Madame Tussauds New York welcomed a new Selena Quintanilla figure at the legendary Times Square attraction.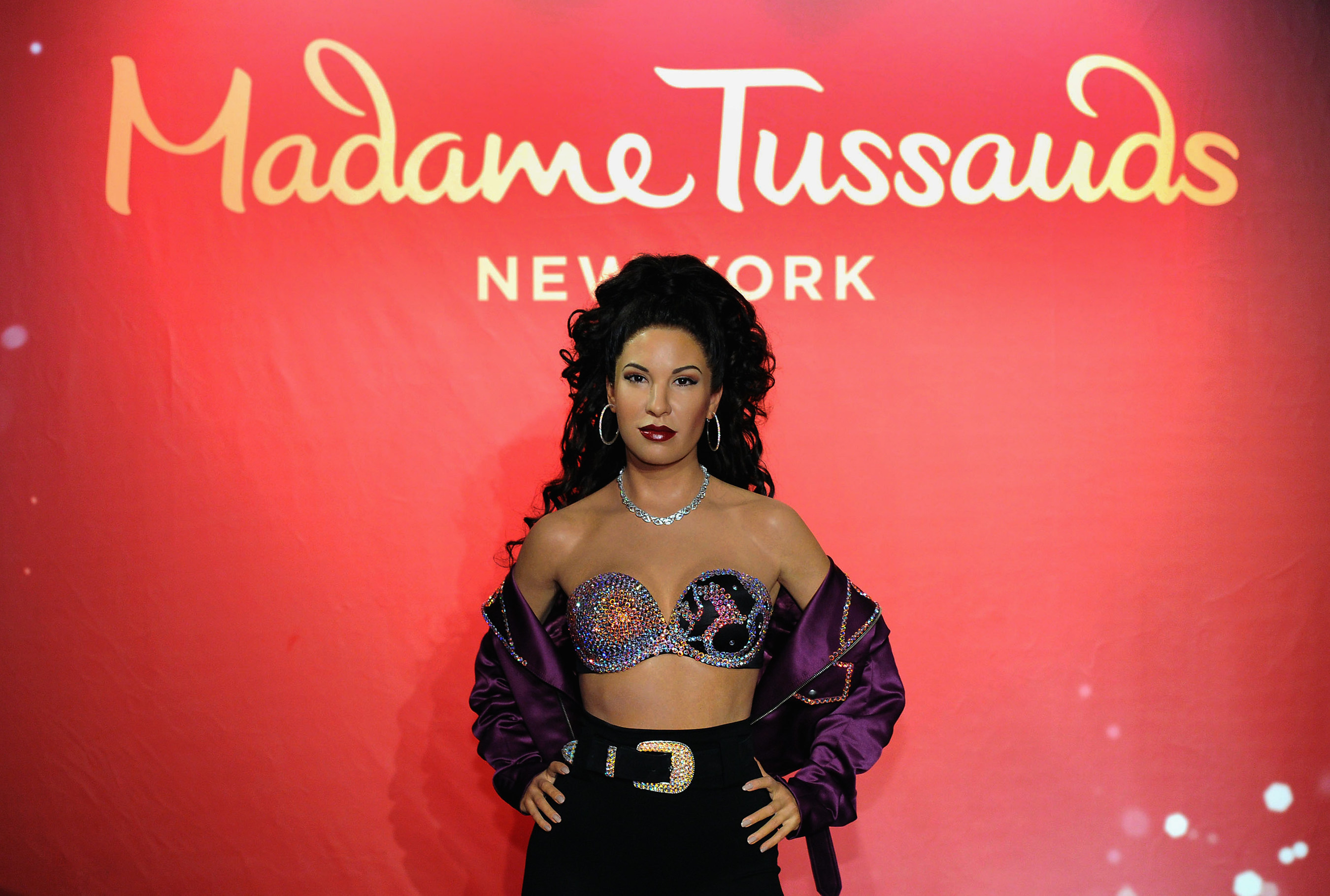 Selena's sister, Suzette Quintanilla, was present to share her excitement and introduce the "Queen of Tejano" to some of Selena's most dedicated and adoring fans. Selena's spirit has never been more alive as today also marks the official CD and DVD release of "The Last Concert."
"It's an honor to represent the Quintanilla family today and to see my sister's figure met with such a warm and emotional reception," said Suzette Quintanilla. "I want to thank Madame Tussauds' amazingly talented craftsmen for creating such an incredible work of art."
As well as unveiling Selena's figure, Madame Tussauds New York announced the creation of the all-new 'Sabor Latino' experience opening July 20.
The attraction will transform its Music Zone to feature the most celebrated icons in Latin music history: Selena Quintanilla's figure will be joined by those of Jennifer Lopez, Ricky Martin, Selena Gomez and the first ever figure of "King of Bachata", Romeo Santos, whose latest single "Imitadora" was released today and highly anticipated album "Golden" will follow on July 21.
Quintanilla's figure will be on permanent display in the Times Square attraction. The "Queen of Kumbia" catapulted to global adoration in the 1980s and 90s and is the only Latin female artist to have five albums simultaneously on Billboard 200. Selena continues to win awards 22 years later, winning Female Artist of The Year at this year's Billboard Latin Music Awards.