Just in time for Spring and Summer, Dermelect Cosmeceuticals' have unveiled their new 'ME' Romantic Renaissance Collection.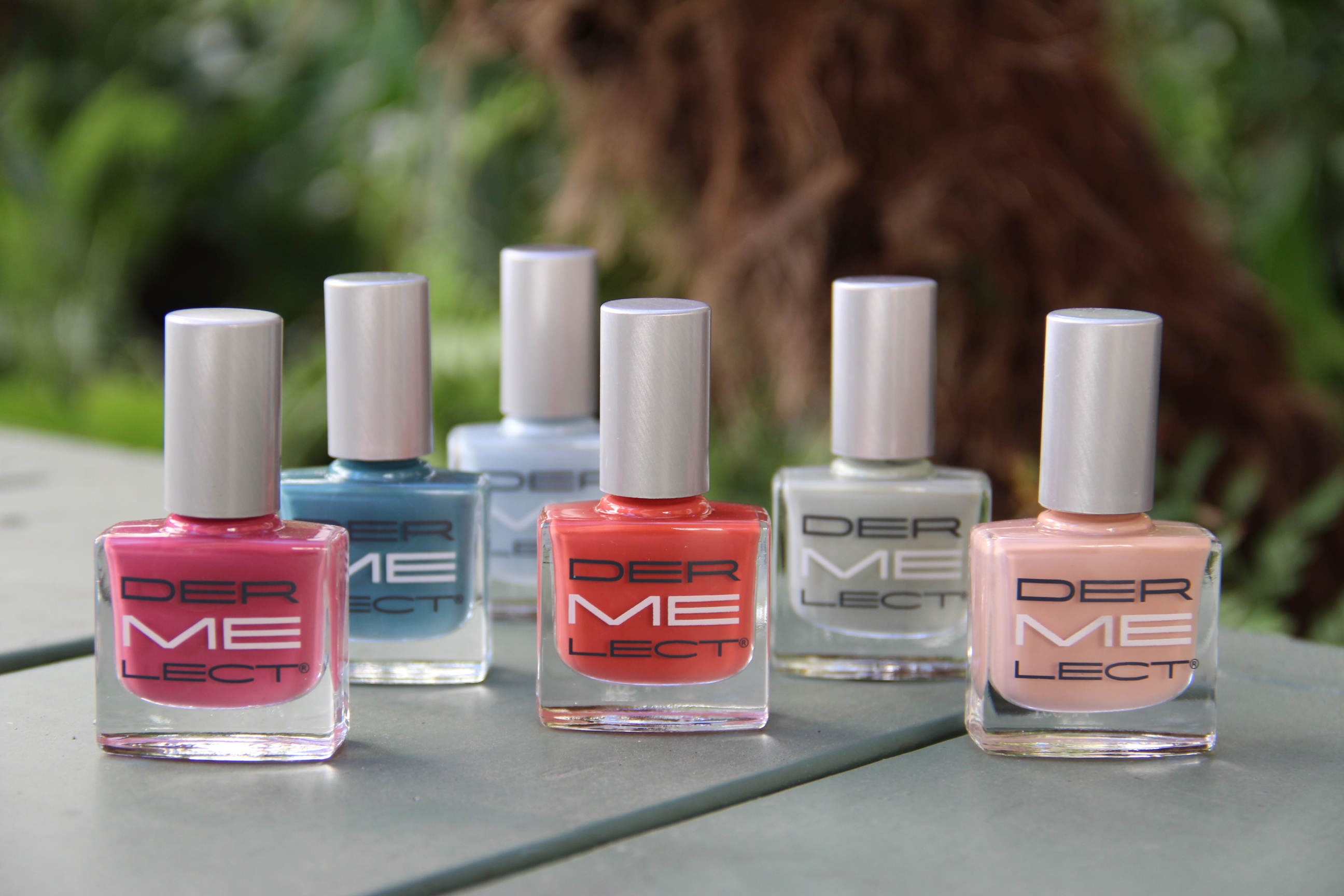 Introducing six new shades, the collection is both invigorating and fun with colors for daytime and nighttime. The colors were blended by Celebrity Nail Tech and Dermelect's Color Curator, Elle.
The collection emphasizes classic tones with a modern twist AND... the polishes are cruelty-free with no animal testing. Utilizing the brand's signature keratin protein peptide-Hydrolyzed. The Keratin is extracted from New Zealand sheep's wool that helps strengthen the nails, resist chipping.
It provides a long-lasting healthy manicure with high shine and bold color! It's water and detergent resistant while restoring nail flexibility.
Colors include:
Coat D'Amour – Raspberry Rose
Coquette – Poppy Red
Mani-Festo – Vintage Teal
Right as Reign – Dusty Blue
Enlighten 'ME' – Apricot Nude
Faire Maiden – Desert Sage
Dermelect's 'ME' Romantic Renaissance Collection, retails as a set for $39.00, and individually for $14.00 on www.dermelect.com. Individual shades are also available for purchase on www.ulta.com.