Makeup artist Jo Baker worked some Marc Jacobs Beauty magic on Paris Jackson at the MTV Movie & TV Awards.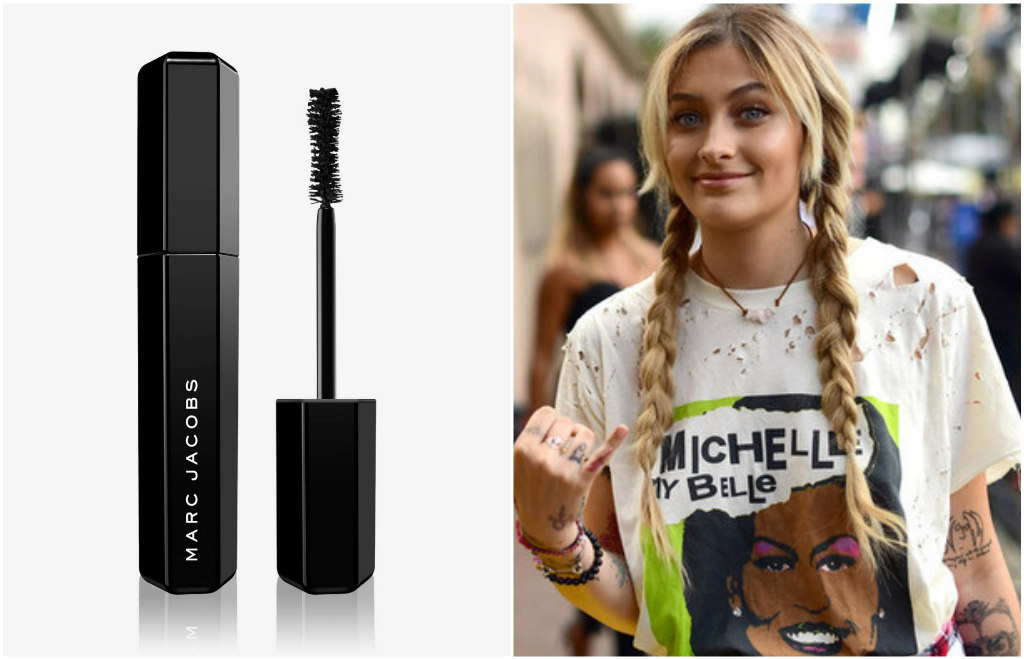 How can you get the look?
baker prepped paris's skin with marc jacobs beauty under(cover) perfecting coconut face primer as this hydrating coconut veil freshens the skin while providing a smooth, nutrient-rich formula.
after creating a perfect base for makeup, baker dotted her fingertips with a few drops of marc jacobs beauty genius gel super-charged oil-free foundation and blended out using a large fluffy powder brush for an airy, feather-light finish.
baker then applied a soft and subtle contour using marc jacobs beauty #instamarc light filtering contour powder in mirage filter 40 in the hollows of paris's cheeks.
she used marc jacobs beauty glow stick glistening illuminator to add a glowing radiance to the bridge of her nose and high cheekbones. B
baker also added a dot of the illuminator to paris's eyelids to create a pop of light on the red carpet that reflects against the flashing camera lights.
marc jacobs beauty velvet noir major volume mascara added length and fullness. once the mascara had set, baker used a small soft eyeshadow brush and lightly dusted the cool gold shadow from marc jacobs beauty style eye con no 7 plush eyeshadow palette in the lover 220 along paris's lower lash line.
she also applied a light dusting of the shadow near the inner corners of her eyes for a subtle bounce of radiance, which added a dreamy quality and helped her black lashes pop.