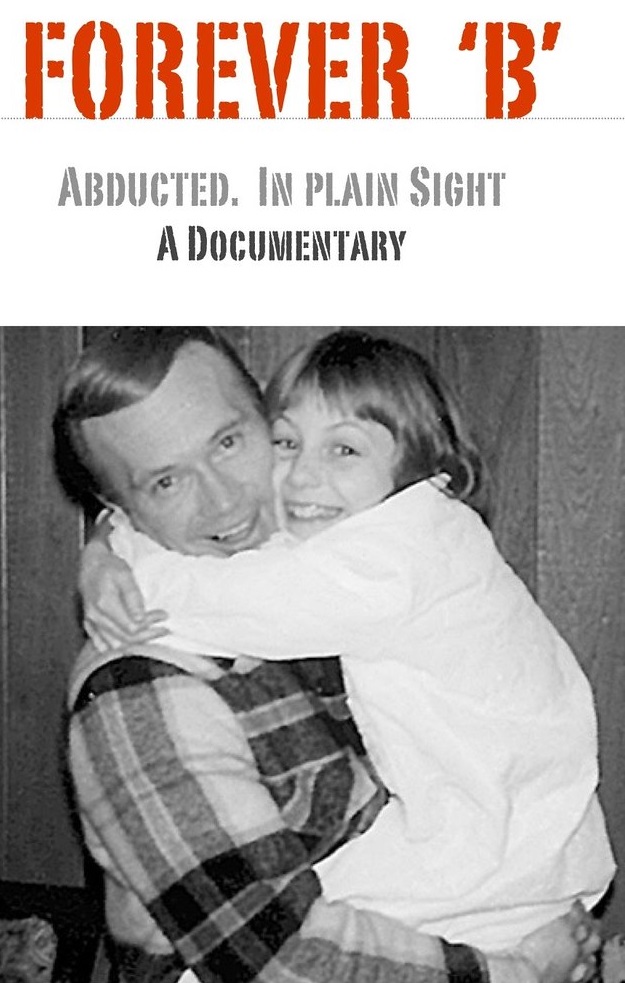 Check out the lineup for the The 3rd Annual Mammoth Lakes Film Festival, which will include premieres, festival favorites and classic films.
The five-day festival will take place May 24-28, 2017, beginning on Wednesday with the Opening Night Screening of Cheech and Chong's much-loved first feature UP IN SMOKE. Tommy Chong, one of its stars as well as its uncredited co-director, will be present for a Q&A after the screening, which is followed by the Gala Opening Night Party at the Sierra Events Center.
Saturday evening will feature the SIERRA SPIRIT AWARD CENTERPIECE GALA & SCREENING: A Night with John Sayles. The evening will begin with a screening of his 1983 film BABY IT'S YOU starring Rosanna Arquette and Vincent Spano, followed by a conversation with Sayles and a presentation of the Sierra Spirit Award. Sayles's credits include THE BROTHER FROM ANOTHER PLANET, MATEWAN, EIGHT MEN OUT, LONE STAR, and THE SECRET OF ROAN INISH, amongst others.
In addition to the two classic films representing the work of Chong and Sayles, an additional 18 features will be screened over the five days of the festival. Feature documentary films in competition will include EIGHT (US Premiere), ABDUCTED IN PLAIN SIGHT, (World Premiere), THE ISLANDS AND THE WHALES, OLANCHO, RAT FILM, STRAD STYLE and WHAT LIES UPSTREAM. Spotlight Screening Documentaries not in competition will include THE CHALLENGE, DINA, and MACHINES.
Feature narrative films in competition will include NEIGHBORHOOD FOOD DRIVE, SPACE DETECTIVE and WITHDRAWN. Foreign films in competition will include COLD BREATH, THE ERLPRINCE, THE FIXER and THE GREAT UNWASHED (U.S. Premiere). The final Narrative Feature, not in competition, will be the rave-reviewed Sundance hit MENASHE, which has been picked up by A24 for distribution.
In addition to the Opening Night Gala and the Sierra Spirit Award Event, there is a Filmmakers Bash on Saturday evening at Rafters featuring the band Jelly Bread and the Awards Ceremony on Sunday, May 27 at the Sierra Events Center.
Ticket sales and additional festival information:
VIP passes are available now, and they're the only way to guarantee admission to the Wednesday evening Opening Night Screening of UP IN SMOKE. Individual ticket sales as well as individual party/event tickets go on sale May 10.
www.MammothLakesFilmFestival.com
CURRENT FILM SLATE:
COMPETITION FEATURES PROGRAM – NARRATIVE
COLD BREATH – West Coast Premiere
DIRECTOR: Abbas Raziji (Iran)
A gritty, sensitive, beautifully-observed drama about a transsexual single parent who guards her secret as she grinds out a living and fights to keep good boundaries with the man who loves her, but gradually opens up to her employers when her daughter's illness forces her into asking for help.
THE ERLPRINCE
DIRECTOR: Kuba Czekaj (Poland)
Kuba Czekaj's visually stunning and thought-provoking second film spatiates across science, psychology, wild emotion and fantasy: an extraordinarily gifted teenager is hounded by his ambitious mother to pursue a lucrative science prize, but their relationship is fraught with issues of control and overtones of emotional incest.
THE FIXER – West Coast Premiere
DIRECTOR: Adrian Sitaru (Romania)
Issues around the dubious ethics of a supposedly caring media come to the surface in this powerful new offering from Romanian New Wave director Adrian Sitaru: a local "fixer" in Transylvania negotiates rough human terrain to get a French TV crew an interview with a young Romanian woman who's been repatriated after being forced into prostitution in France.
THE GREAT UNWASHED – U.S. Premiere
DIRECTOR: Louis Fonseca (United Kingdom)
An exciting new crop of up-and-comers from the British comedy and sketch circuit show off their chops in this charming, madcap comedy about a handsome but hapless 20-something forced to flee the city and hide out with a tribe of hippies after witnessing a brutal murder by a gang of criminal hairdressers.
NEIGHBORHOOD FOOD DRIVE
DIRECTOR: Jerzy Rose (USA)
A group of awful idiots fail at throwing a party over and over.
SPACE DETECTIVE
DIRECTOR: Antonio Llapur (USA)
With a unique esthetic that puts raw, processed, punk-rock-esque live-action imagery into a richly detailed futuristic fantasy environment, this film noir parody follows an exiled space detective who returns to help an old flame but finds himself tangled in a web of interstellar intrigue, galactic gangsters, and a sinister scheme that threatens the very fate of the entire galaxy!
WITHDRAWN
DIRECTOR: Adrian Murray (Canada)
An overconfident, confirmed slacker with a gift for dubious monologizing spends his time and energy in a series of hilariously small-scale and unlikely grifts as he strives to unlock the secret of his Rubik's cube.
COMPETITION FEATURES PROGRAM – DOCUMENTARY
ABDUCTED IN PLAIN SIGHT – World Premiere
DIRECTOR: Skye Borgman (USA)
The twisting, turning, stranger-than-fiction true story of the Brobergs, a naïve, church-going Idaho family that fell under the spell of a sociopathic neighbor with designs on their twelve-year-old daughter.
EIGHT – U.S. Premiere
DIRECTOR: Marko Vuorinen (Finland)
Framed by stunning, high-contrast black and white cinematography, eight candid, articulate, thoughtful young Russian women share their most intimate feelings and insights about romantic relationships. A film about the unbearable lightness of being in love in contemporary St. Petersburg.
OLANCHO
DIRECTOR: Chris Valdes & Ted Griswold (USA)
Manuel, a Honduran musician, writes and records a song for a local drug cartel, but when it becomes a hit a rival cartel puts a price on his head; he faces a harrowing escape from death and the prospect of trying to survive in the U.S. as an undocumented immigrant.
RAT FILM
DIRECTOR: Theo Anthony (USA)
A wise and charming exterminator guides us through a stylishly post-modern and painstakingly researched story about how rats-and the humans that love them, live with them, and kill them-mirror contemporary and historical class divisions in Baltimore.
STRAD STYLE
DIRECTOR: Stefan Avalos (USA)
A backwoods dreamer from rural Ohio with a passion for Stradivarius violins challenges himself to create an exact copy of the most famous violin in the world, and has to race against time when he happens to meet an up-and-coming star violinist who wants to play the violin at a high-profile concert in Amsterdam.
THE ISLANDS AND THE WHALES
DIRECTOR: Mike Day (United Kingdom)
Contemporary realities collide with deeply ingrained tradition in the spectacularly beautiful Faroe Islands, as the annual whale hunt is dramatically challenged by animal-rights activists (including Pamela Anderson) and the whale meat, a traditional local food, is found to be contaminated with mercury.
WHAT LIES UPSTREAM
DIRECTOR: Cullen Hoback (USA)
Investigative filmmaker Cullen Hoback travels to West Virginia to uncover the truth behind a massive chemical spill that left 300,000 people without drinking water for months, and traces cover-ups and conspiracies all the way up to the highest levels of government.
SPOTLIGHT FEATURES PROGRAM – NARRATIVE
MENASHE
DIRECTOR: Joshua Z Weinstein (USA)
Director Joshua Z Weinstein captures the rich textures of Brooklyn's ultra-orthodox Jewish community in this tender drama, performed entirely in Yiddish, about a childlike, zaftig widower who struggles against his own depression and apathy to fight for the only thing he actually cares about: custody of his son.
SPOTLIGHT FEATURES PROGRAM – DOCUMENTARY
THE CHALLENGE
DIRECTOR: Yuri Ancarani (Italy)
in this breathtakingly-shot, dreamlike film shot in Qatar, the world's wealthiest country, the mega-rich are seen keeping a wild animal as a house-pet, driving a brand-new Lamborghini across the desert, riding in a biker gang with a solid-gold motorcycle, and flying in private jets to falconry competitions with their birds on luxurious perches.
DINA
DIRECTORS: Antonio Santini, Dan Sickles (USA)
An inspiring, resilient middle-aged woman with deep emotional scars and mild autism navigates the difficult path to intimacy with a kind Walmart door greeter who may or may not be able to fulfill her needs. Grand Jury Winner for best Documentary at Sundance 2017.
MACHINES
DIRECTOR: Rahul Jain (India)
A stunningly-shot, intimate, observant portrait of the rich textures and rhythms of life and work in a gigantic textile factory in Gujarat, India reveals the punishing realities of making a living from manual labor in an environment where unions are systematically destroyed. Special Jury Award for Excellence in Cinematography, Sundance 2017.