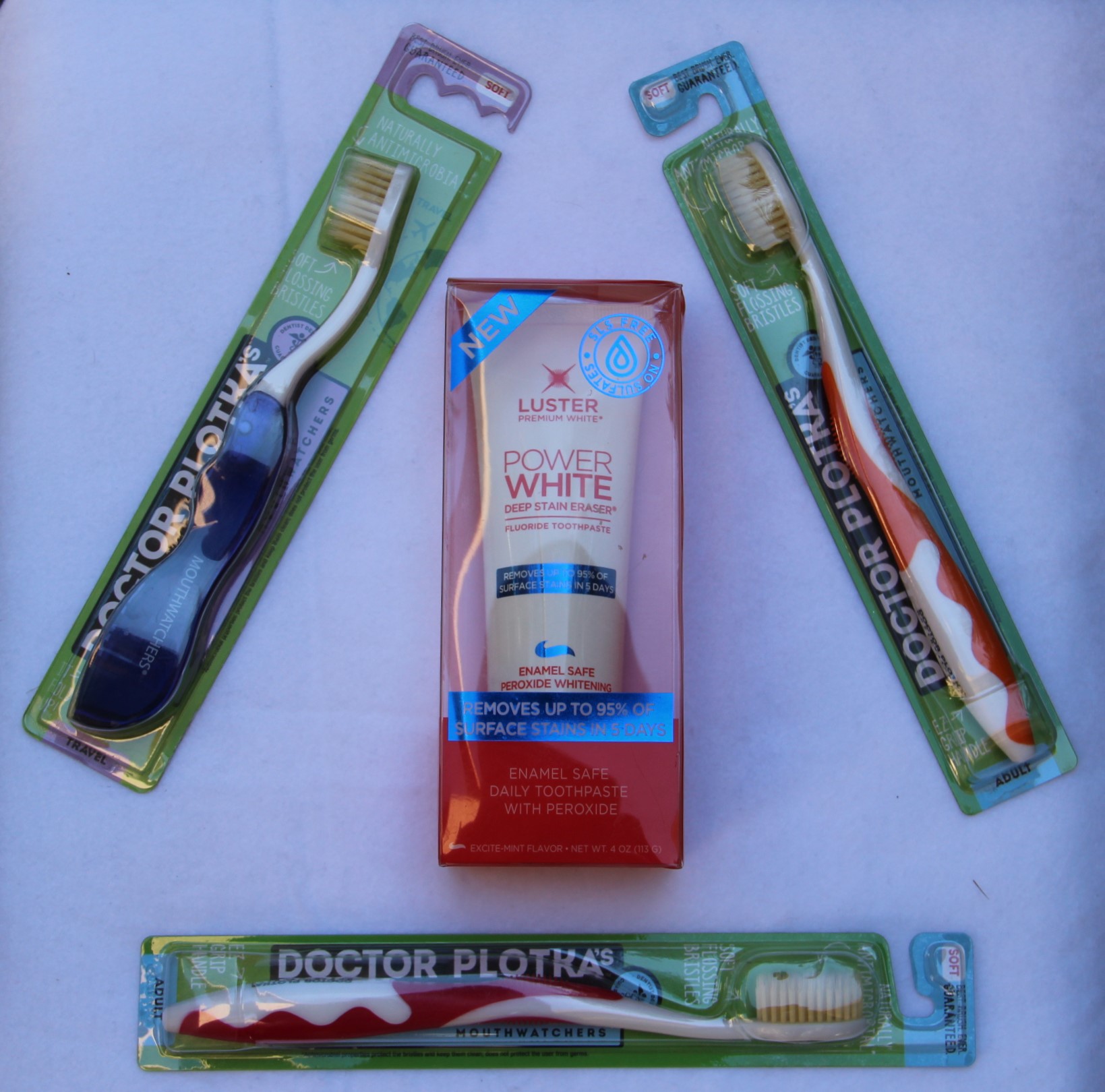 Most whitening products do not work. However, to my surprise, I just discovered Luster Premium White and it definitely makes a difference. After carefully sourced the best ingredients to make each product as safe and effective as possible. Luster Power White is a keeper. These daily maintenance products are exactly what you need to whiten then maintain a bright, white smile.
Power White Deep Stain Eraser® Fluoride Toothpaste
This two in one toothpaste will not only cleanse your teeth and freshen your breath, but it will also whiten surface and deep stains. Power White Deep Stain Eraser® Fluoride Toothpaste combines these two steps in one.
Removes up to 95% of surface stains in just 5 days
Uses 2% stabilized hydrogen peroxide for brighter, whiter teeth – 2X the leading brand
Whitens safely above and below the tooth's surface
Developed by dentists
Causes zero tooth sensitivity
Enamel safe peroxide whitening
Fluoride toothpaste formulated for daily use
Simply the Best!
Pack 2 Price: $17.99
Doctor Plotka's Mouthwatchers
Dr. Plotka is a nationally renowned dentist from Boston with over 40 years of dentistry leadership. Operating a large practice in Swampscott, MA, Dr. Plotka has pioneered several oral healthcare advancements such as dental bonding, tooth sealants, same-day crown fabrication and laser drilling. He is a national lecturer and dental expert. Dr. Plotka sits on several boards including: The Board of Visiting Nurses Association; Executive Director of the dental program at Marian Court College; Board of Directors of Salem Five Bank; Staff Dentist at Salem Hospital Partners. Dr. Plotka is the Founder of Mouth Watchers toothbrush.
The Mouth Watchers Manual Toothbrush offers a breakthrough in oral care by providing the optimal cleaning experience. The revolutionary antimicrobial* dual layer flossing bristles, reach into areas untouched by prior toothbrushes, leaving teeth and gums feeling just as clean as after a professional dental cleaning.
Eliminates 99.9% of bacteria that builds up on bristles in 6 hours due to our proprietary silver bristle technology.*
Revolutionary Flossing Bristles™ – long, soft bristles with 1 micrometer diameter tips reach areas missed by other toothbrushes. Our bristles reach deep into teeth grooves and the periodontal pockets (area between tooth and gum) for superior cleaning, while harder inner bristles ensure complete cleaning of the outer surfaces and massage the gums.
PBT Bristle material outlasts traditional nylon used in competitive brushes. It comes in various colors.
Price: $4.99