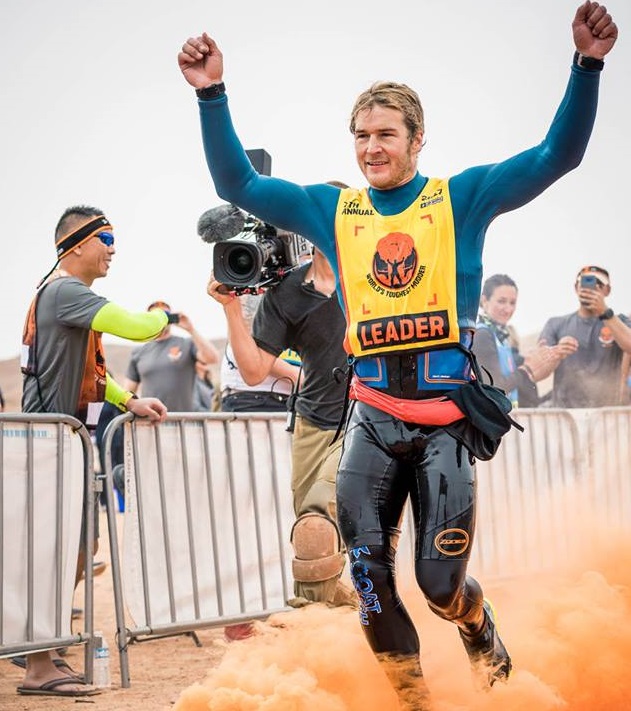 December 1st is already here! That means, countdown to Christmas AND for the #OCR enthusiasts: 2017 World's Toughest Mudder Special on CBS.
On the first day of Christmas, my true love sent to me – one hour of Tough Mudder on my TV! If you're beat up, worn down from the holiday shopping season, Tough Mudder and CBS have the perfect relief. Use the noon hour on Saturday, Dec. 23 to kick back, relax and watch others get knocked around by the Funky Monkey, Everest and Kong – instead of sharp elbows and shopping carts!
For the second straight Christmas weekend, viewers can mentally prep for the holiday by watching the world's best ultra-endurance athletes take on the most epic obstacles ever created on the 2017 World's Toughest Mudder special on CBS on Saturday, Dec. 23 at 12:00 p.m. EST/PST. Viewers will be on the edge of their couches as athletes take on the grueling desert course in Lake Las Vegas, Nevada – all gunning for the top spots in the male, female, and team divisions for more than $150,000 in prize money.
From inspiring stories like the 50-year-old NAVY Seal gunning for the top, to the first person to finish World's Toughest Mudder in a wheelchair, to the out-of-nowhere female athlete overtaking a talented field, to top men's athlete Ryan Atkins' chase for a historic record – no holiday TV special will make you get down and dirty like this one.
From the creative masterminds behind the global sensation of Tough Mudder events, World's Toughest Mudder is an extreme 24-hour race where more than 1,600 athletes from around the world fight through the punishing five-mile looped course that features over 20 of Tough Mudder's most daunting and infamous obstacles on each lap across unpredictable desert terrain.
Read all about LATF's Tough Mudder experience and join the next mud run HERE.