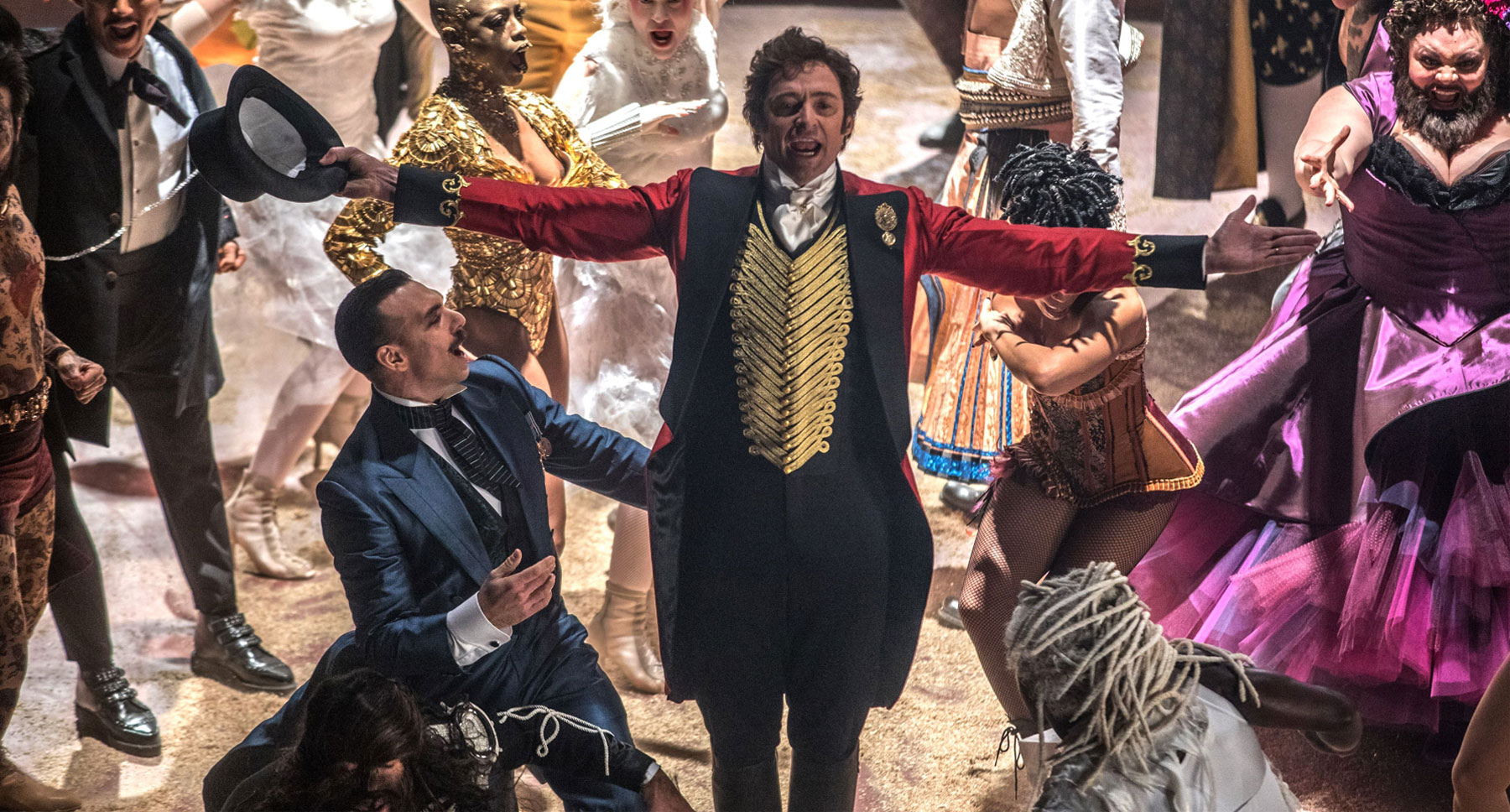 Hugh Jackman travels back to the 1870s to take on the rags-to-riches role of P.T. Barnum, one of America's foremost originators of mass entertainment, in "The Greatest Showman," a fun and frivolous musical confection costarring Zac Efron, Michelle Williams, Rebecca Ferguson and Zendaya.
A showy directorial debut from Australian filmmaker Michael Gracey, this glitzy biopic compensates in thrilling song-and-dance numbers for what it lacks in dramatic finesse, resulting in a spirited spectacle with family-friendly appeal. Although the screenplay by Jenny Bicks and Bill Condon sufficiently traces Barnum's rags-to-riches tale, as well as the family drama and financial and ethical struggles that mired him in controversy, anyone looking for a deep dive into the life of P.T. Barnum will have to look elsewhere, as the main focus here is on pure popcorn entertainment, the more musical numbers, the better. Still, given the excess of awards dramas that swamp the holiday season, "The Greatest Showman," with its jaw-dropping choreography and exuberant performances, offers solid counter-programming that's accessible to all ages.
After glossing over P.T Barnum's destitute youth in Connecticut, focusing instead on his lofty aspirations and fondness for his eventual wife, Charity (Michelle Williams), "The Greatest Showman" begins when, after getting laid off from a dead end job, Barnum decides to secure a loan for a museum of curiosities and oddities. A business that will allow Barnum to stretch his marketing savvy as well as his imaginative mind, the museum may be a novel concept but it's greeted with a deafening thud by the general public. It isn't until Barnum assembles a roster of "unique persons and curiosities" that he starts making inroads with the paying public, an eccentric troupe that includes a horse-mounted dwarf (Sam Humphrey) dressed as a general, a bearded lady (Keala Settle) with the voice of an angel, a pair of sibling trapeze artists (Zendaya and Yahya Abdul-Mateen II), a giant and a fat man.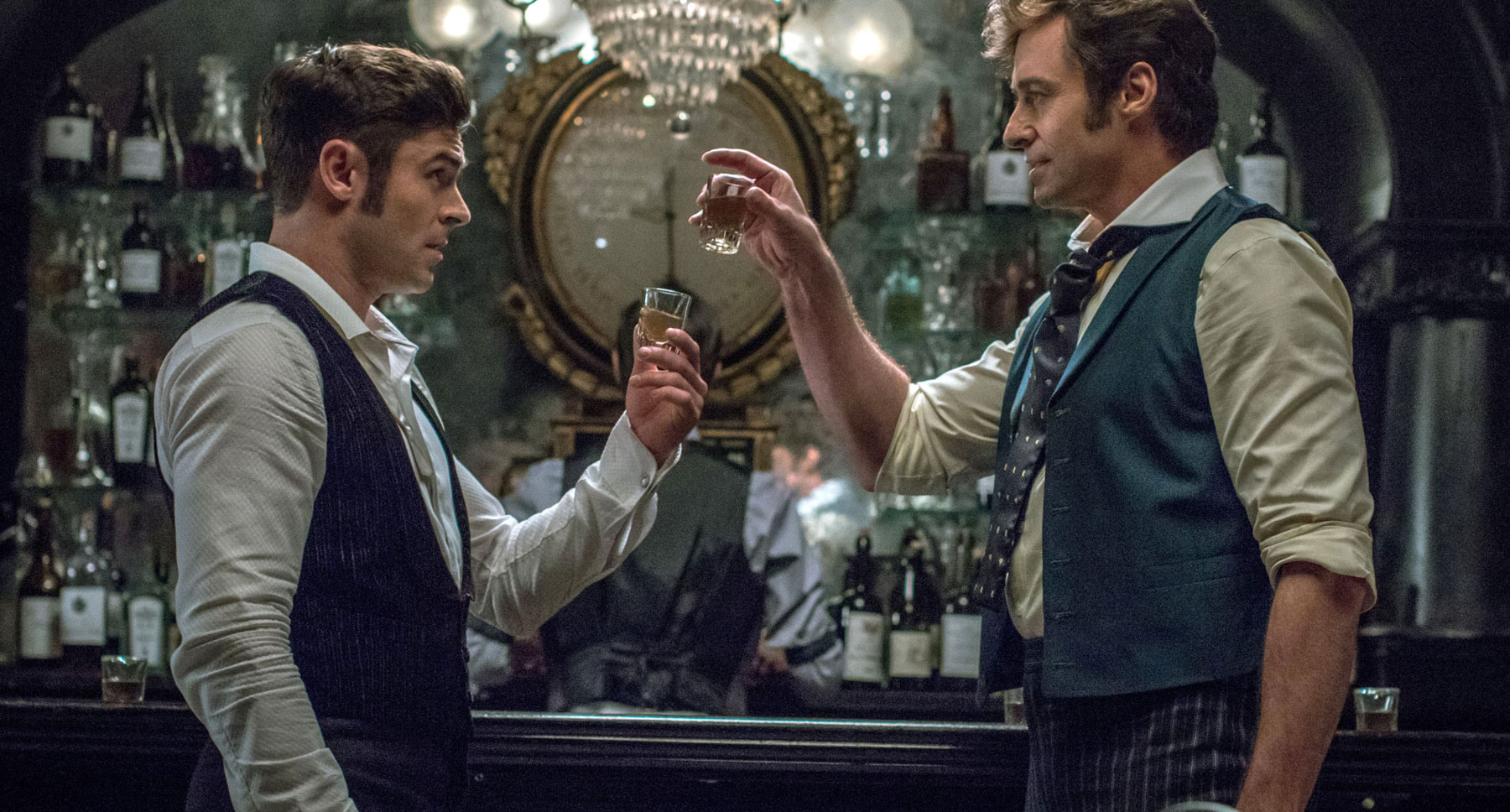 Before Barnum knows it, his circus is the talk of the town, attracting sellout crowds on a nightly basis. Wanting to cross over to the highbrow crowd, Barnum enlists the help of a successful play producer (Zac Efron) with a similar flair for showmanship. Soon enough, Barnum branches out into the opera world, taking his show on the road with a Swedish opera star named Jenny Lind (Rebecca Ferguson) to whom he takes a liking. But while Barnum's business is soaring, his family is quickly falling apart, and public opinion of him is at a low point thanks to the New York Herald's sanctimonious editor (Paul Sparks) who strongly disapproves of Barnum's practices. As Barnum tries to keep his family together and business afloat, his incredible rags-to-riches journey is expressed through winning and boundlessly creative musical numbers.
Much like his film's subject, director Michael Gracey certainly has a showman's flair, staging scenes in as eye-catching fashion as possible, and he succeeds marvelously on that end, particularly with the plethora of musical numbers that comprise much of the running time. The screenplay by Jenny Bick and Bill Condon sufficiently communicates Barnum's character arc even though, given the oversupply of song and dance, there's little room for anything other than a Cliff's Notes version. Dialogue in musicals tends to be too on-the-nose and exposition-heavy, which is most definitely the case with "The Greatest Showman," but "La La Land" songwriters Benj Pasek and Justin Paul offset that drawback with some truly delightful tunes. Also in keeping with Barnum's larger than life style, cinematographer Seamus McGarvey captures the showy proceedings with appropriate gusto, and nicely underscores the elaborate choreography on display.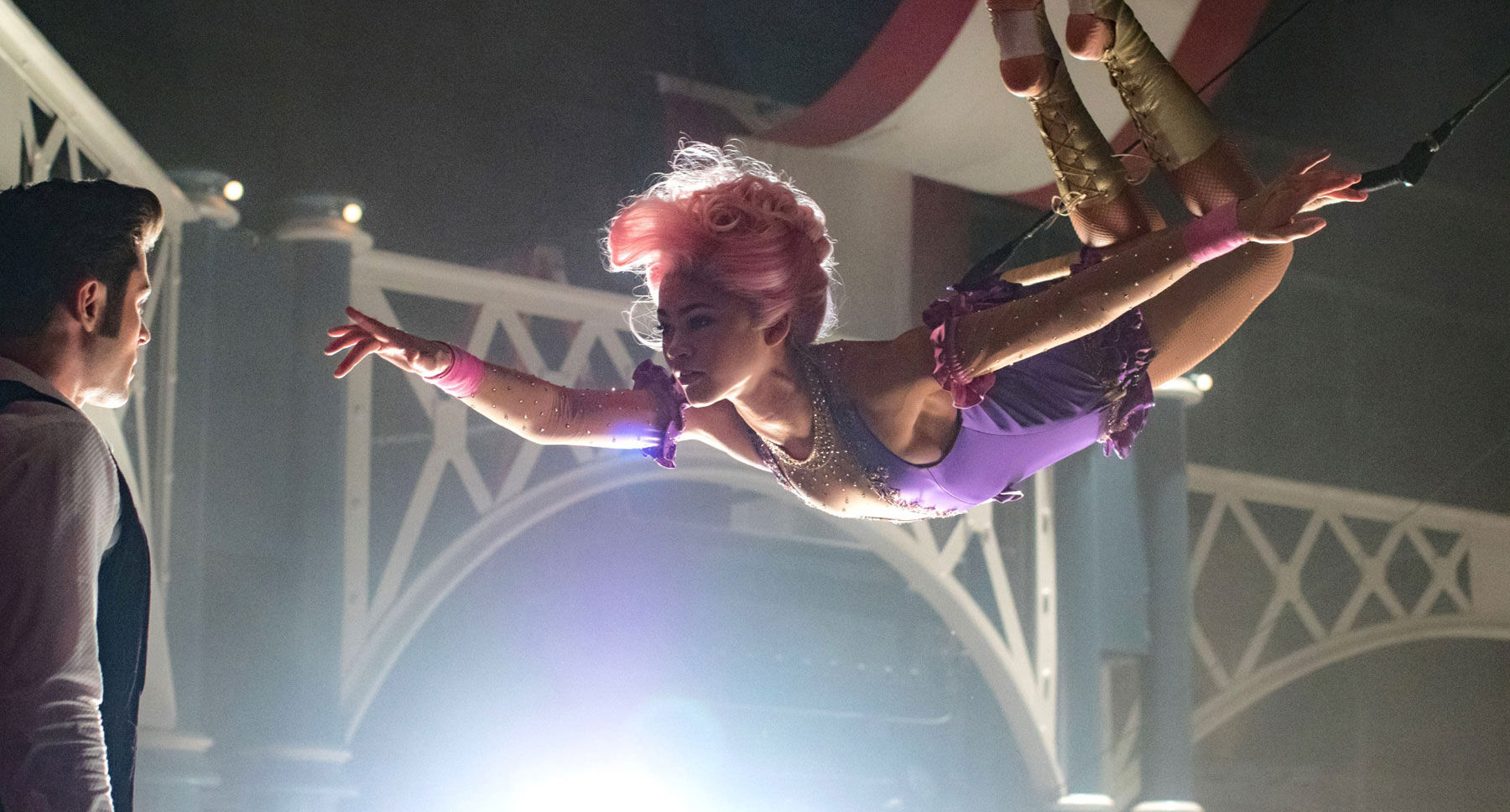 Portraying the larger-than-life figure at the story's center, Hugh Jackman exudes pure charisma as P.T. Barnum, using his well-honed stage presence and seemingly limitless song-and-dance skills to provide the character with the stature he needs to do justice to the celebrated impresario. As Barnum's "overcompensated apprentice," Zac Efron proves that the musical talents that caused his career to skyrocket are still firmly in place, and effectively wields his considerable charm in his scenes with his trapeze artist love interest, adequately portrayed by Zendaya. Playing Barnum's compassionate wife Charity, Michelle Williams is a likable presence even if the role doesn't allow her to exhibit her full dramatic range, while Rebecca Ferguson leaves a lasting impression as a famed Opera singer and sometime saboteur.
"The Greatest Showman" is an imaginatively staged musical highlighted by a towering Hugh Jackman performance that befits his outsized character.
Running Time: 105 minutes
Rated PG for thematic elements including a brawl.
By Lucas Mirabella