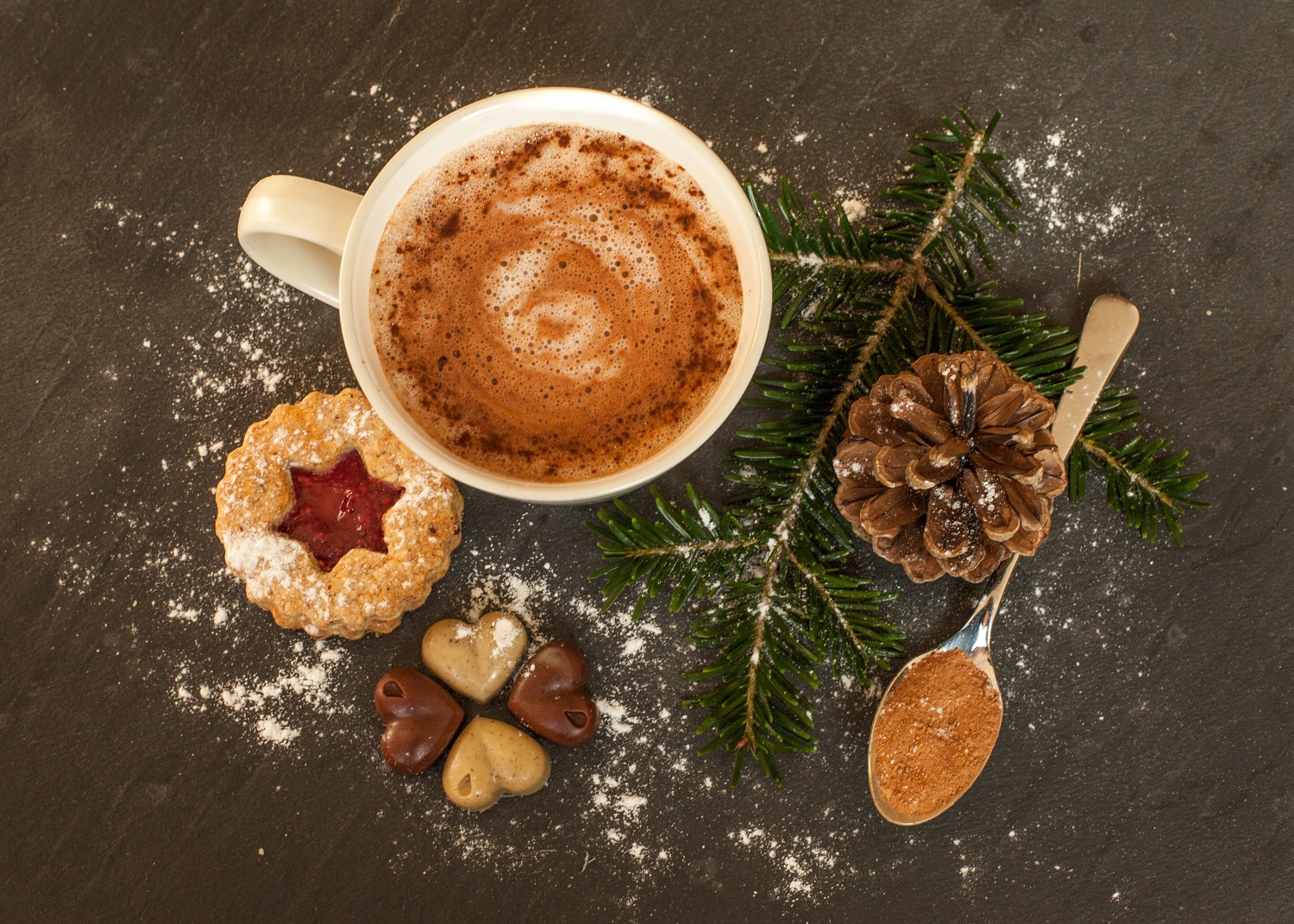 Coffee plays such an integral part in most of our lives, right? Think about it; we wake up and what's the first thing we do? Well, many people brew or grab a cup of coffee. We don't claim to be coffee aficionados here, but every season we explore the latest blends. For the holidays, there's nothing better than a warm cup of Joe; especially if it has a unique flavor (like chocolate!). In no particular order, discover some of our favorite blends this winter…
Folgers Black Silk & Folgers Simply Gourmet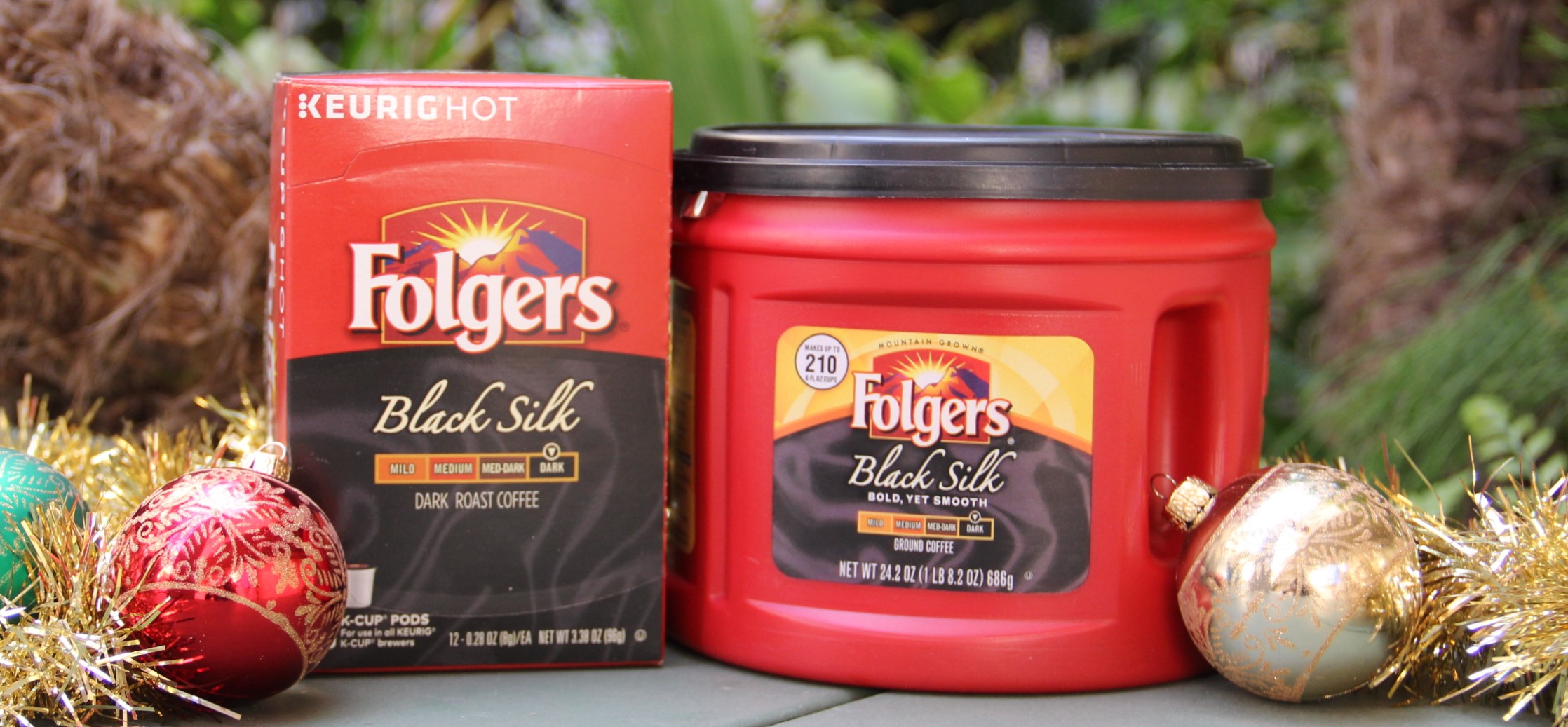 A staple in the coffee world, Folgers' Black Silk dark roasted coffee is perfect on a cold winter morning. It's bold, yet exceptionally smooth.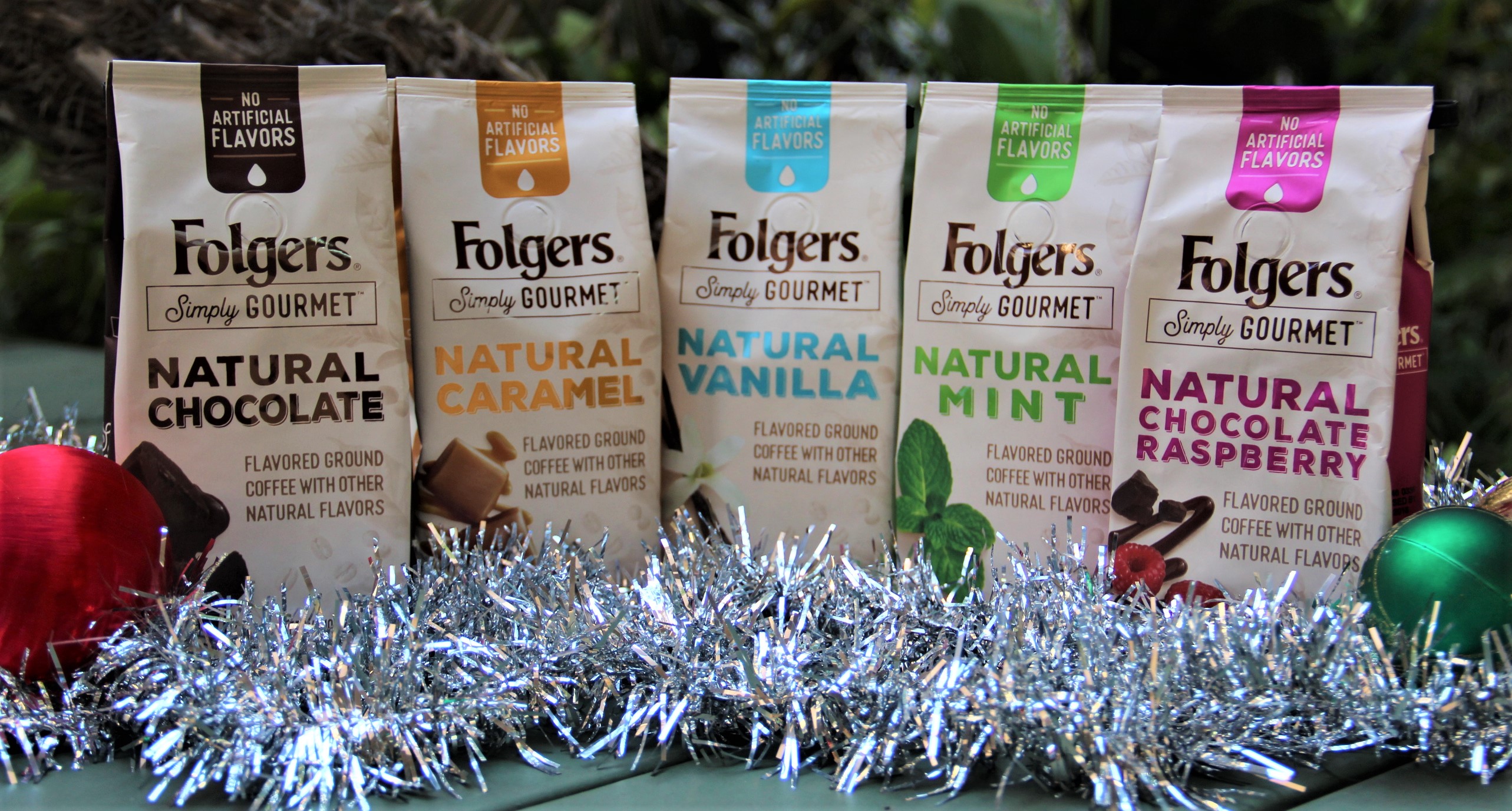 If it's unique flavors you're looking for, their Simply Gourmet line is to die for! Our favorite is the Natural Chocolate and Natural Caramel. They also have Cinnamon, Vanilla, Chocolate Raspberry and Mint! Each coffee has a pleasant aroma of 100% Premium Arabica Coffee.
Black Rifle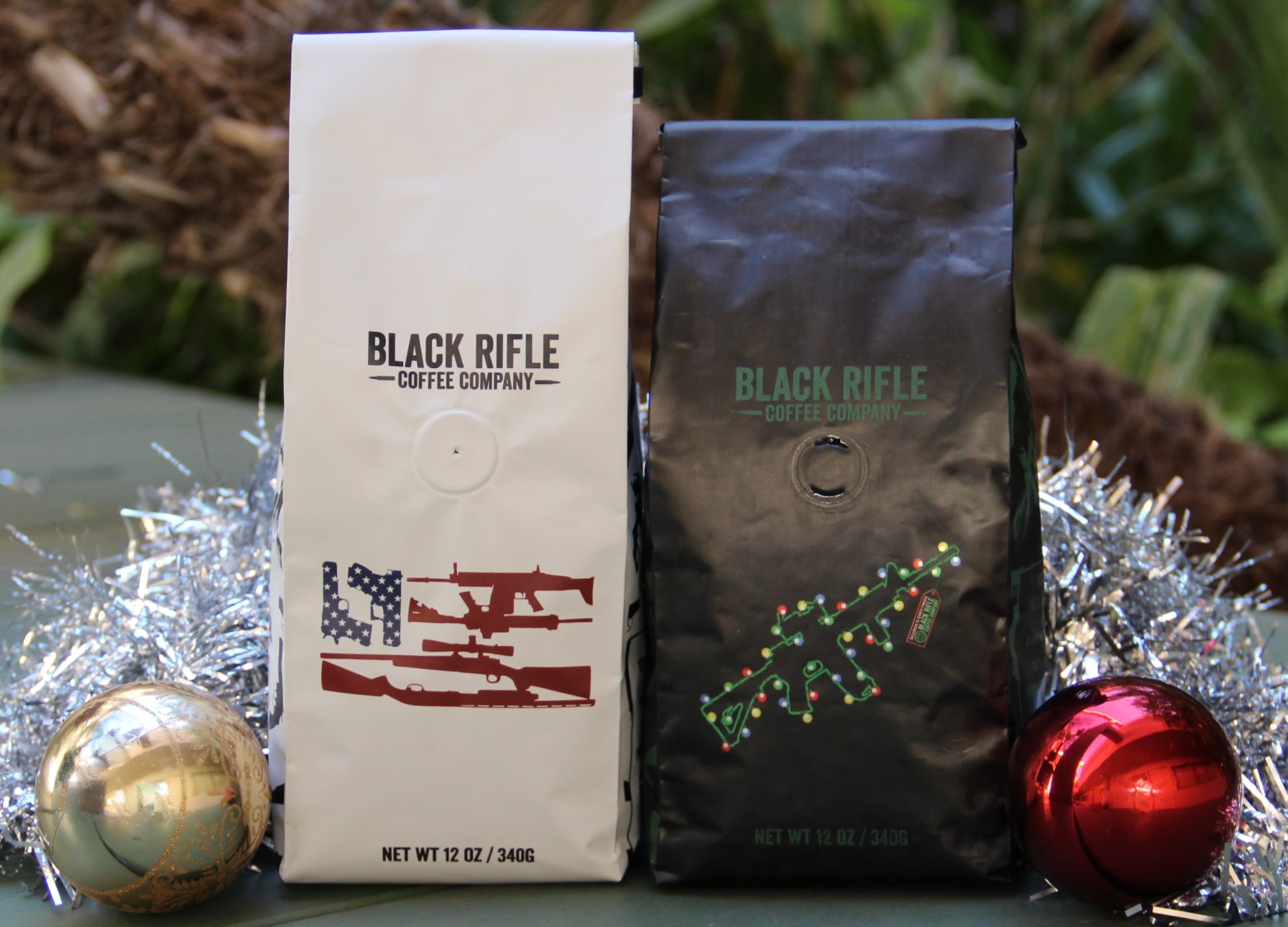 We were introduced to Black Rifle back in the Spring. With one of the best kicks in coffee, Black Rifle has a special Holiday Roast. It's a blend of Central American and Colombian Supremo coffee roasted medium/dark. Also try their Freedom Fuel, 100% Arabica with a dark and bold flavor.
https://www.blackriflecoffee.com/
Blue Bottle Coffee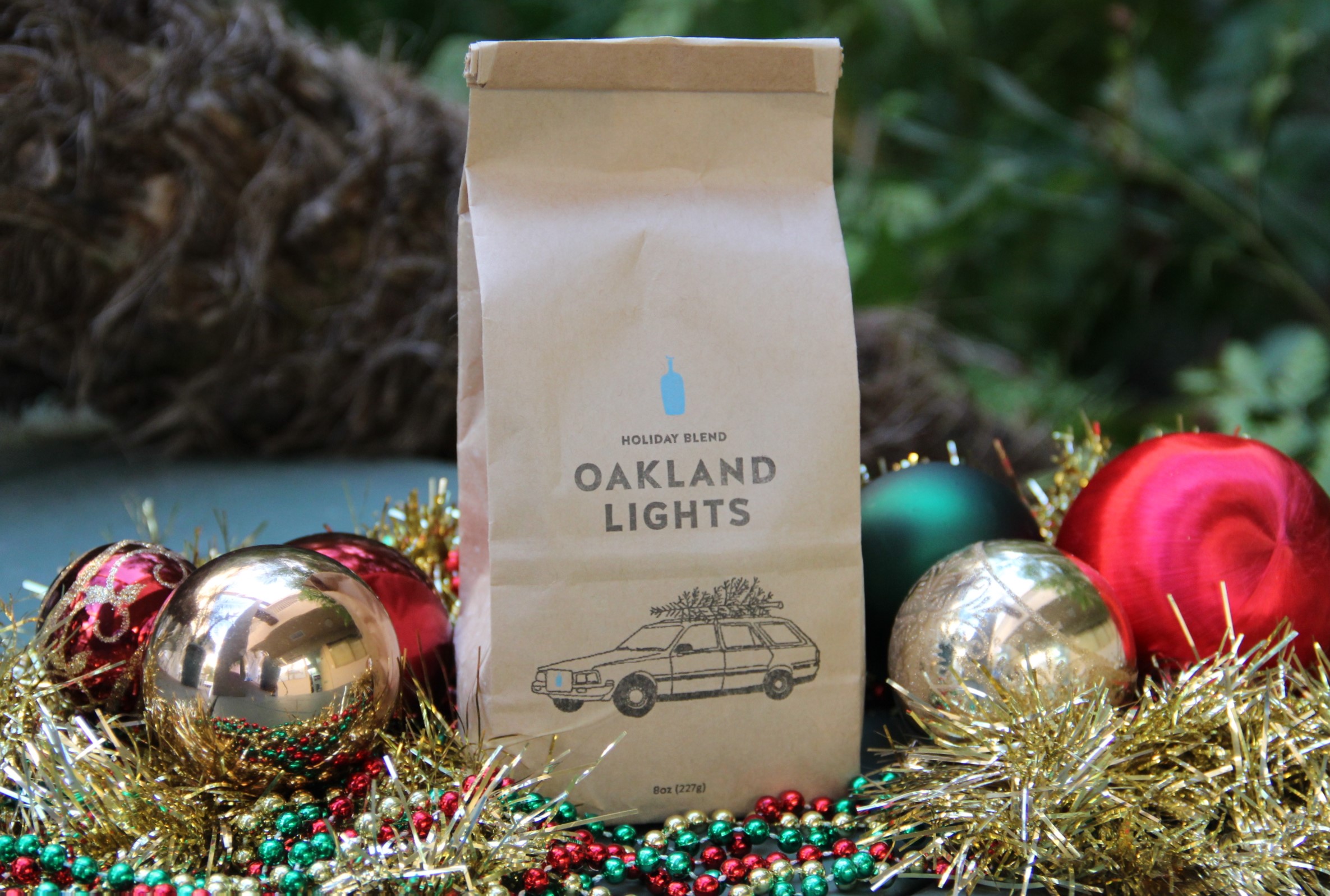 One of our top Cali coffee companies, Blue Bottle's Oakland Lights holiday blend is handcrafted in their Webster Roastery. Sweet, yet rich in all the right ways! All of their blends (both the individual components and the blend itself) are tested weekly by BB professional tasters to ensure quality and deliciousness. And… drumroll, certified organic!
Godiva Coffee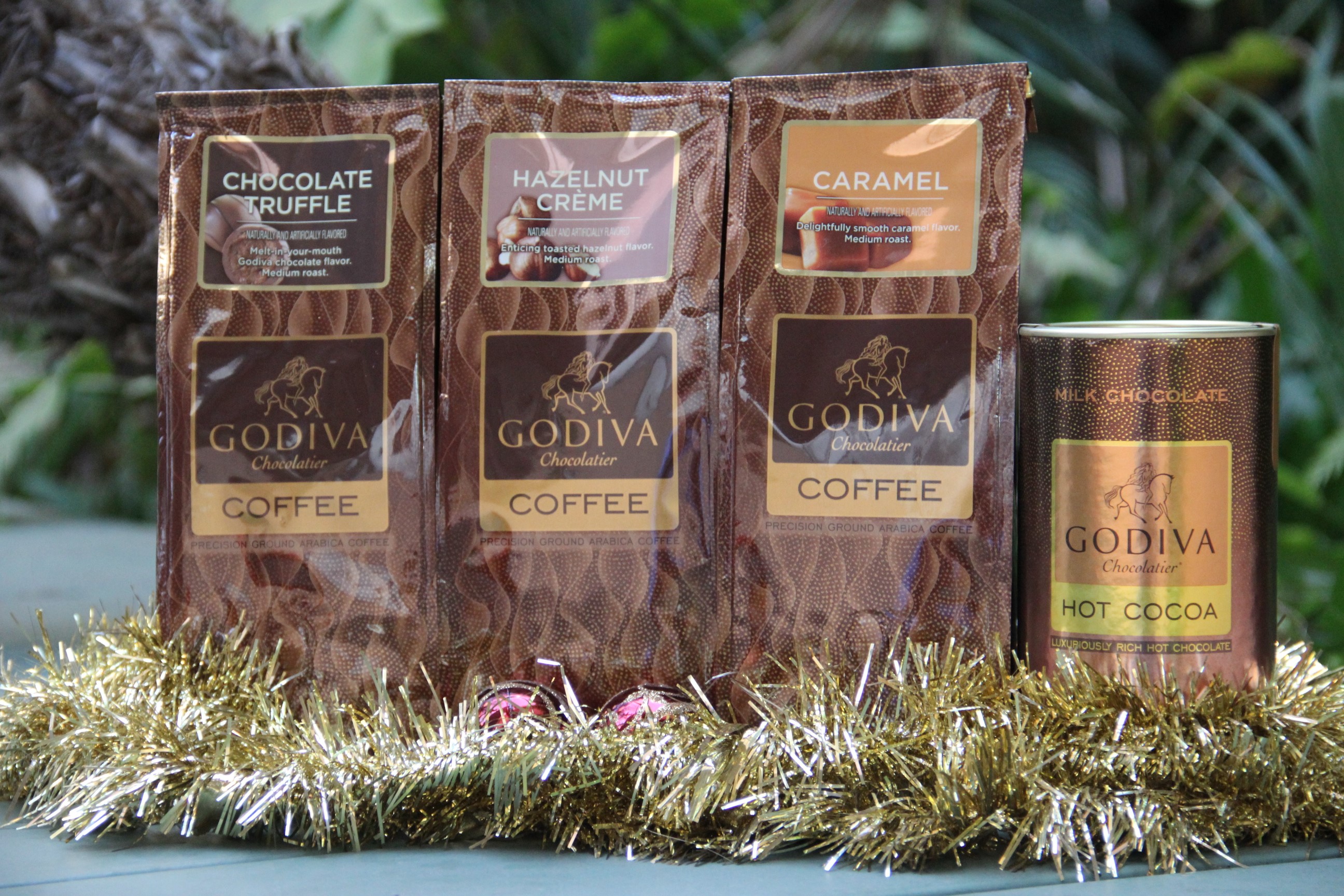 One of our all-time favorite lines as we countdown to Christmas: Godiva's Chocolate Truffle! It's like a bit of chocolate in a cup. Made with the finest coffee beans, the chocolate flavor is made with a medium-bodied roast. Also try their Hazelnut Crème and Caramel. For those wintry nights by the fire, try the Hot Cocoa! Add a few marshmallows, of course. Godiva's flavors make for wonderful stocking stuffers. Visit their site for gift set options.
Lion Coffee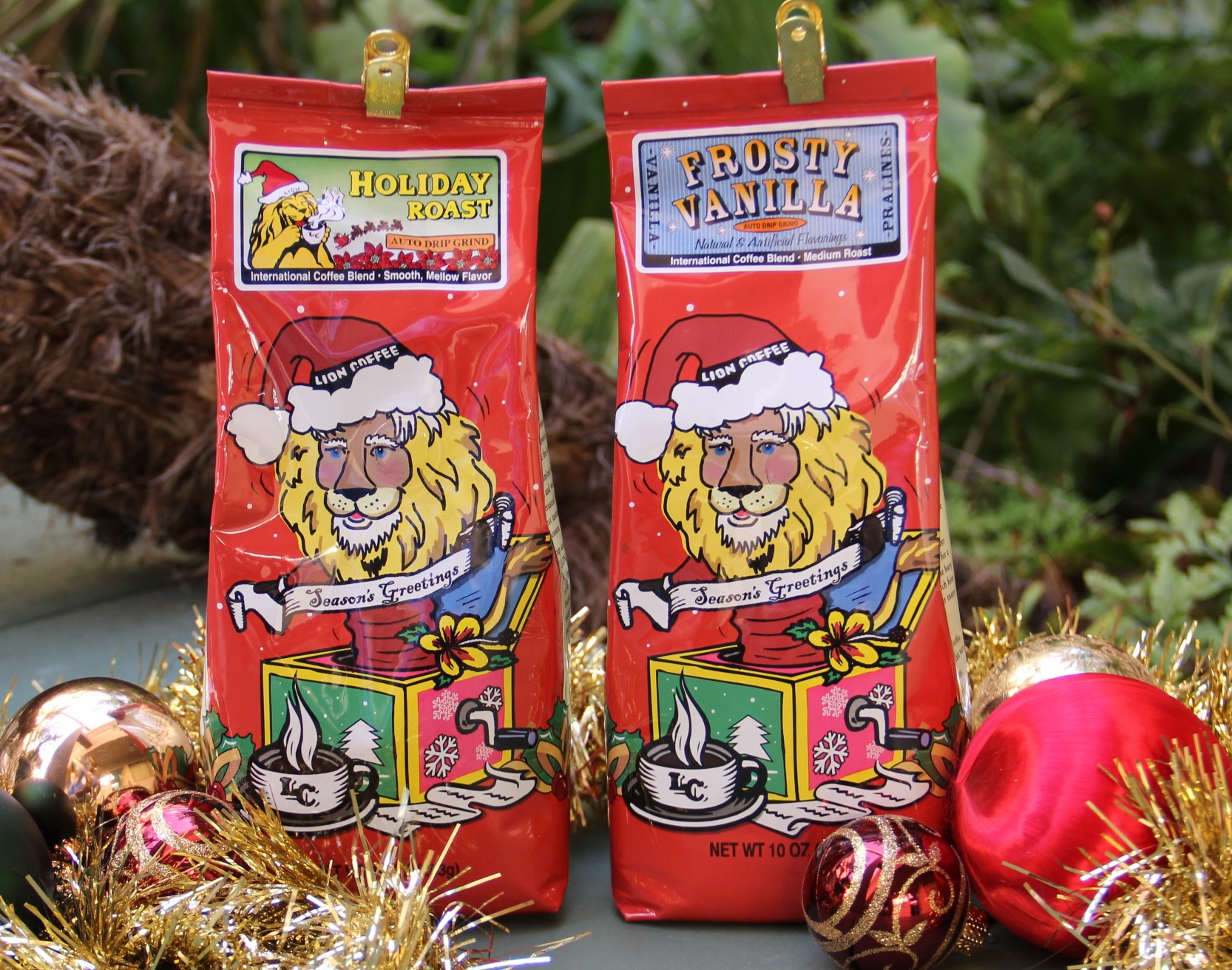 Frosty Vanilla is like dessert in a cup! It has a sweet nutty flavor of pralines. It's called Santa's favorite… Lion Coffee's Holiday Roast has a mildly citrus aroma; crisp, lively flavor with balanced acidity and a clean snappy finish.
Royal Kona Coffee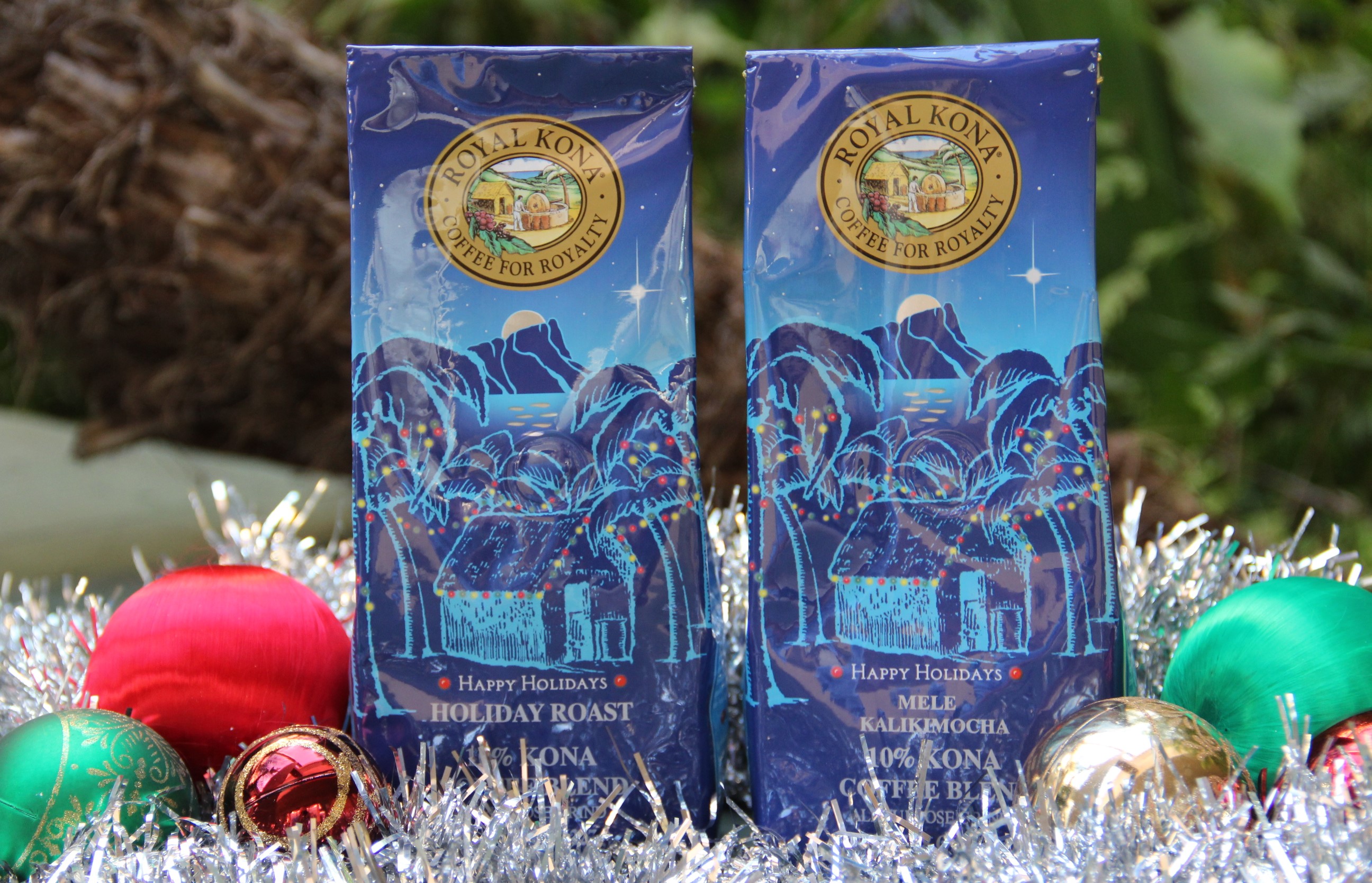 Talk about a cup of comfort. Royal Kona's Holiday Roast is full-bodied and bold with notes of baker's chocolate, hints of pepper and warm spice in the finish. A must-have for the holiday season and even throughout the year.
https://www.hawaiicoffeecompany.com
Portola Coffee Roasters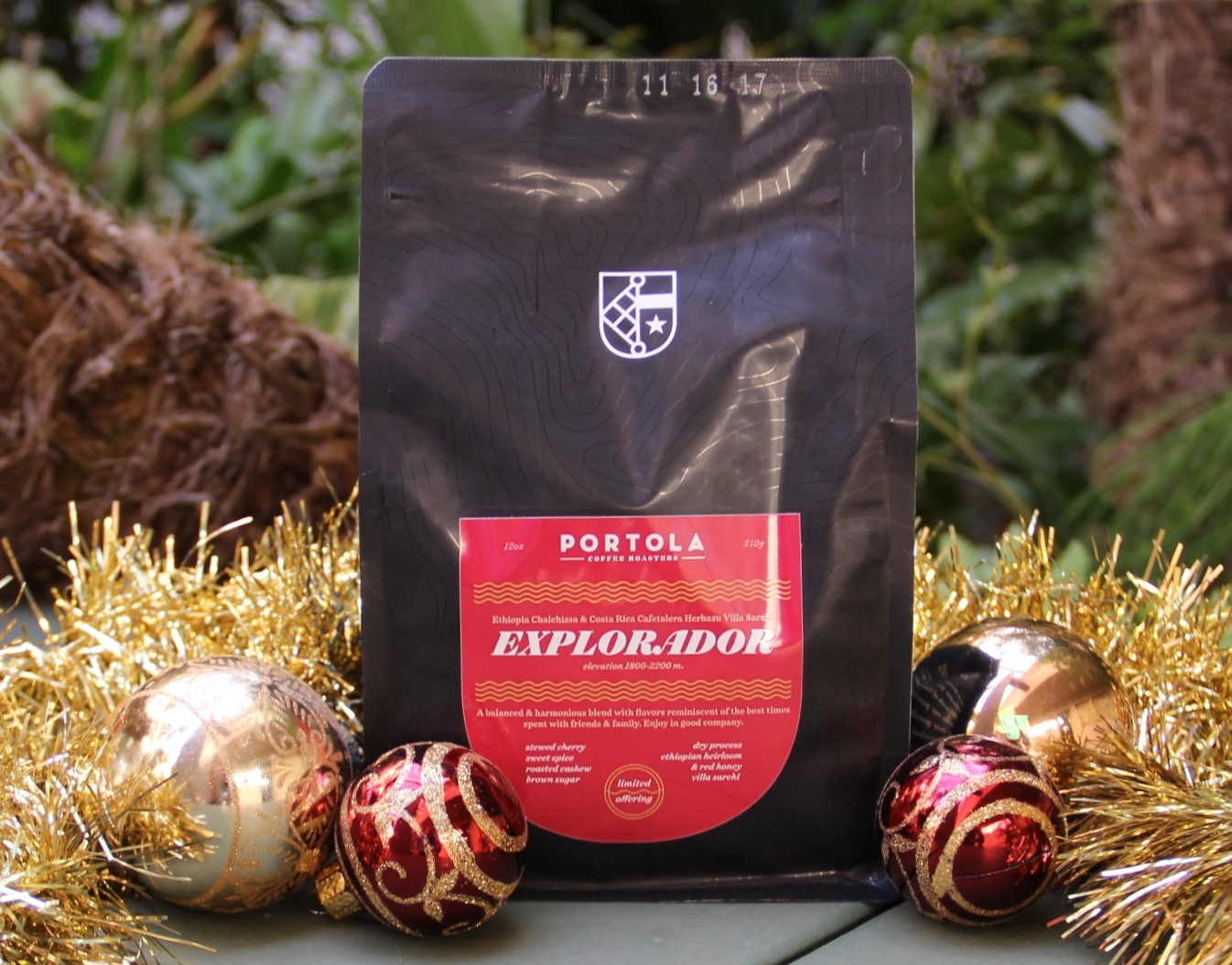 Voted 2015 Roaster of the Year, Portola Coffee Roasters is the brainchild of owner and roastmaster Jeff Duggan and his wife Christa. Jeff journeys to the far stretches of Africa, South America and Central America every year in search of that perfect raw bean. With six locations across California, Portola is a new blend on our radar. For the holidays, we tried their Explorador coffee with notes of Stewed Cherry, Sweet Spice, Roasted Cashew, Brown Sugar from Ethiopia & Costa Rica!
Counter Culture Coffee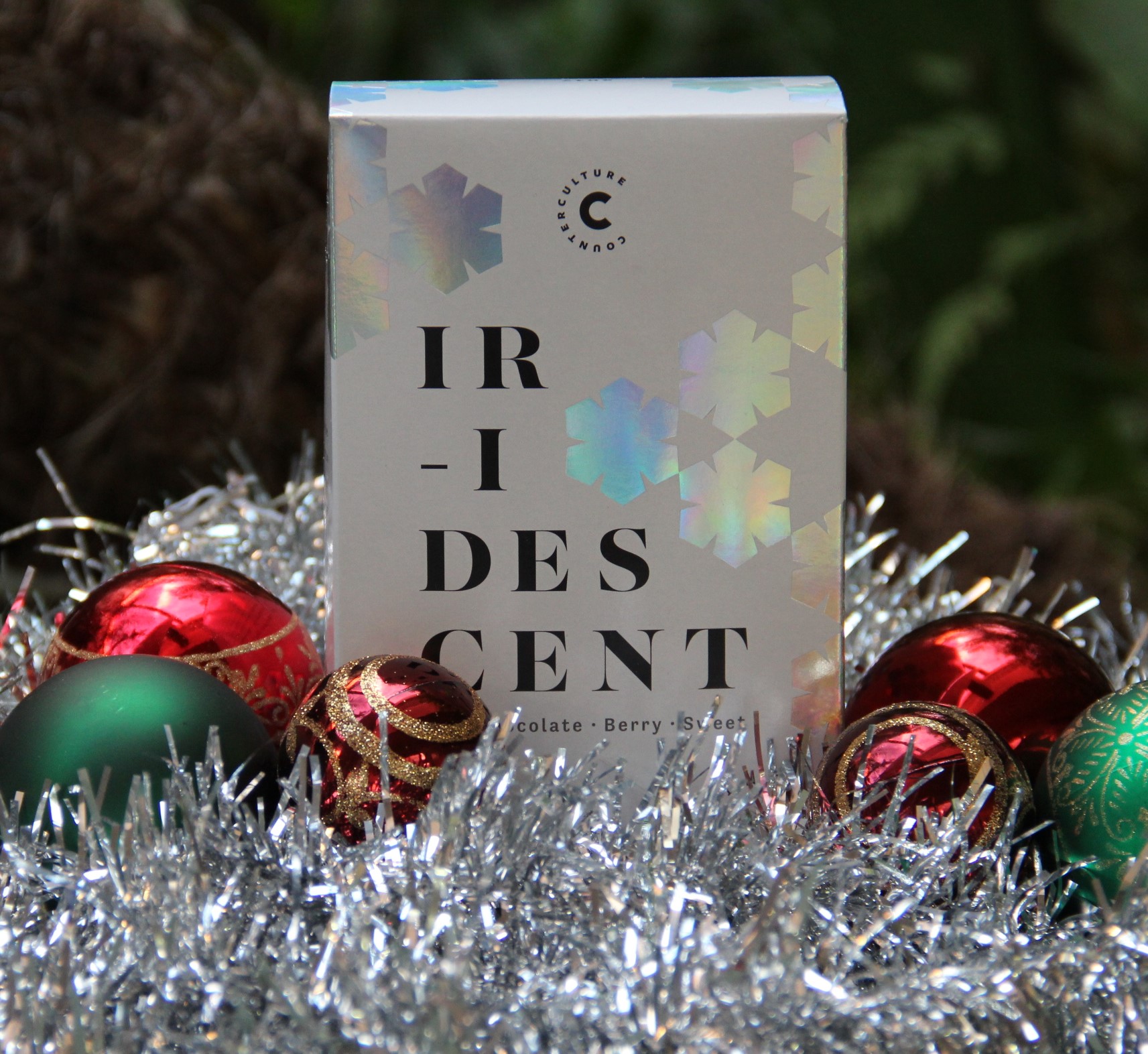 ​​This is the coffee brand that truly gives back. For the past 10 years, they have​ ​released​ ​a​ ​​limited-edition winter​ ​blend! Counter​ ​Culture​ ​is​ ​donating​ ​$1​ ​from​ ​every​ ​pound​ ​of​ ​Iridescent​ ​sold​ ​to​ ​fund​ ​climate​ ​change adaptation​ ​workshops​ ​with​ ​its​ ​producer-partners.​ ​ The​ ​winter​ ​blend​ ​offers​ ​an​ ​approachable​ ​flavor​ ​profile​ ​that​ ​is​ ​complex​ ​with​ ​sweet​ ​notes of​ ​dark​ ​chocolate​ ​and​ ​berry—making​ ​it​ ​the​ ​perfect​ ​blend​ ​to​ ​share​ ​with​ ​your​ ​favorite​ ​people.​ ​The coffee​ ​will​ ​be​ ​available​ ​for​ ​purchase​ ​in​ ​stores​ ​and​ ​online​ ​through​ ​January​ ​2018.
Tayst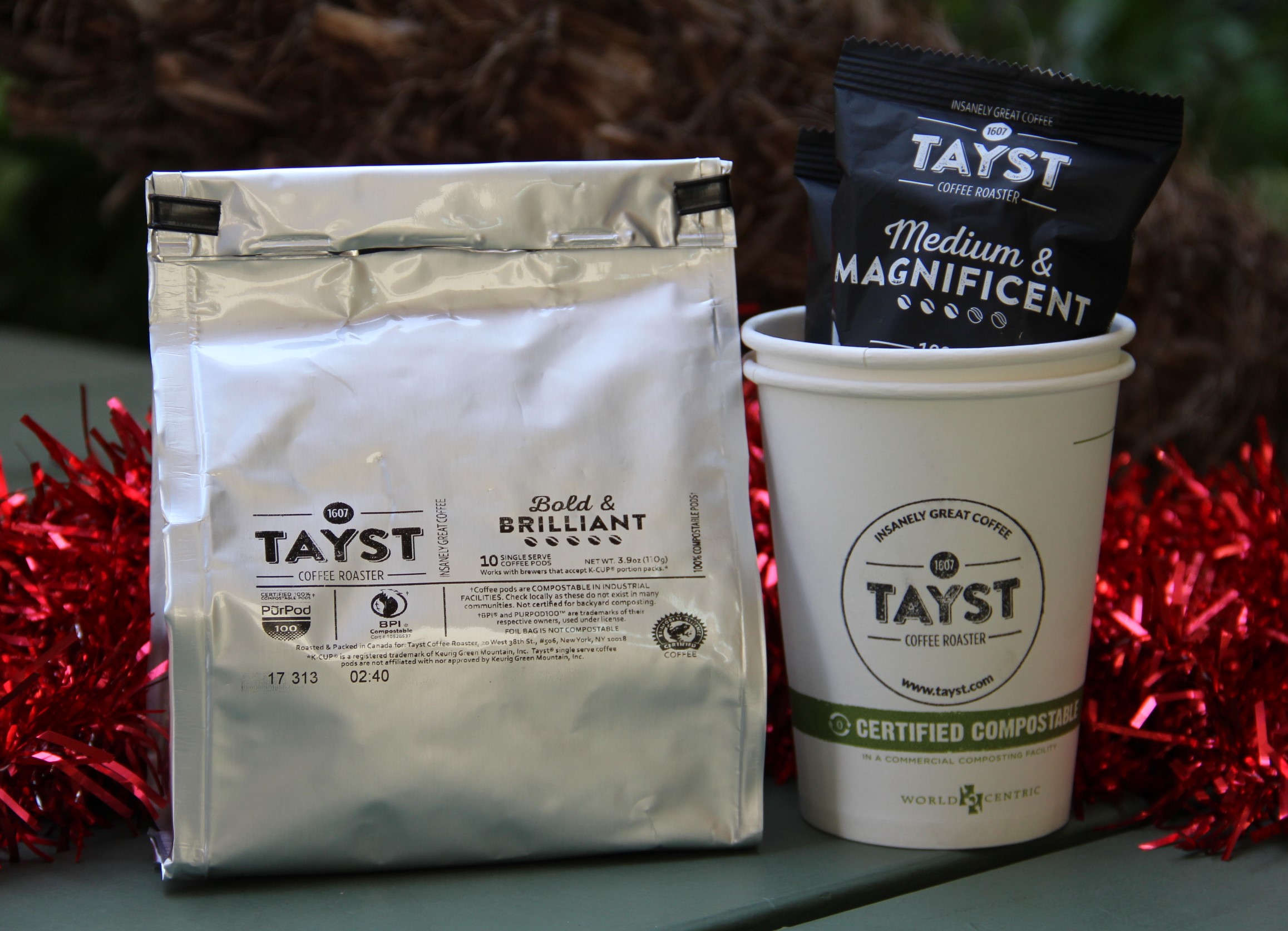 Speaking of giving back, Tayst is eco-friendly! The world's first 100% compostable pods, Tayst believes a small change can make a huge impact. More than just coffee, Tayst is dedicated to building a zero footprint business. Every compostable pod you purchase helps to reduce the plastic waste that pollutes our planet. Give the gift of the Tayst Starter Box: 18 cups of fresh roasted coffee for just $10!