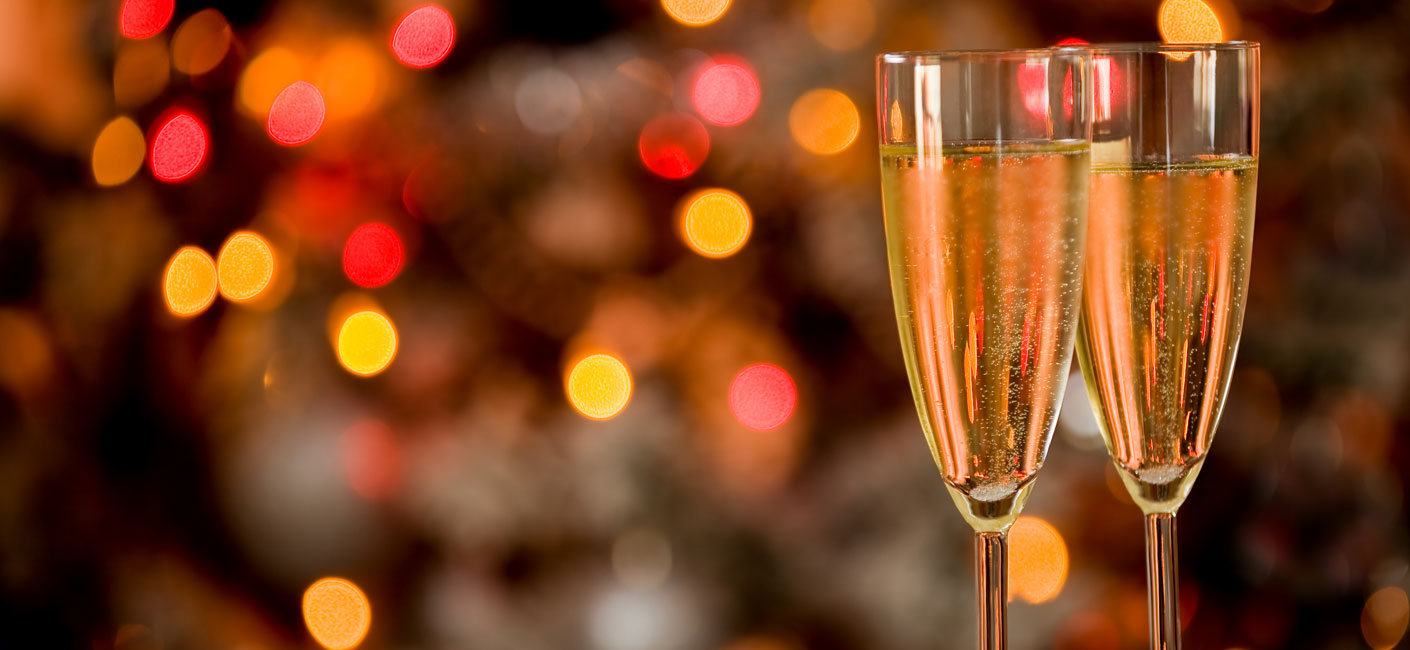 Honestly, if you want to discover new labels of delicious champagnes you must check out www.espritdechampagne.com, they have an amazing selection of over 30 references.
Before Thanksgiving, I introduced two of their imported brands which I thoroughly enjoyed. Continuing on my tasting journey, please allow me to bring four more of their collection to your attention. Although, I introduced two Champagnes from Bochet-Lemoine, earlier this fall (click here to read article), they do produce others. One of their signature champagnes is Grimprés 1955.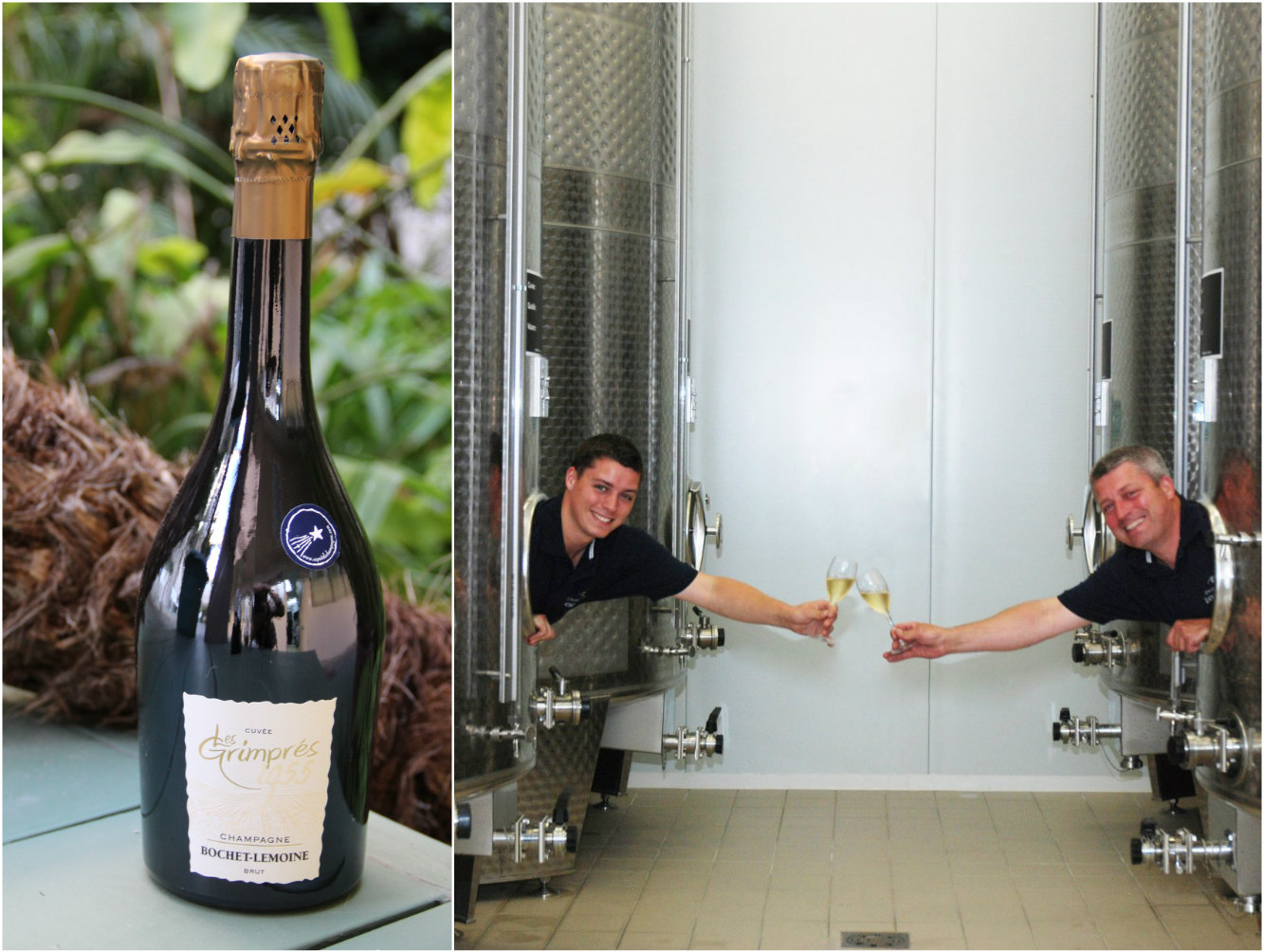 Jacky and Pierre Lemoine
Bochet-Lemoine is a small house based in the village of Cormoyeux, where Jacky Bochet, Valerie Lemoine and Pierre Lemoine. have been running the winery for the last twenty years. Valerie's parents planted the vines in 1955. This is where Grimpres'name came from. Planted on a clay and chalk terrain, Grimprés 1955 is made from these same old vines which are only used in this millésime. It is 100% Chardonnay, with a beautiful pale yellow color. Pure and delicate, it is a well-balanced wine with a lingering taste of brioche and nut. Quite exceptional!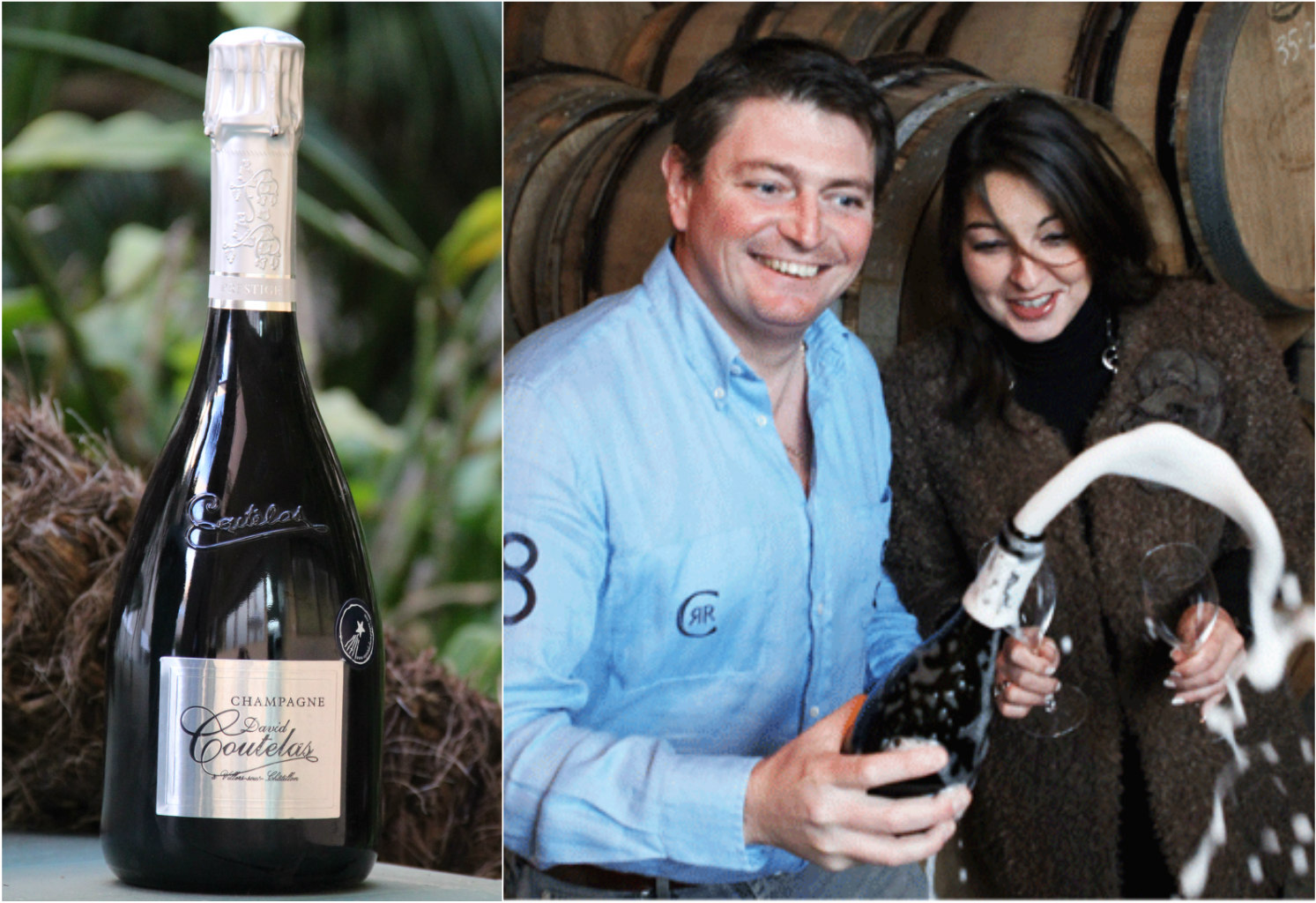 David Coutelas
Champagne David Coutelas
Although, the Coutelas have been growing grapes in the region since before the French Revolution, the first Champagne from the Coutelas family dates back to 1910. He is a passionate winemaker, steeped in the old traditions which were passed on to him by his grandfather, Cesar.
With fermentation in barrels using the winter frost to avoid mechanical filtration, they literally open the doors to the cellars in the height of winter. The result being long aging, fabulous reserve wines and a great "savoir faire." He has just built a new cellar premises to suit his methods and has plans for a 'new' vineyard 'à l'ancienne' using the old method of repiquage, where the vines are propagated by burying a branch of the vine in the ground and letting it take root. Their company is headed by his wife Severine and himself and is located in Villers-sous-Chatillon in the Marne valley where David happens to be the Mayor as well.
Cuvée Prestige; Millésime, which I had the pleasure of tasting, is an assemblage made of 53% Chardonnay, 23.5% Pinot Noir and 23.5% Pinot Meunier. It has a beautiful pale yellow color with lots of fine bubbles. The nose has vanilla and flower aromas with a present hint of Pinot Meunier. It is full-bodied and one can easily identify fruit aromas, citrus mango, peach and apricot with a slight note of oak.
Champagne Henri Lemaire
Or Classique, the Lemaire family began cultivating vines in Damery and Cumieres in 1890. In 1947, Henri and his wife Mariette, created the first Champagnes under the label Henri Lemaire. The house passed from father to son and is now run by Nathalie Lemaire and her husband Pascal Guillenmot. The vines are planted on chalky ground over 6 hectares and the Cumieres parcels are in the Premier Cru. The Or Classique is an assemblage made of 33% Chardonnay, 33% Pinot Noir and 33% Pinot Meunier. Very fruity, it is well-balanced, lots of bubbles with a pale gold color. The nose is nice and fresh with accents of apricot and peach which linger on the palate. Perfect for all occasions.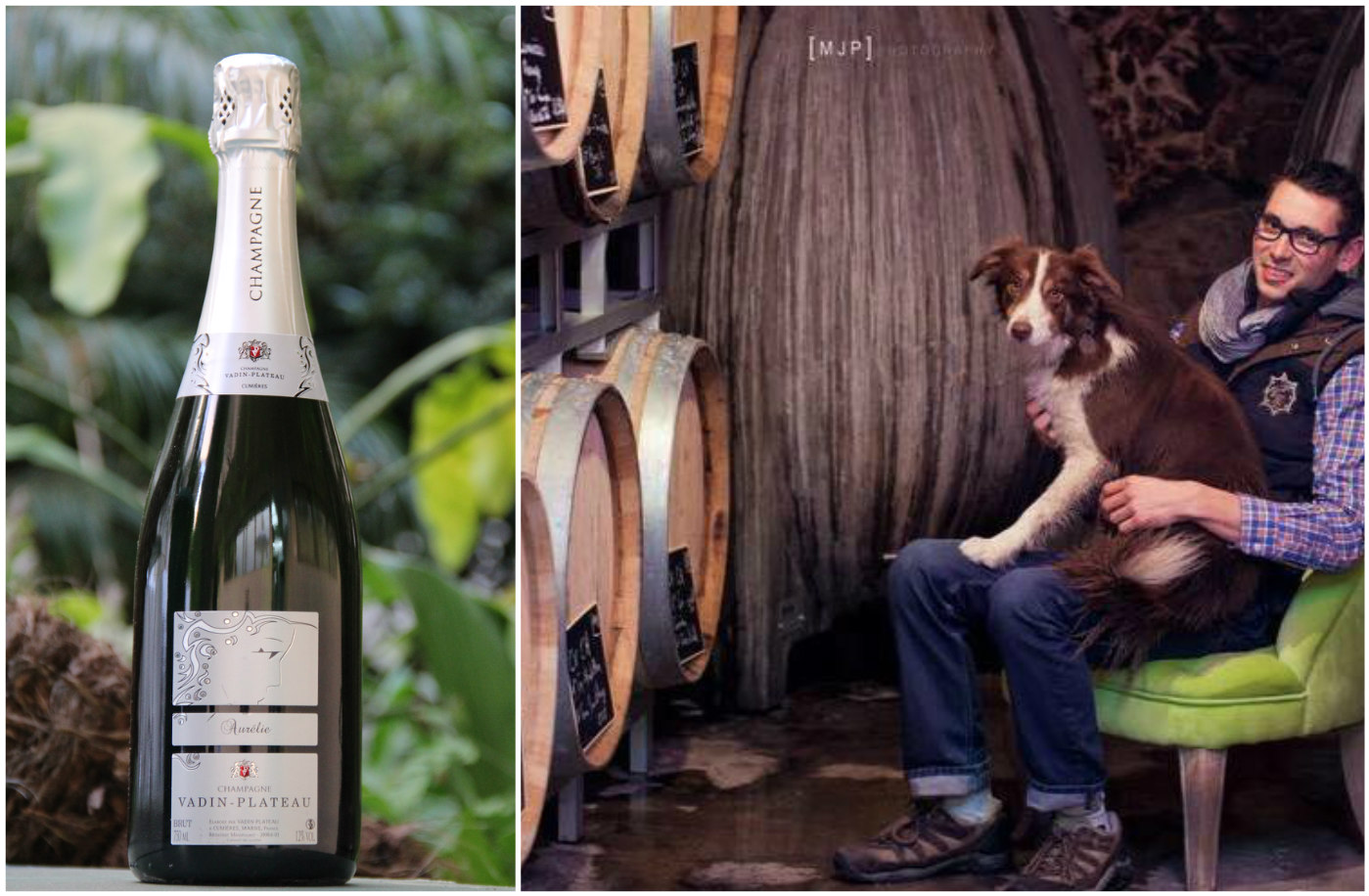 Yann Vadin
Champagne Vadin-Plateau
In 1765, Joseph Plateau was born in the village of Cumières, and became the first generation to acquire vineyards founded "Maison Plateau." The history of this grower-producer family in the Premier Cru village of Cumières, dates back to 1765. Their passion and traditions have been passed down through nine generations to 27 year-old Yann Vadin, who today oversees the wine production and all the vineyards which are comprised of 44% Pinot Meunier, 39% Pinot Noir and 17% Chardonnay. Like many of his peers from the "Lycée Viticole de Avize," Yann combines traditional viticulture and ancient techniques. Yann strives to be at the cutting edge of winemaking in the region by experimenting with concrete amphoras and oak barrels along with more traditional stainless steel tanks to create his remarkable cuvées. Planted on limestone and clay ground, Aurelie, Vadin-Plateau Champagne is 100% Chardonnay.
The nose is fresh with notes of white flowers and a hint of mint before finishing with delicate notes of apricot and peach. It has a floral elegance.
You can purchase all the above directly from www.espritdechampagne.com.