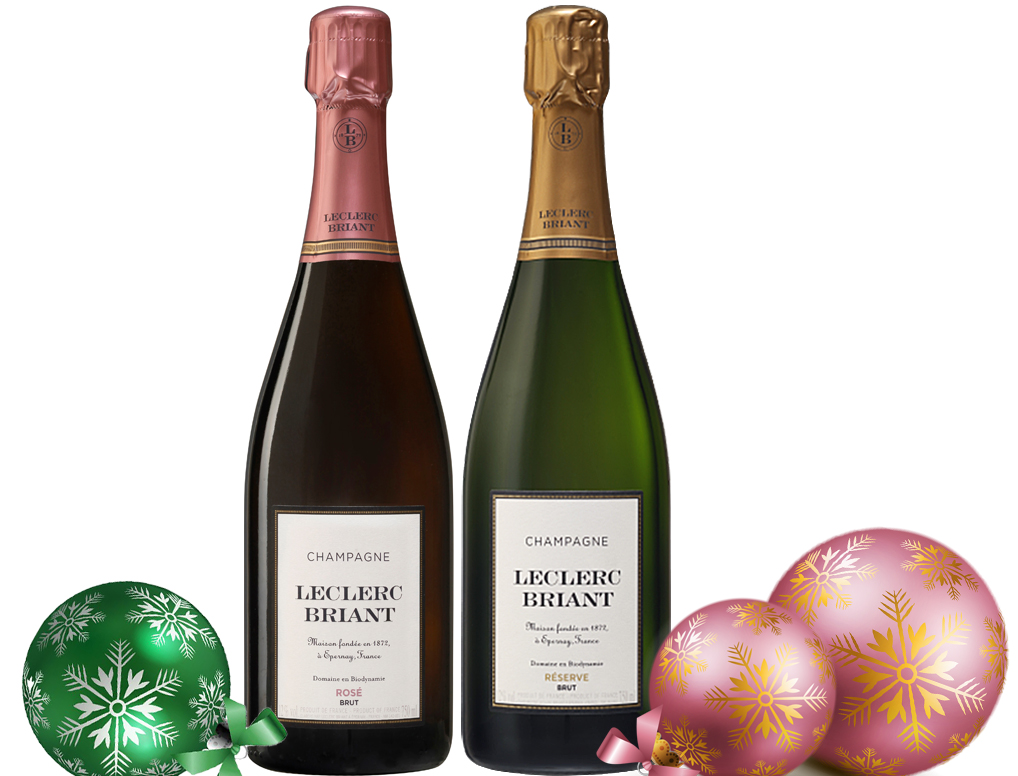 Here is another wonderful Champagne that I recently stumbled on; it is called Leclerc Briant.
It was Lucien Leclerc who, in 1872, with vineyards that were part of the dowry of his young wife Adèle, founded the Leclerc Estate in the village of Cumières, on the banks of the river Marne, near Epernay. Adèle was the first, but certainly not the only, woman to play a discreet, but crucial role in the success of the business through the years. It was transformed into a champagne trading house in 1955 by Bertrand Leclerc, the great grandson of Lucien and the fourth generation of vignerons, together with his wife, Jacqueline Briant.
A believer in organic products, Leclerc Briant was one of the first to bottle single-vineyard Champagnes starting in the 1970s. As the business grew, the company adopted the name House of Leclerc Briant and moved to Epernay where it still resides. The buildings in Epernay – comprising the cellars and the production facilities – are approximately 53,819 square feet, including more than a kilometer of cellars, where up to 800,000 bottles can be stored. The Lower Cellars, 35 meters underground, are ideal for champagnes that need extended ageing: the Vintage champagnes, the Single Vineyard champagnes and the Specialties range.
I was fortunate to try two of their 'Classics' Range. The Brut Réserve Champagne is a non-vintage champagne of great style and quality, well balanced between vinosity and body on the one hand and a delicate breath of acidity plus an intensely pure salinity on the other. It is a blend made of 65% Pinot Meunier, 20% Pinot Noir and 15% Chardonnay produced near the Villages of Cumières, Verneuil, Sermiers, Epernay and Cramant. The grapes have been vinified and aged in oak.
Brut Rosé
This brut rosé champagne has a decidedly spicy style; rich, vinous, with nicely balanced freshness and gorgeous aromatics. It is a blend of 75% Pinot Noir and 25% Pinot Meunier, which were grown around the villages of Cumières, Hautvillers and Verneuil.