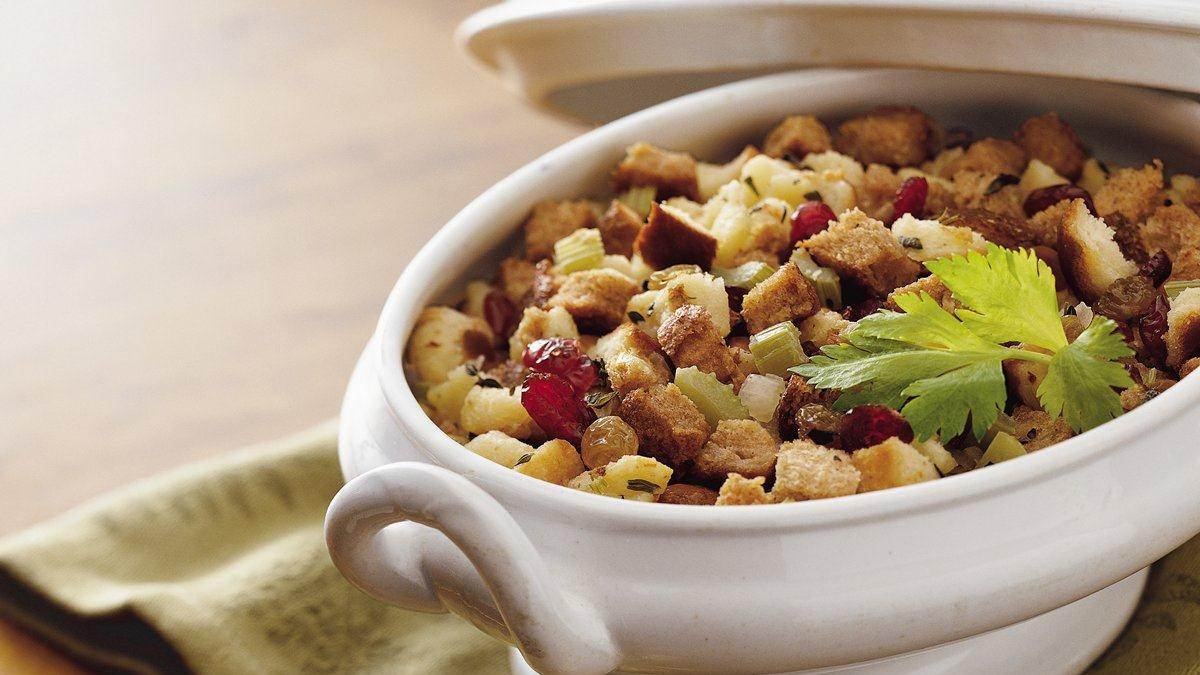 And we're off to the recipe races!
It wouldn't be a proper Thanksgiving holiday without some fluffy stuffing. Here's a delivious recipe to stuff your turkey with!
WHAT YOU NEED:
1 cup butter or margarine
3 medium celery stalks (with leaves), chopped (1 1/2 cups)
3/4 cup finely chopped onion
9 cups soft bread cubes (15 slices)
1/2 cup dried cranberries or golden raisins
2 tablespoons chopped fresh or 1 1/2 teaspoons dried sage leaves
1 tablespoon chopped fresh or 1 teaspoon dried thyme leaves
1 1/2 teaspoons salt
1/2 teaspoon pepper
WHAT TO DO:
In 10-inch skillet, melt butter over medium heat. Cook celery and onion in butter, stirring frequently, until onion is tender. Stir in about one-third of the bread cubes. Place in large bowl. Add remaining bread cubes and ingredients; toss.
Stuff turkey just before roasting.
Stay tuned for our comfort food side dishes, desserts and grand finale turkey recipes!