DC Comics' all-star team of superheroes band together to square off against the horned supervillain known as Steppenwolf in their first big screen pairing, "Justice League," a messy and maddeningly inert superhero extravaganza starring Ben Affleck as Batman, Henry Cavill as Superman, Gal Gadot as Wonder Woman, Ezra Miller as The Flash, Jason Momoa as Aquaman, and Ray Fisher as Cyborg.
Written with good intentions but sloppy results by Chris Terrio and Joss Whedon, Zach Snyder's second directorial outing in the DC Comics world after "Batman v Superman: Dawn of Justice" proves to be a disastrous affair that is unlikely to please either the comic book contingent or the moviegoing public as a whole. From the plodding storyline that takes too long to gain momentum only to start dragging as soon as it picks up, to the largely generic CGI-heavy action sequences that are in serious need of an adrenaline boost, why should audiences believe "Justice League" can save the world when, even with their combined superpowers, they can't even save their own movie? A bunk coming-out party whose only true saving grace is Ezra Miller's quirky take on The Flash, this disposable franchise flick fails to provide the kind of consistently entertaining and well-rounded moviegoing experience audiences desire.
In the wake of Superman's (Henry Cavill) ultimate sacrifice, and inspired by the Man of Steel's selflessness, Bruce Wayne (Ben Affleck) seeks out Diana Prince (Gal Gadot), aka Wonder Woman, in hopes of bringing together a team of "metahumans" to combat the world's malevolent forces. After traversing the world to complete his benevolent task, the caped crusader succeeds in uniting Barry Allen, aka The Flash (Ezra Miller), an electrifyingly fast, though still not battle tested, criminal justice student hoping to one day come to the defense of his imprisoned father (Billy Crudup); Arthur Curry, aka Aquaman (Jason Momoa), a half-man, half-underwater heir to the city of Atlantis; and Victor Stone (Ray Fisher), aka Cyborg, a college athlete whose scientist father saved him from a horrible accident by transforming him into half-man, half-machine.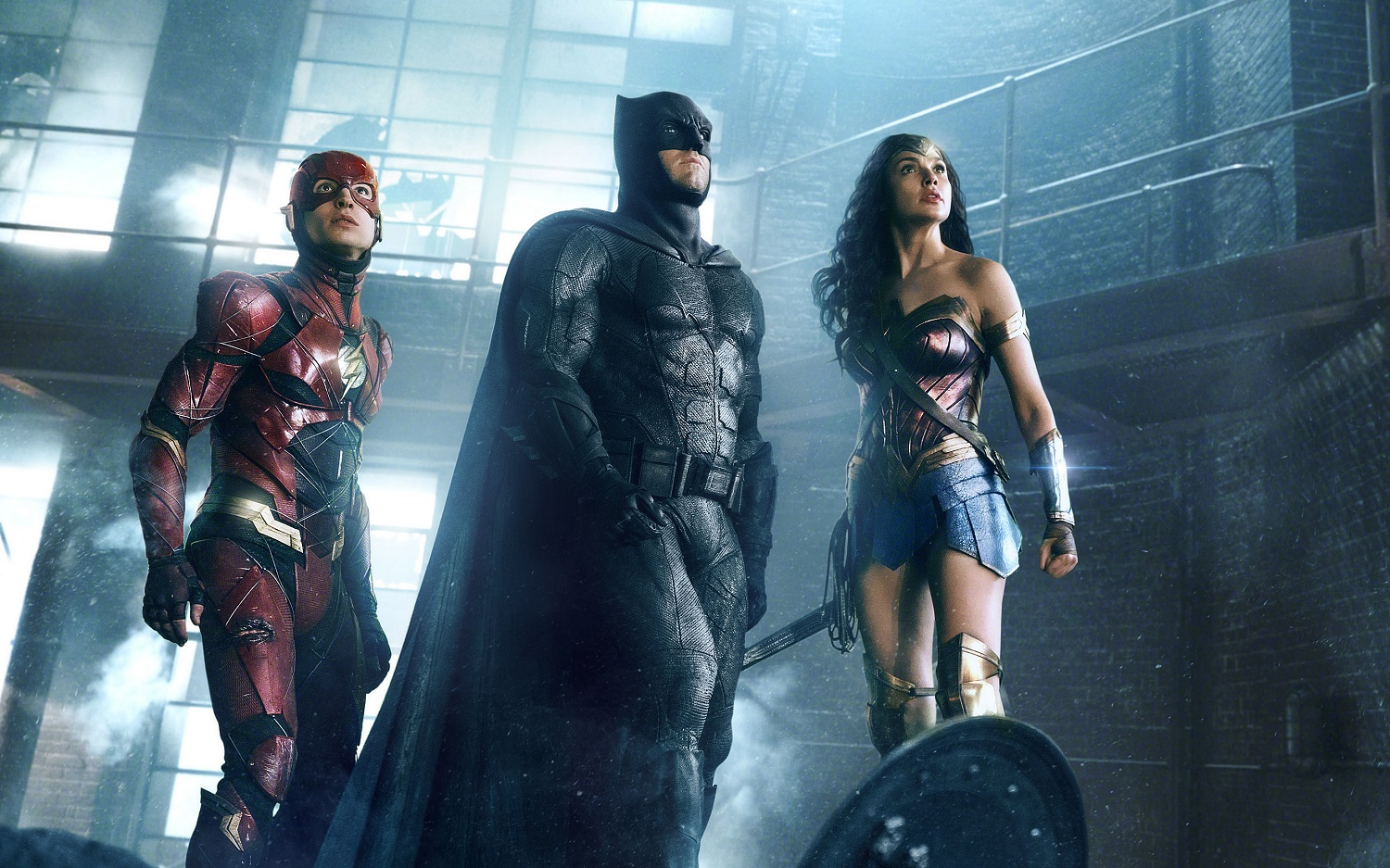 Together, the superheroes square off against a horned creature named Steppenwolf (Ciarin Hinds) and his squad of insect demons from the hellscape known as Apokilips on a mission of world destruction.
Although "Batman v Superman: Dawn of Justice," Zach Snyder's first foray into the DC Comics world, was not without its flaws, his latest venture into this wildly popular fictional world is chaotic to the point of near incoherence. It's always going to be a tough task to incorporate so many beloved characters, particularly those with such deep backstories, into one entity, and "Justice League" is a striking example of said difficulty. From the stale and overly jokey dialogue to the comically ineffective villain and his absurd flying insect army, the storyline fails time and again to engage audiences in satisfactory fashion. Throw into the mix some mostly forgettable fight scenes, cheesy digital effects, and a plot as predictable as a rising sun, and it's extremely taxing finding some superlatives to throw at this bloated endeavor.
As for the superhuman acting, there's not much that impresses in this area either, though Jason Momoa and Ezra Miller both prove themselves exciting additions to the DC Comics world in the form of Aquaman and The Flash. And even though it's hard to hold robotic acting against someone who is playing a character who is half-man, half-machine, Ray Fisher's portrayal of Cyborg is still much less memorable than the other newcomers. Ben Affleck and Gal Gadot go through the superhero motions without bringing much new to the equation as Batman and Wonder Woman, while Superman Henry Cavill somewhat succeeds in injecting some heroics into the proceedings in his minimal screen time. The supporting acting is similarly adequate but uninspired, with J.K. Simmons as Commissioner Gordon, Diane Lane as Clark Kent's mother Martha, and Amy Adams as the grieving Lois Lane standing out among the cast.
All things considered, "Justice League" is a heroically disappointing comic book adaptation.
By Lucas Mirabella
Running Time: 120 minutes
Rated PG-13 for sequences of sci-fi violence and action.