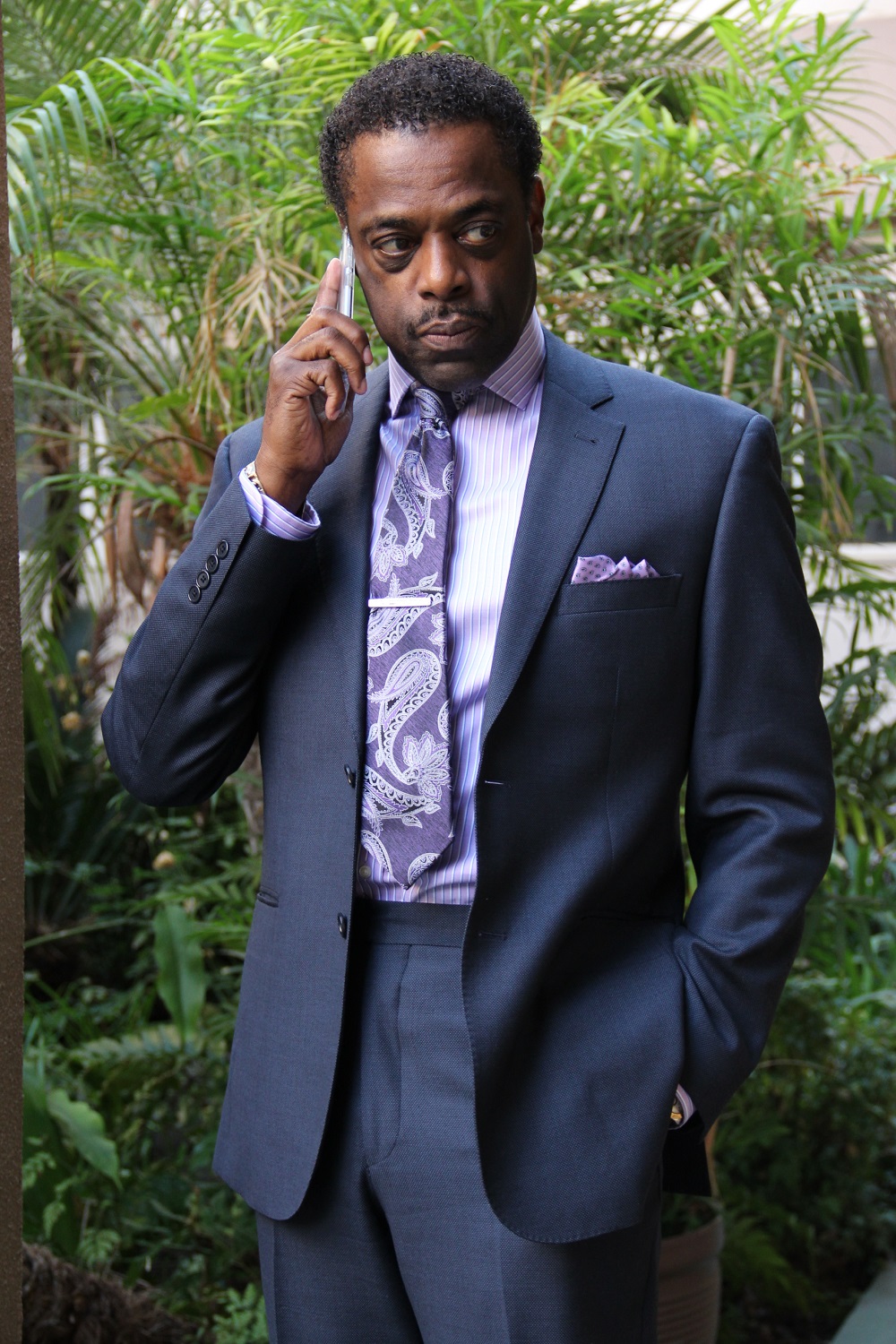 If you're a business executive and need to dress the part, you wear suits quite often. In fact, it's probably your normal daily attire. Chances are you own a variety of suits in various colors to maintain that professional executive look. I am someone who wears suits for different occasions, including a day at the office, business lunches or a night on the town. I search for suits in fine stores and on the internet to satisfy my demand to keep a fresh, modern look. But it's important to note that people like me who wear suits regularly, have a distinct advantage over the average guy who may only need to wear a suit on special occasions. We know how to buy a suit or we have someone who does this on our behalf.
So for those who don't know exactly how to choose a suit; here are a few pointers. If the function is in the summer, you should probably look for suits made of Linen, cotton or seersucker because they are cooler, lighter fabrics and more appropriate for warm weather. If the function is in the winter, you may want to choose a suit made of wool, cashmere, tweed or flannel which provides greater warmth. If you're a big man, choose a suit made of lighter-made fabrics so that you don't look more bulky. Avoid suits with busy patterns or graphics. Large men tend to look better in darker colors. Slim men should wear lighter colors. Choose a suit that fits the frame well to accentuate the physique, preferably a slim fit or tailored fit suit. Above all, don't choose a suit simply because it is "the latest style," a suit has to fit the personality of the individual, and trends don't look good on everyone.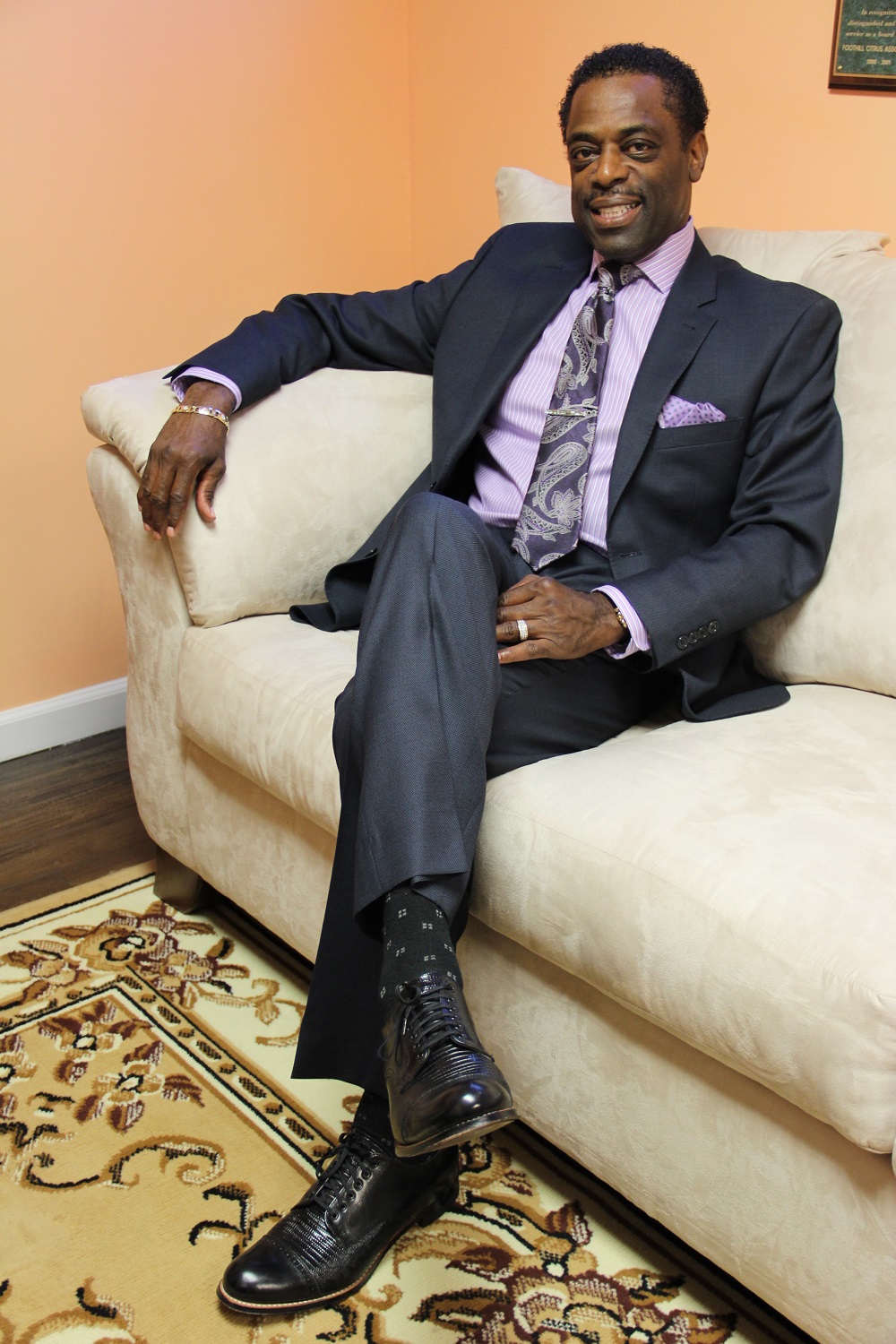 With these tips in mind, my search on the internet led me to Jos. A. Bank, a company I had heard about, but never really taken the time to explore their catalogue of fine clothes. I found that my oversight of this stylish collection was a mistake. Joseph A. Bank was established in 1905, and sells its products in over 500 stores throughout the United States. Originally known for its discounted men's suits, the company has morphed into a more upscale collection over the years.
This company has a plethora of choices for any occasion. I made my way to the Jos. A Bank store nearest to me, which is in Sherman Oaks, CA and was met by a sales team consisting of; Raymond Hlavac, Richard Samkow, and Patrick Gillham, all who were friendly and knowledgeable about dress wear. I had already perused the website and had a good idea of what I wanted after viewing their seven different collections including; "Traveler," "Travel Tech," "Reserve," "1905," "Executive," "Signature" and "Signature Gold." Patrick, one of the sales team, brought out a few selections from their inventory and after careful consideration; I chose a dark-gray tailored-fit wool-blend suit featuring vintage details with a modern approach from the "1905 Collection." It has a two-button fully lined coat with a notch lapel and side vents. Soft shouldered construction with a narrower lapel and body, with scalloped facing and contrast details and plain front pants. Fabric content is 98% wool / 2% lastol. The fabric is manufactured in Guatemala ($598).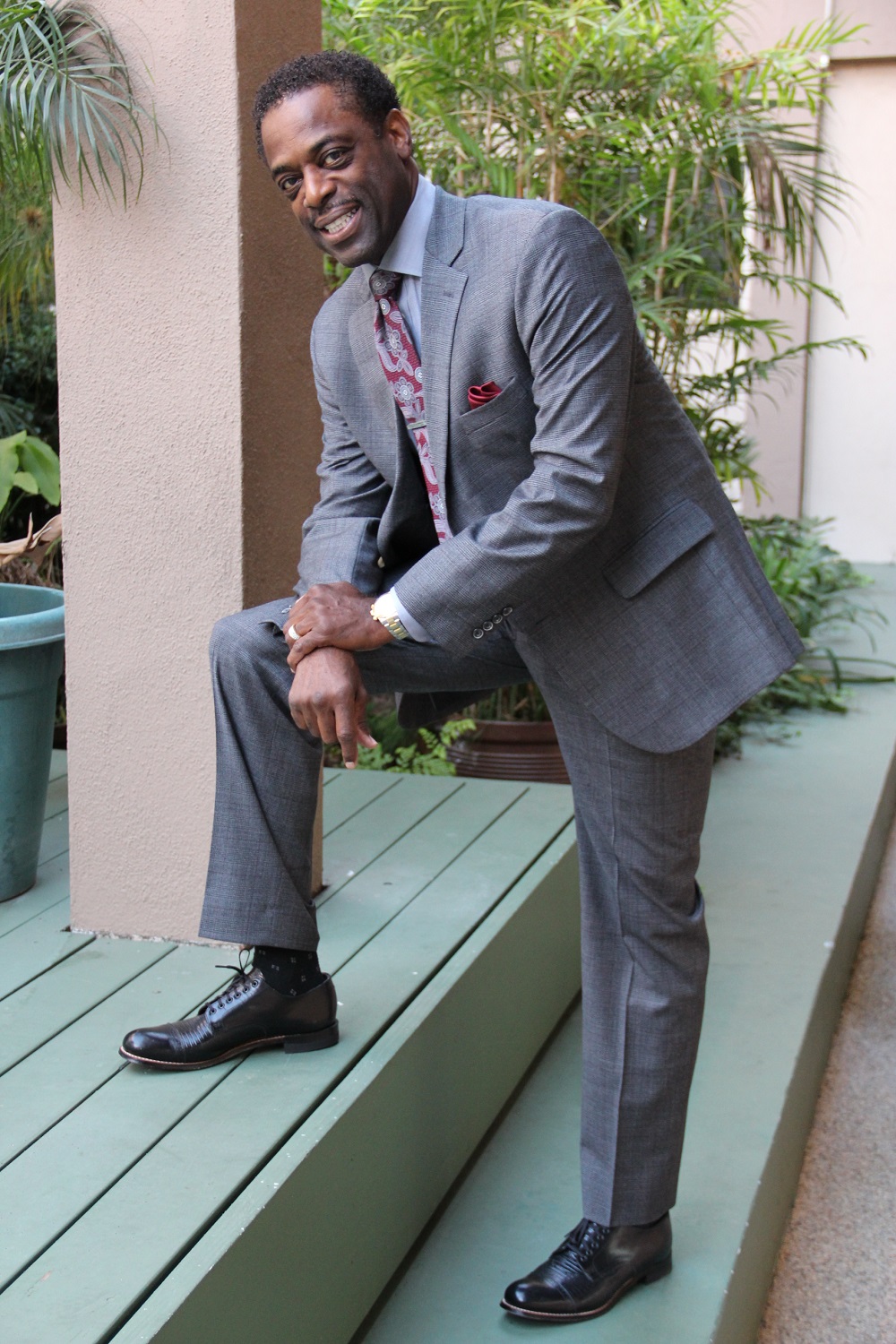 My second choice was from the "Signature Gold Tailored-fit Collection." It is a Navy Blue suit with the finest worsted wool and elegant pick-stitched details. Featuring a two-button jacket with a center vent and notch lapel, which is fully lined. A soft formfitting inner canvas chest piece provides the perfect fit. The sleeves are designed to add custom buttonholes with flat-front pants and premium cotton pocketing with button-through back besom pockets. The suit is100% wool and manufactured in Mexico ($898).
After making these fine selections, I was introduced to "Ms. Z," the professional on-site tailor to recommend any alterations and suggest what should be done to make the suit look almost made-to-order. After our consultation, she decided to take in the shoulder area, the waist, extend the cuff, taper the sides for that "V-shape" as well as hem the pants with a half-break. She also re-positioned the button on both jackets to help with the tapered look, without the jacket being too tight and "bunching up" as when the fabric doesn't lie smoothly.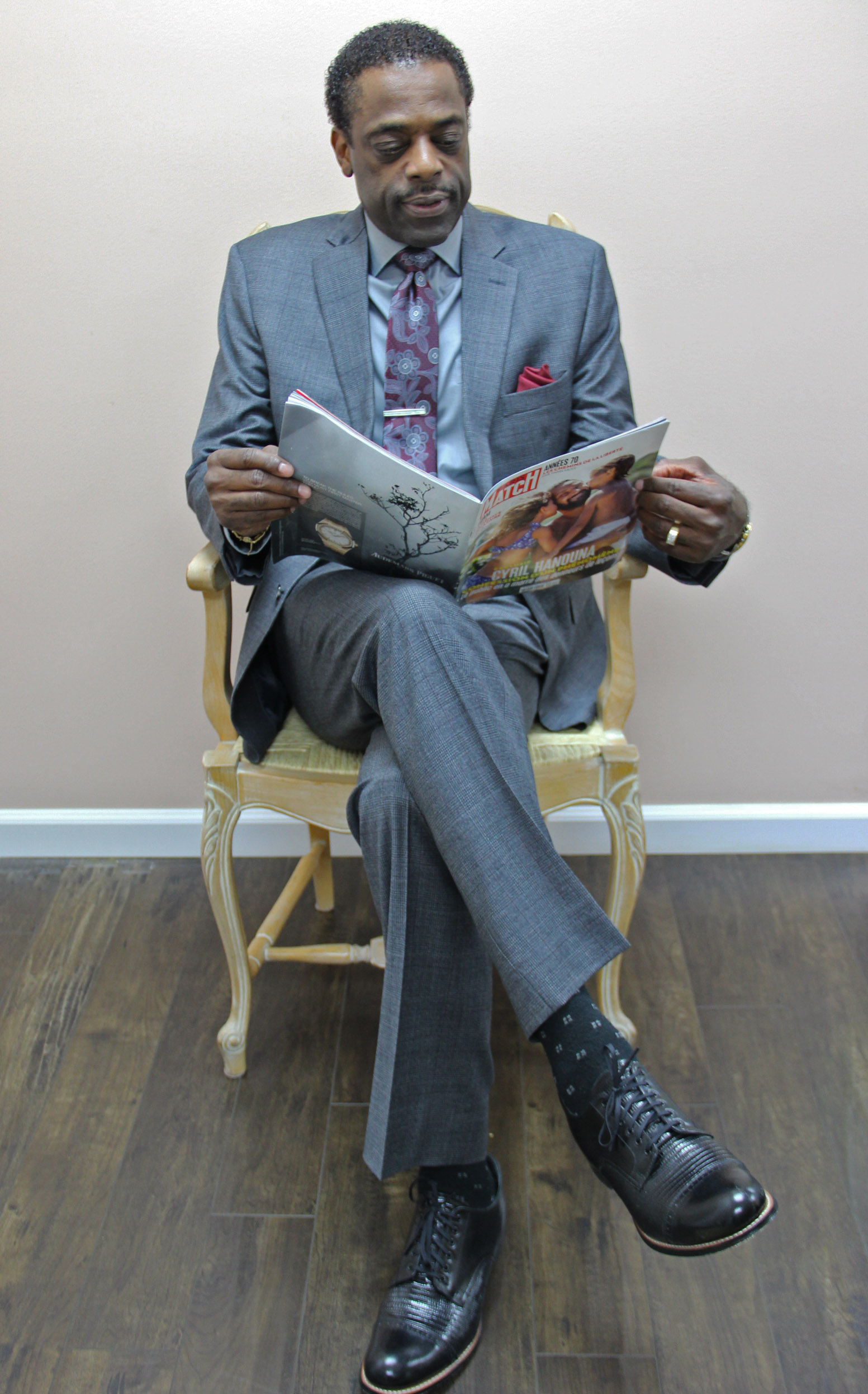 The reason she made these particular alterations was because unless suits are custom-made, the fit will vary with each body-style and the suit won't look as good just coming off the rack. And by the way; Jos A. Bank does have a Reserve Custom Clothing suit department, where suits are tailor-made according to your personal tastes. But, for those not able to afford such an extravagance, the results from their wide-ranging collection can be equally as attractive.
After the measurements were taken, I had to pick a dress shirt and tie for each suit. I prefer the Windsor collar, French cuff look, so I was measured to be sure to get the exact shirt size, and with the help of the team there, we chose a few of each to begin the search for the right combo. To be sure, the shirt and the tie are very crucial in achieving the perfect look in order to accentuate the beauty of the suit. After switching back and forth for more times than I care to remember, I finally chose the right color-coordinated shirt and tie to make each ensemble really click.
And for the final touch, I found the perfect pocket squares to match each suit. A burgundy hanky for the dark-gray suit and a purple printed hanky for the Navy Blue suit.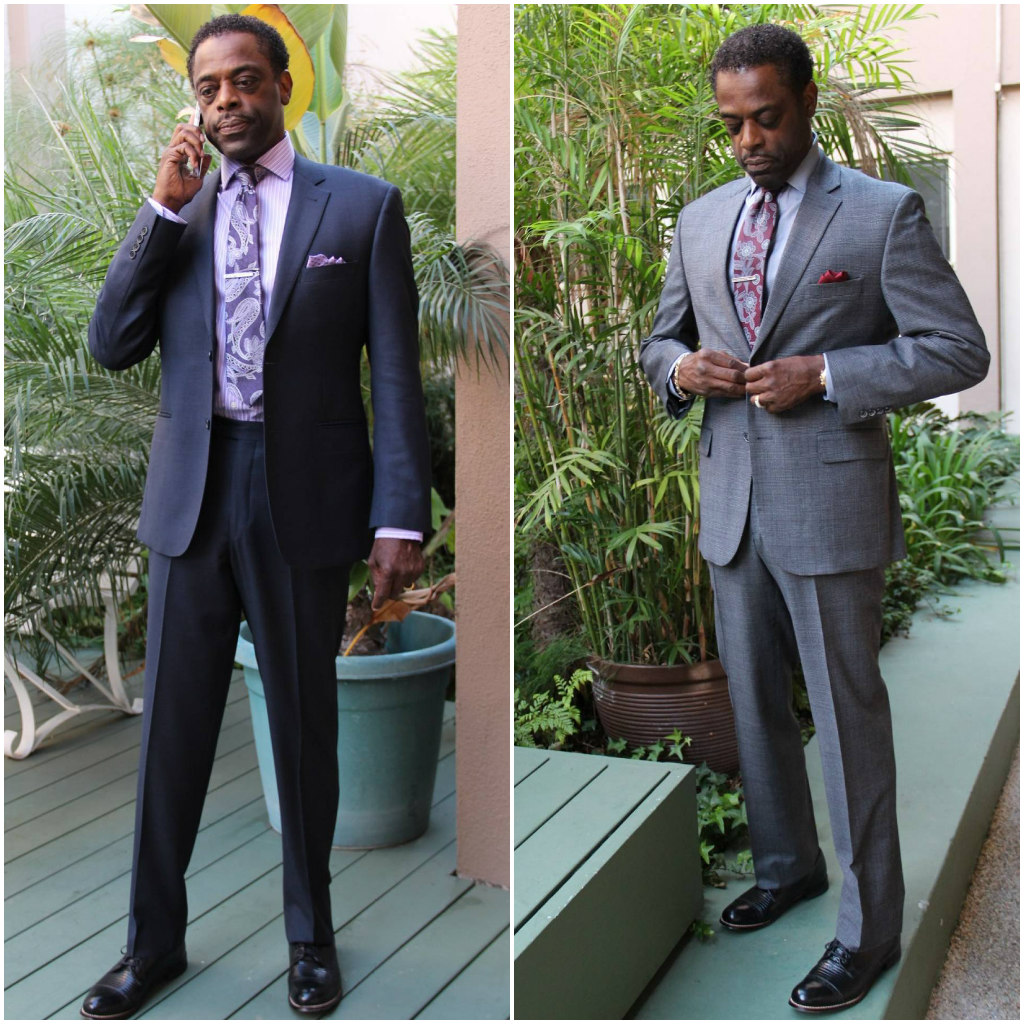 And voilà, I achieved the perfect look for any dressy occasion I might need to attend. And since the holidays are right around the corner and Joseph A. Bank is in the midst of a "Black Friday Sale," a suit can be the perfect Christmas gift for any man in your life. Thank you Jos. A. Bank, you have everything that any fashion conscious man needs to attain that natty, "dressed to kill" look!
https://www.facebook.com/Jos.A.Bank.Clothiers.Inc/