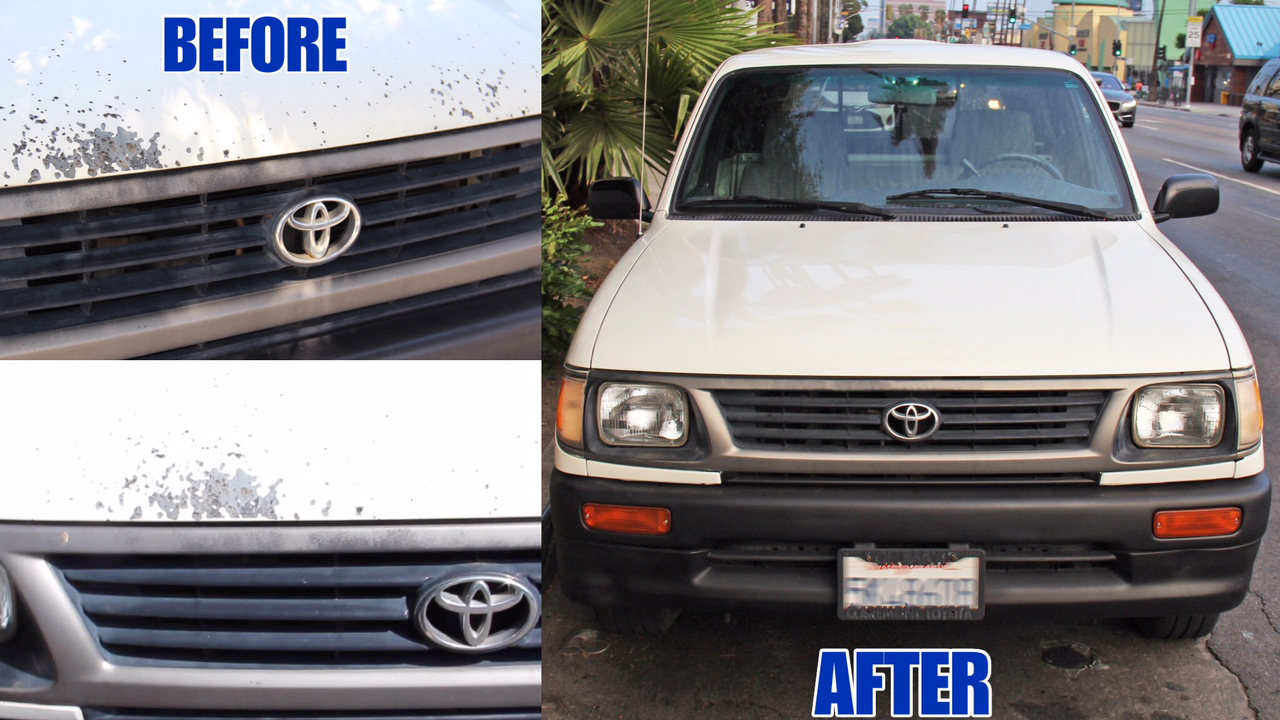 Some 12 years ago, I purchased a Toyota Tacoma pickup truck for my business. I must admit, this was one of the best buys I ever made. Not only was it convenient for the business, but it was a lifesaver anytime I moved things either at home or at the office. I could have my breakables secured in my little pickup or use it to haul my Christmas tree. To this day, because I keep up with the proper maintenance, my little truck still runs like a charm.
Although it runs well, it kind of looked old and tired, especially regarding the paint. I regularly received offers to sell it, but I just could not part with my truck. So in order to spiff it up, I turned to Maaco Collision Repair & Auto Painting in Glendale to see if they could help.
I took it for an estimate. I had excessive peeling on the hood and I did not know if they would be able to smooth it out. They warned me that some imperfections could show even after they repainted. Aside from the paint job, I needed to fix a couple of dents, which they assured me they could do as well.
After reviewing my options, I decided to go with the package which gave me the five-year prorated warranty. That includes fading and peeling with stock color code. They would paint both door jambs, which was important to me. I did not want the inside of the doors still looking old. If you do something, do it well. They would also paint with Flat Black paint the Front Bumper Cover, Rear Bumper Cover and Window Trims.
Also, my left fender needed repair with a dent next to the headlight. They agreed to repair the dent and the scratches. The only thing I could not save was the Toyota decal on the tailgate.
All of this for about $2000, a very reasonable price. My next move was to change my hubcaps. I first went to a Toyota dealership which quoted me $60.00 for 14" caps and as much to put them on. They called it installation. Never, ever go to the dealership unless you are on warranty. They just love to overcharge you. Instead, do what I did and go to Pep Boys, where I found some very decent ones for $24.99 a set, and one of their mechanics installed them for free. Bottom line, by the time we were through, my little truck looked sensational.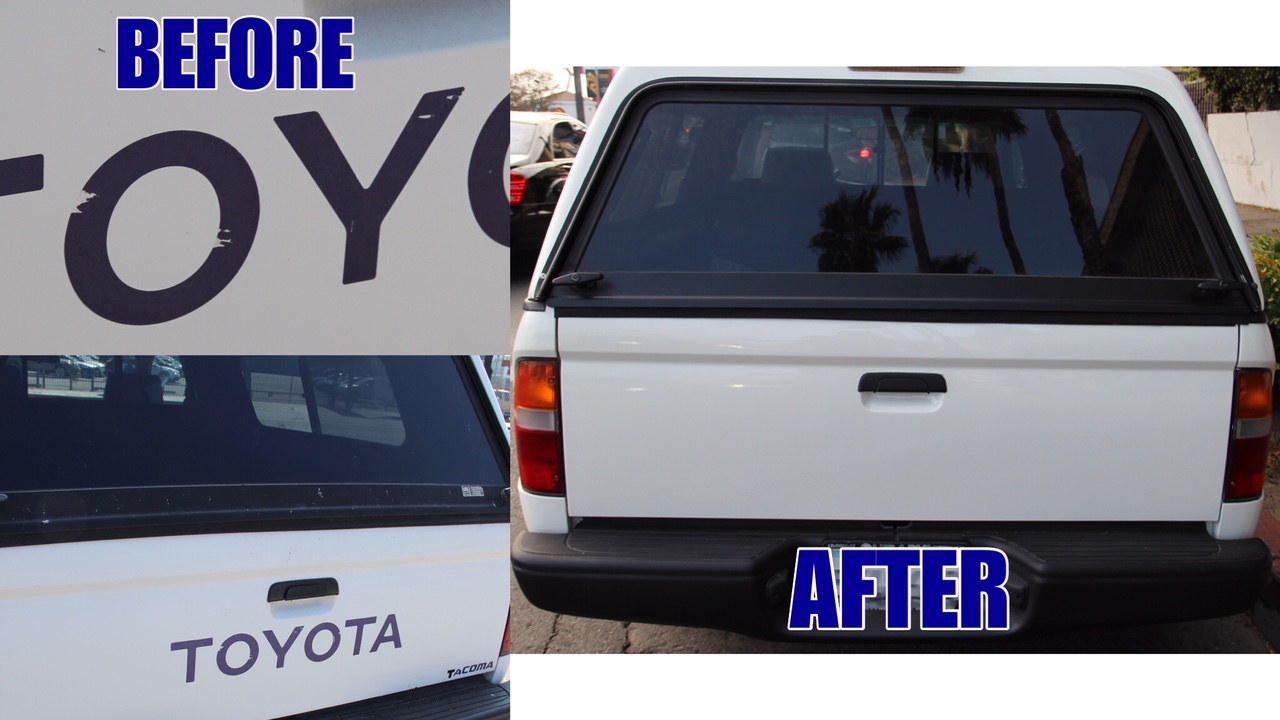 So if you have a car in great working condition, but it looks a bit tired and your kid is asking for a car to go to school, save your money and go to Maaco. I guarantee you it will look brand new!
My experience with the Glendale shop was terrific, you could not find nicer people.
With the holidays around the corner, a Maaco makeover is a wonderful gift for any family member!
Take a look at the video above….
Thanks Maaco!
To find your Maaco location visit here: https://www.maaco.com/