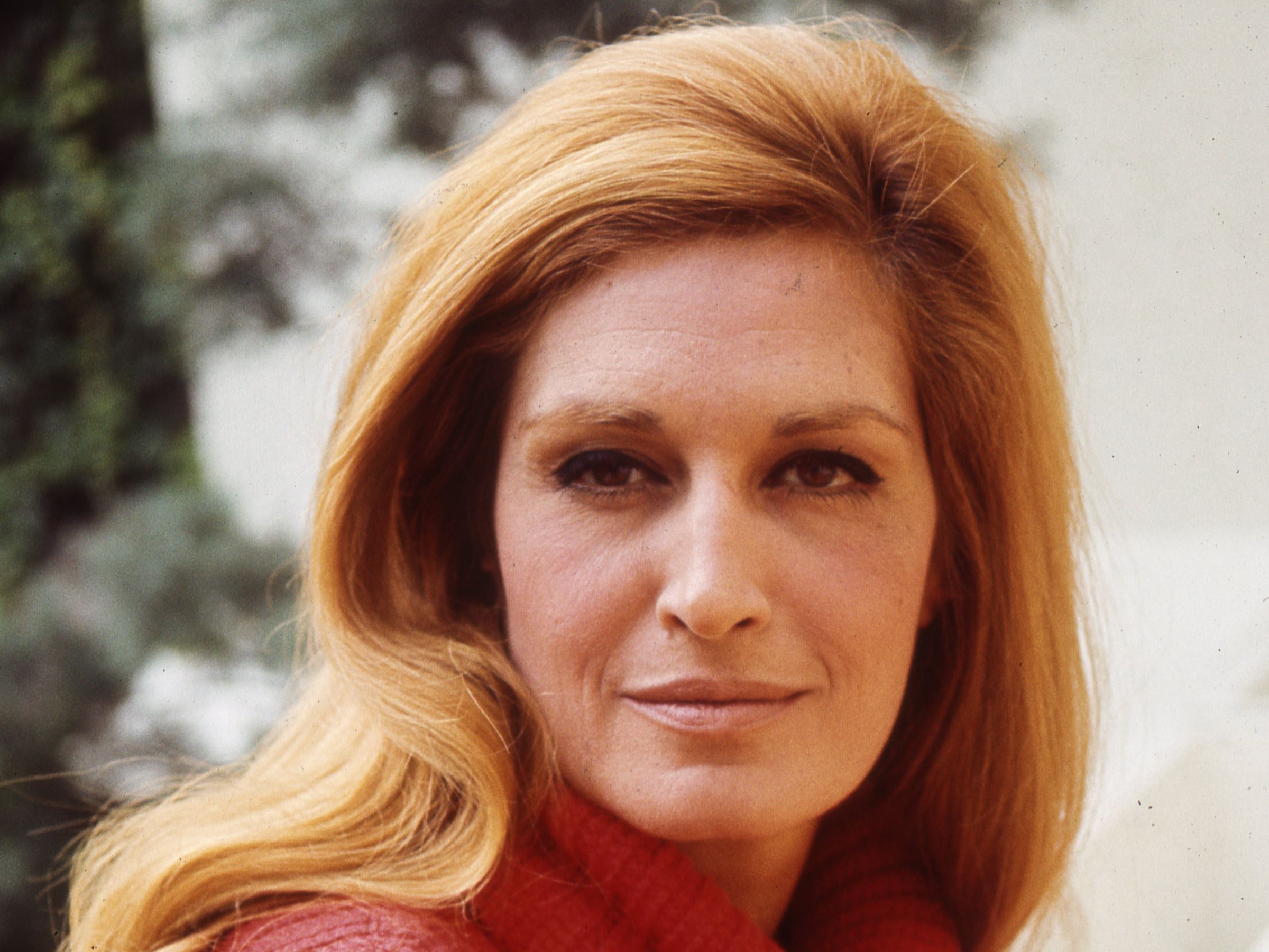 I just saw a wonderful film called "Dalida." The much anticipated biopic of the popular singer was brilliantly written, directed, and produced by french director Lisa Azuelos.
I remember the first time I saw Dalida on television like it was yesterday. Although I was very young, perhaps 8 years-old, she made a huge impression on me. Taken by her Italian accent, the French public instantly fell in love with her.
Yolanda Gigliotti, who later changed her name to Dalida, was born in Cairo from an Italian family which had immigrated to Egypt. She had two brothers, an elder brother Orlando and a younger brother Bruno. Their father Pietro was the Principal Violinist for the Cairo Opera. After earning the title of Miss Egypt, she appeared in a few films in Cairo before being spotted by a French film producer. Dreaming of Paris, she eventually decided to move there.
Unfortunately, French cinema had no place for her. She then took singing lessons worked in a few clubs including Villa d'Este where she met Bruno Coquatrix, who, at the time produced a variety show, "The Number Ones of Tomorrow". It was there that Dalila met two men that would change her life forever: Lucien Morisse, Artistic Director of Radio Europe 1, who would become her husband and Eddy Barclay, a record producer. She recorded her first single on the Barclay label, "Madonna;" but it was "Bambino" that catapulted Dalida to the top of the charts and would make her a superstar almost overnight. And by 1956, she was opening for iconic artists such as Charles Aznavour.
Lucien Morisse was becoming more than a Pygmalion for her. They quickly fell for each other and were married by 1961. He continued to give her success after success, leading the charts ahead of Edith Piaf and Jacques Brel! Morisse, never allowing her to catch her breath. Dalida became increasingly unhappy while she dreamed of having the perfect love and a family of her own. She realized that Lucien may not be the one. While still married, she met Jean Sobieski in Cannes. It was love at first sight. Despite her new-found passion, Dalida stayed focused on her career. In December 1961, she opened at the Olympia. For a whole month she filled the theatre night after night with two thousand fans per night.
After her divorce from Lucien Morisse. Dalida decided to reinvent herself and completed her transformation by turning blonde.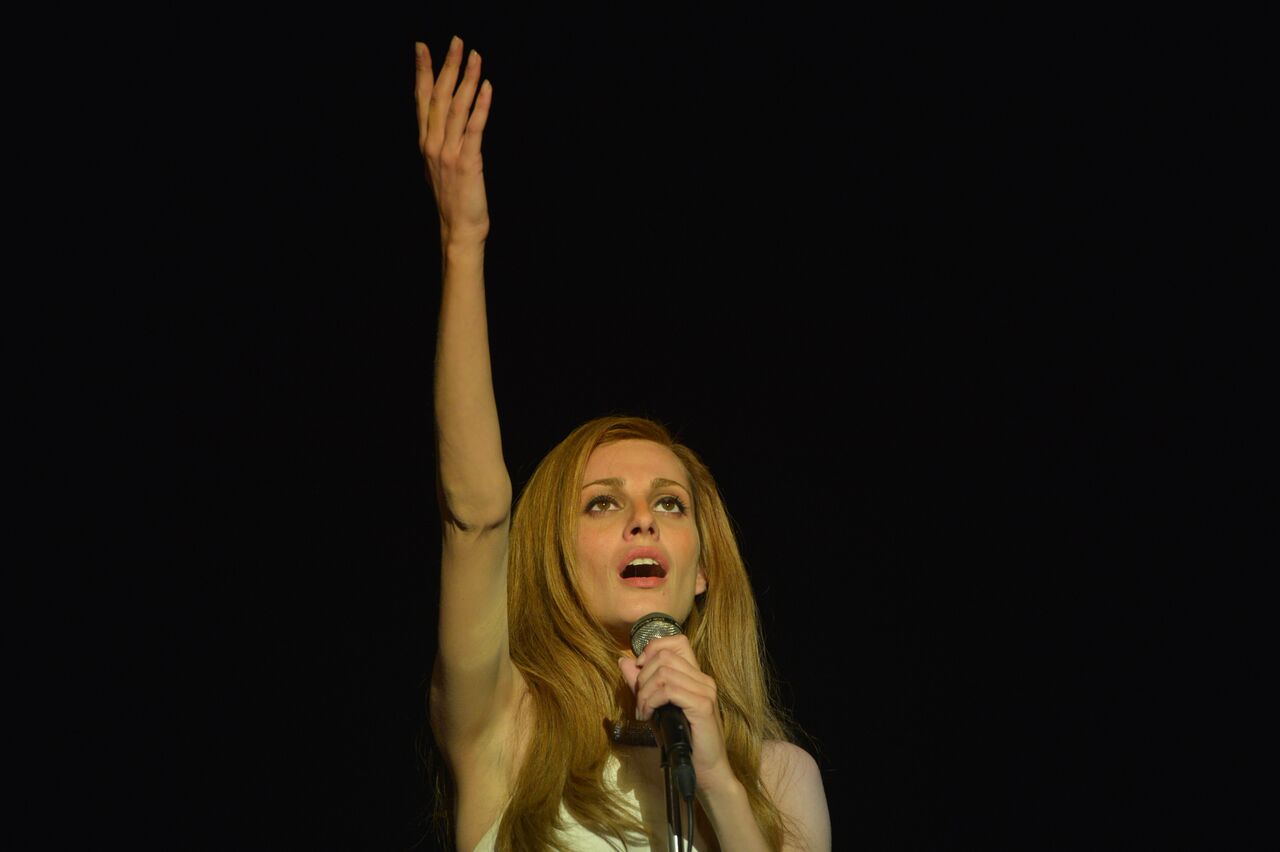 She was the favorite singer in France, having survived all trends. In 1965, she sang "Zorba's Dance" to the music of Theodorakis who had composed the soundtrack to the film "Zorba the Greek." Another success! At the end of 1966, her brother Bruno, who had taken the forename of his older brother Orlando, took charge of his sister's career along with Rosy their cousin who became her secretary.
In October 1966, the Italian division of RCA offered her the talented young writer-composer, Luigi Tenco. This tempestuous and confrontational man made a great impression on Dalida and their passion was born. RCA decided to present thieir singer at the San Remo Festival. Luigi was asked to write the song. However, Dalida and Luigi decided that they would both perform the song, "Ciao Amore," separately during the show. There was a lot of pressure on Luigi, Dalida was a star in Italy and Luigi Tenco an unknown. The couple took this occasion to announce to their close family members that they would be married in April. Unfortunately, the evening turned into a tragedy. Luigi Tenco, extremely distraught, under the effects of alcohol and tranquilizers, could not bare to see the prize go to other contenders. He berated the jury members and denounced the influence of money on the festival. Disgusted and misunderstood, he committed suicide in the room of his hotel. Dalida was frantic and shortly after attempted to take her own life with the aid of sleeping pills.
Always in search of herself, Dalida took trips to India to follow the teachings of a wise man. She returned to the top of the charts in 1970, with "Darladiladada." After meeting Léo Ferré during a TV program, she recorded "Avec le temps," which she made very popular. From that point on she would only record songs which had a poetic dimension; something that Bruno Coquatrix, owner of the Olympia, didn't believe in. Sensing his hesitation, Dalida decided to book the hall herself for three weeks at the end of 1971. Lucien Morissem was no longer there to support her after his suicide, so Dalida was doubtful as she went on stage. But, once again she prevailed….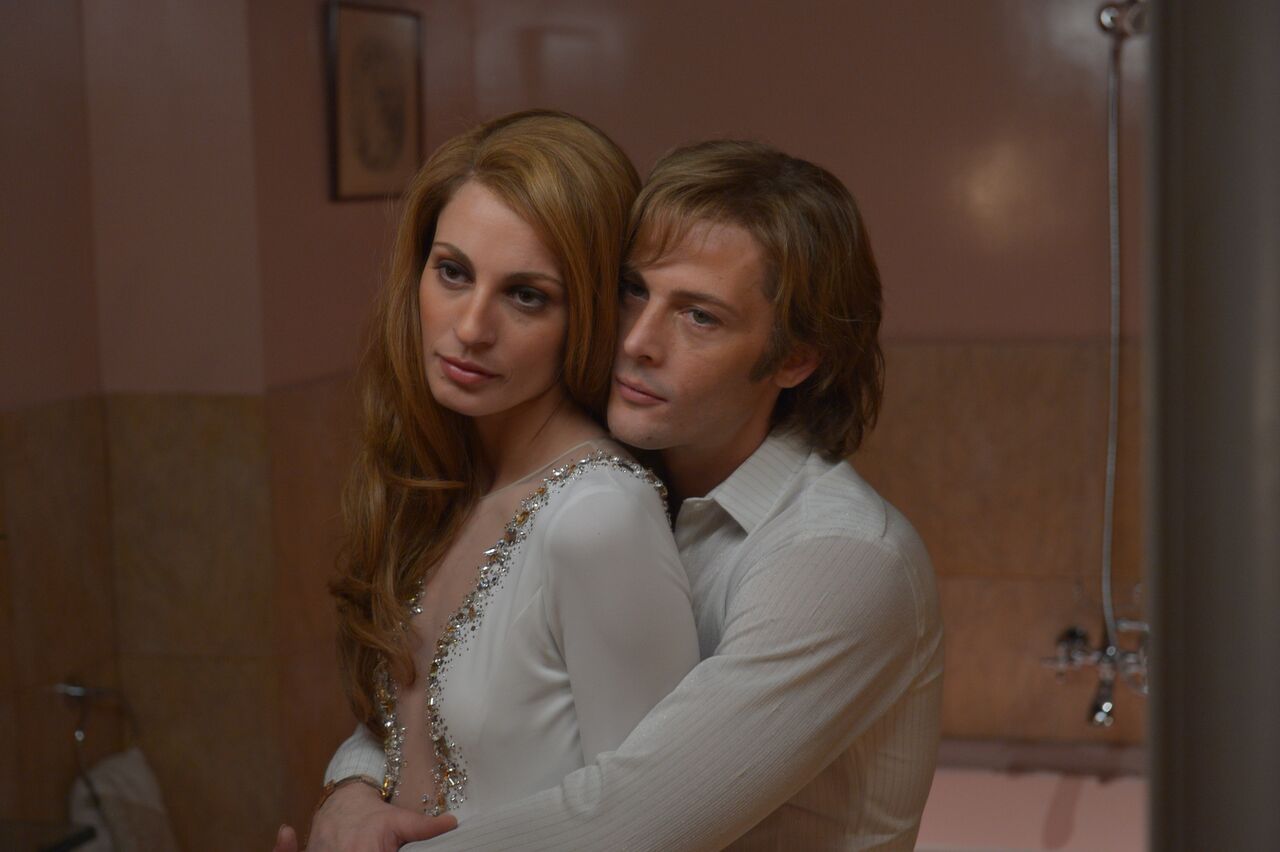 Still seeking the perfect love, Dalida continued having affairs going from one man to another including Alain Delon, her life-long friend, with whom she had a passionate relationship in the 1960s. They sang "Paroles Paroles" together in 1973, which went to number one in the charts in France, Europe and Japan. In the 1970s, she started a relationship with Richard Chanfray, better known as "Count of Saint-Germain," who is credited with giving her back a zest for life.
By the end of the year, she recorded "He Must Have Been 18." The track went to number one in nine countries, including Germany, where she sold 3½ million copies, having one success after another in different countries. And in November 1978, she took to the stage at Carnegie Hall. The crowd went wild. Dalida performed for the first time a song called "Lambeth Walk," with its1920s feel. The local press lapped it up. Dalida gloried in her American success.
When she returned to France, Dalida surfed the disco wave with ease, taking yet another trend in stride. In 1981, after a sad break-up with the Count of Saint-Germain, Dalida once again found herself alone. Not long after, Richard Chanfray committed suicide in Saint-Tropez in the south of France. Dalida was very affected by the death of her former companion. Feeling more alone than ever, the fragile singer, who had accomplished so much, finally ran out of fuel. She was exhausted. She felt more and more alone and sensed that, as her artistic life had grown, the woman inside had diminished.
Thinking that life had nothing else to offer her, she decided to go to sleep forever on the night of May 2nd, 1987. Her final message read: "Forgive me, life has become unbearable for me." Throughout her life, Dalida sold a record-breaking 170 million albums and recorded in five different languages. The film is heartbreaking with a terrific cast starring: Sveva Alviti, Riccardo Scamarcio, Jean-Paul Rouve and Nicolas Duvauchelle. I highly recommend it.
"Dalida" trailer