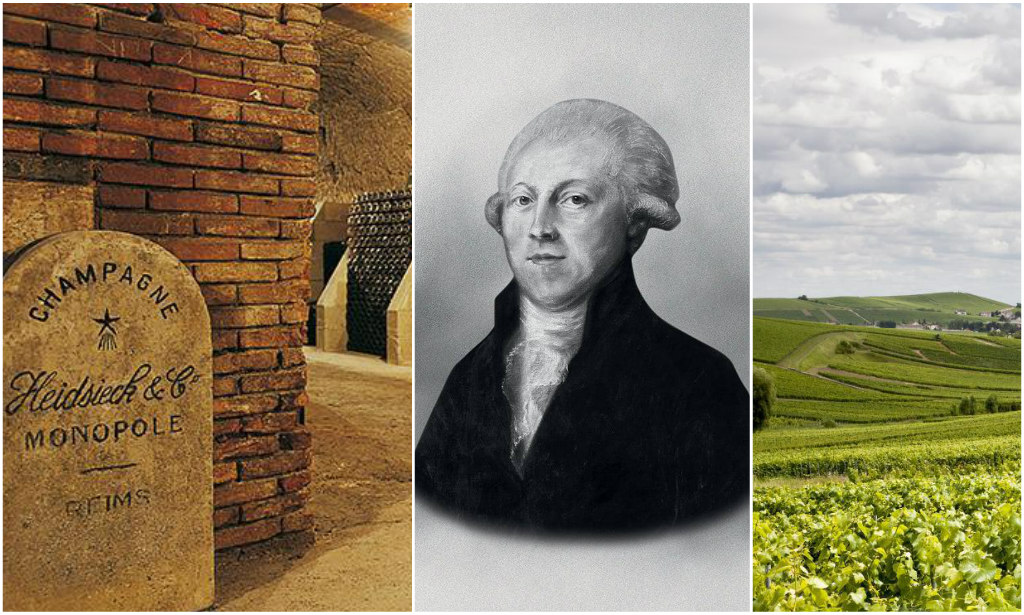 Florens-Louis Heidsieck
His Imperial Highness the Tsar was a great lover of champagne, and every year he had two trains full of Heidsieck Monopole sent from France. Florens-Louis Heidsieck began exporting his wines immediately.
Between 1885, the year of its centennial, and 1900, the House went through a boom period. It sold 952,000 bottles to Great Britain in 1884 and more than 400,000 bottles to Russia in 1912.
Heidsieck & CO Monopole was a leading brand at the turn of the 20th century. It was the official supplier to the King of Prussia and Emperor of Germany (1818), the English Court (1911), the Swedish Court and King Gustaf (1933), and to Tsar Nicolas II.
Heidsieck & CO Monopole offers renowned brut champagnes which vines are planted on calcareous soil. But perhaps for the ones who do not know the signification of "Brut," I will explain. A Brut is a dry sparkling wine from the Champagne region of northern East France. Champagne of any color can be brut, gold or Rosé. It is made from the classic Champagne Blend (typically Chardonnay, Pinot Noir and Pinot Meunier).
Here are 3 Different Brut monopole that you should know about.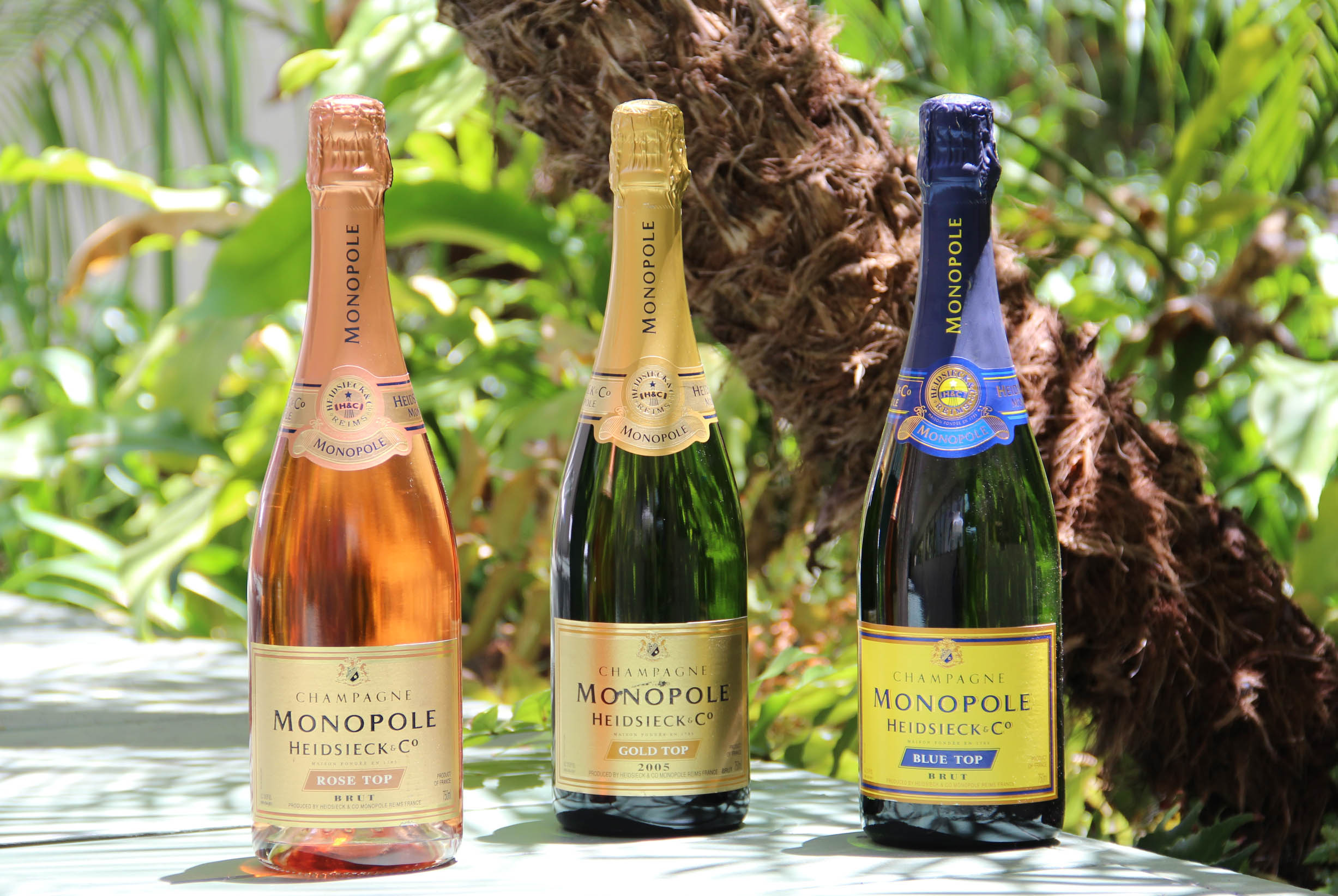 Gold Top Brut Champagne 2005
It has a beautiful yellow color. This is a well-rounded wine with aromas of clover honey and hazelnut. It eventually evolves into notes of dried fruit and brioche. The notes of pineapple and caramel are the grand finale. It is well-balanced and the evolution of the wine after five years in the cellar is enhanced by a solidly present and mellow acidity.
Its color is a pale straw yellow, with emerald accents. The Blue top is nicely structured.  The nose is strong and generous, slightly woody, characterized by an aromatic richness blending toasty and buttery aromas. It has an unreserved palate, crispy, full and fruity.
It is a bright, delicate pink. It offers a taste of mixed berries: raspberry, black currant, wild strawberry…
Soft and lively, it is a well-balanced wine between the strength of Pinot Noir and the elegance of Chardonnay.