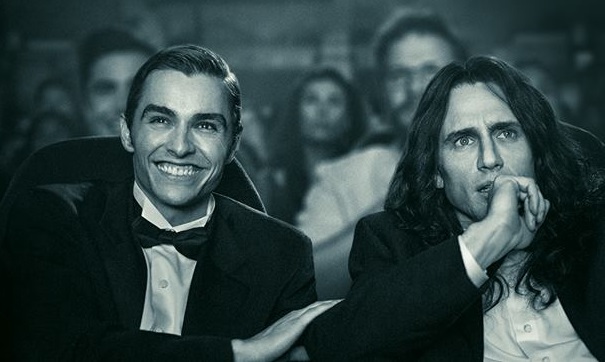 In the most LA-centric title of AFI FEST's Centerpiece Galas, Director-star James Franco pays homage to what many consider the worst movie ever made in the painfully funny biopic, "The Disaster Artist," an "Ed Wood" style behind-the-scenes look at the making of Tommy Wiseau's 2003 cult classic, "The Room."
Featuring an all-star comic roster that includes Dave Franco, Seth Rogen, Josh Hutcherson, Alison Brie and Ari Graynor, and written with humor and humanity by the screenwriting team of Scott Neustadter and Michael H. Weber ("(500) Days of Summer," "The Spectacular Now"), this winning and seriously funny cinematic love letter easily represents James Franco's best work to date as an actor and director. Boasting a wonderfully weird lead performance that will deservedly garner awards attention, and directed with a passion on par with that of the obsessive auteur upon whom the true story is based, "The Disaster Artist" not only lives up to expectations for fans of "The Room," it's also easily accessible for newcomers. From its unintentionally funny source material which serves as an endless source of comedy, to the story's underdog and bromance elements that provide the film's surprisingly sturdy emotional core, regardless of your familiarity with the 2003 classic, "The Disaster Artist" still ranks among the funniest films of the fall season and quite possibly the entire year.
Chronicling the unlikely and at times tumultuous friendship between actors Greg Sestero and Tommy Wiseau, and how that friendship generated one of the indisputably worst films ever made, "The Disaster Artist" begins in San Francisco in the late 90s, where Greg (Dave Franco), a fledgling model and actor, signs up for an acting class to elevate his inferior thespian skills. There, Greg witnesses a strange classmate named Tommy Wiseau (James Franco) perform one of the most fearlessly foolish renditions of Marlon Brando's "Stella!" monologue from "A Streetcar Named Desire" ever executed. Right then and there, hoping that this foreign-looking and indeterminately aged man's courage will rub off on him, Greg asks Tommy to be his scene partner, and the pair quickly become fast friends.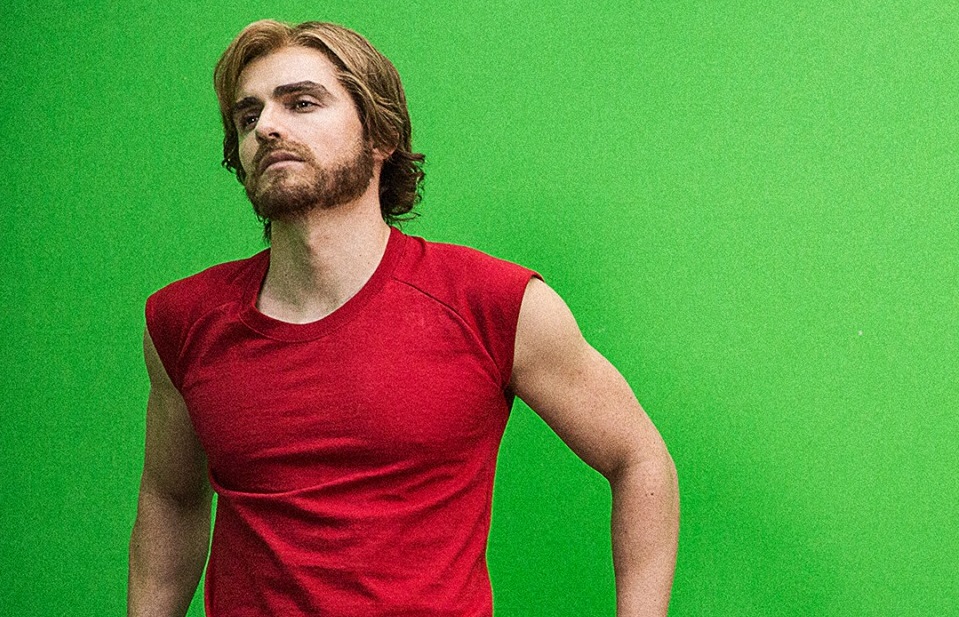 Despite the many mysteries that constitute Tommy Wiseau – How old is he? Where does his money come from? How can he be from New Orleans when he sounds vaguely Eastern European? – when he offers his "baby face" scene partner a room in his Hollywood apartment, Greg jumps at the opportunity, and the pair head south to take over the town. But while Greg secures an agent (Sharon Stone) and a gorgeous girlfriend (Alison Brie) in short order, he struggles in his acting pursuits, though it's Tommy who experiences the cruelest rejections. Unhappy with casting directors suggesting that he try out for "malevolent" roles instead of romantic leads, Tommy decides to forge his own path by creating a "Tennessee Williams-level drama" as a starring vehicle for himself and Greg. From there, the film dives headlong into the turbulent production of the indescribably bad yet endlessly entertaining motion picture otherwise known as "The Room."
It is fitting that someone of Franco's uncompromising artistic reputation would be inspired enough by Wiseau's equally obsessive vision to take on this subject as both actor and filmmaker. Until now, Franco's forays into filmmaking have largely been of the passion project variety, with commercially limited literary adaptations comprising the bulk of his output, but this film marks an undeniable creative and commercial leap forward, and his personal connection to his character is deeply felt both in front of and behind the camera.
And while Franco's contributions as actor and director help elevate "The Disaster Artist" to instant classic status, the film is only able to reach those hilarious and heartfelt heights thanks to the knockout script by Scott Neustadter and Michael H. Weber. It's tricky enough having to satisfy fans by incorporating all the notable elements from the original while still making it enjoyable to novices; the fact that the screenwriters accomplish this within the framework of a bromance and an uplifting underdog story is impressive indeed. Also impressive is the production's meticulous attention to detail, both in its late 90s-early 2000s setting as well as in its uncanny recreation of the so-bad-it's-good original film, what with its poor lighting, careless blocking and laughably obvious green screen shots.

Franco has earned praises over the years for his comedic and dramatic work, most notably in "Pineapple Express," "Spring Breakers," and "127 Hours," and while he has believably inhabited his characters in the past, his performance as the enigmatic Tommy Wiseau is not only his best and most enjoyable performance yet, it's also his most fully realized. So easily could his portrayal of Wiseau have slid into caricature, but no matter how silly his character behaves, or how misguided his intentions are, Franco plays him with such earnestness that he comes across as utterly endearing from start to finish. Rather than a mean-spirited takedown, it's an affectionate tribute.
Similarly, even though the co-lead role of Greg Sestero isn't on the same difficulty level as that of Tommy Wiseau, Franco's younger brother Dave also excels as the starry-eyed actor who follows his unreasonably confident mentor into the artistic abyss. Seth Rogen earns a fair amount of laughs himself as the film production's script supervisor and sole voice of reason, while Josh Hutcherson and Ari Graynor gleefully portray two of the more memorable characters from "The Room," Denny and Lisa.
"The Disaster Artist" is a fall-down funny and unexpectedly poignant salute to the best worst movie ever made.
By Lucas Mirabella
Running Time: 100 minutes
Rated R for language throughout and some sexuality/nudity.