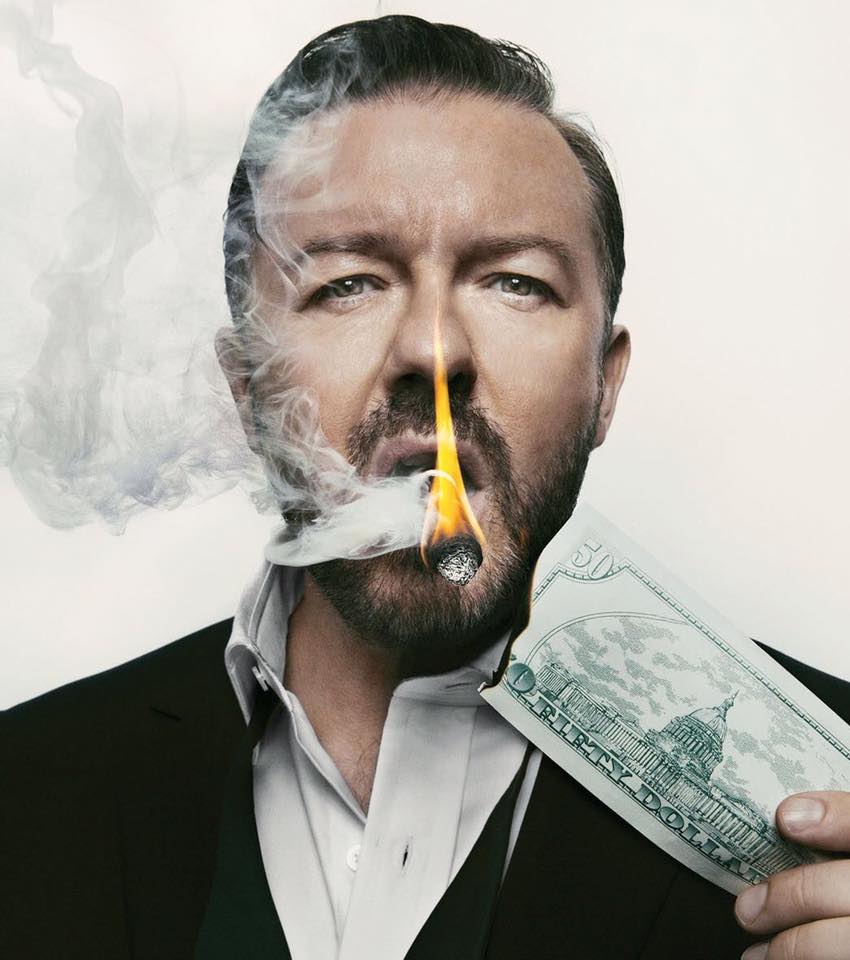 SiriusXM has announced that award-winning comedian and actor Ricky Gervais will launch a new show exclusively on SiriusXM. Broadcast from London, New York, and other destinations from around the world, "Ricky Gervais Is Deadly Sirius" will premiere on October 24 at 11:00 a.m. ET. The one-hour show will air weekly on Comedy Greats channel 94.
"Ricky Gervais Is Deadly Sirius" will air Tuesdays at 11:00 a.m. ET on SiriusXM Comedy Greats channel 94, and will then re-air the same day at 5:00 p.m. ET on Raw Dog channel 99.
"I started out in radio, and SiriusXM made me an offer to return that I couldn't refuse," Gervais said. "With 32 million subscribers, editorial control, my own playlist and absolute freedom of speech, it's the perfect platform for me, and hopefully the listener too."
"We're ecstatic that he's bringing those many talents to SiriusXM, where he'll tackle some of life's big mysteries, while he charms and enlightens our more than 32 million subscribers nationwide." said Scott Greenstein, President and Chief Content Officer, SiriusXM.
His fans can now get a weekly dose of Ricky on Comedy Greats channel 94, as well as via SiriusXM On Demand, through the SiriusXM app on smartphones and other connected devices, as well as online www.siriusxm.com/player.