Fall is here, which means it's pumpkin spice season. Check out what Good CO-OP has come out with to celebrate!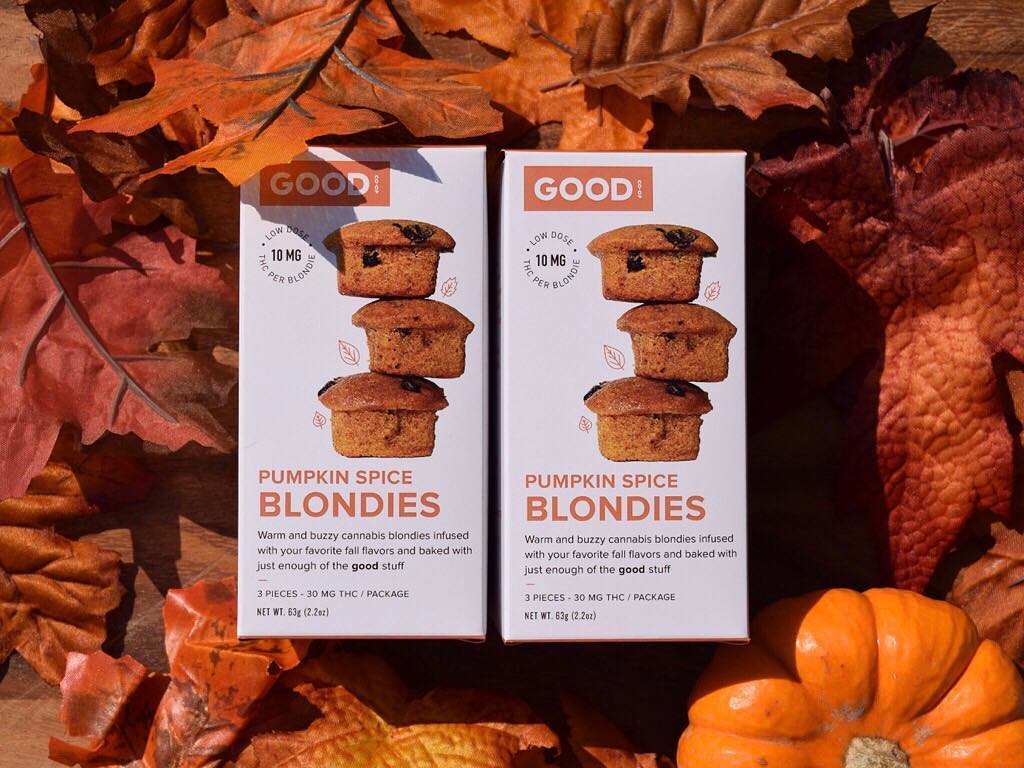 GOOD CO–OP, an Oakland based cannabis company, just launched their new product: the Pumpkin Spice Blondie… edibles.
They will be available exclusively on the Eaze platform. Eaze, is an on-demand marketplace which offers safe, professional access to legal marijuana with unparalleled choice and convenience.
"I wanted to incorporate the warmth and nostalgia of Autumn into a delicious low dose edible," said Cervantes. "As a baked good, we felt we could one-up the iconic seasonal latte by incorporating organic pumpkin and our own proprietary spice blend, which complement the herbal notes of the cannabis."
The Pumpkin Spice Blondie furthers GOOD CO-OP's mission as a brand to provide modern cannabis consumers with delicious, high quality edibles. Each flavorful treat contains a pleasantly intoxicating micro-dose of cannabis (10mg of THC/serving) and is guaranteed to get consumers in the autumn mood faster than a trip to the pumpkin patch.
Eaze customers across California will be able to purchase a box of three (3) Pumpkin Spice Blondies, retailed at $15.00 to be delivered in 20 minutes on average, beginning October 18th and available through November.
GOOD CO-OP is a food focused cannabis brand.
To get a tasting of their edibles click here
Happy national pumpkin day!