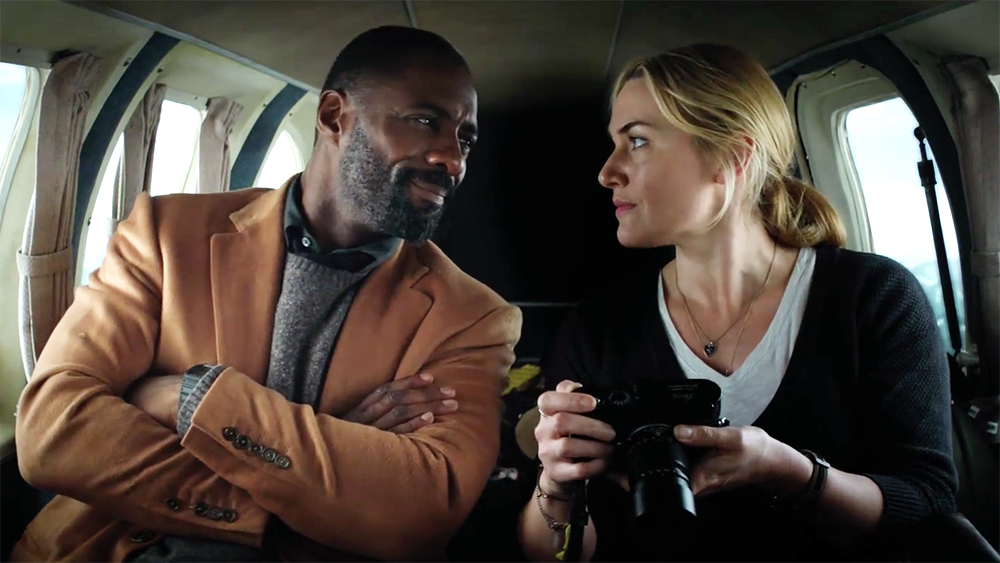 When their charter flight crashes in the Utah mountains, two strangers' struggle for survival turns romantic in "The Mountain Between Us," a solidly acted but awfully predictable adventure romance starring Kate Winslet and Idris Elba.
Based on the book by Charles Martin and adapted for the screen by Chris Weitz ("Rogue One," "Cinderella") and J. Mills Goodloe ("The Age of Adaline"), this competently crafted love story from Israeli filmmaker Hany Abu-Assad ("Paradise Now") largely stands out as an acting showcase for two celebrated British thespians. A throwback to the kinds of classical romances that are a dying breed in today's movie marketplace, "The Mountain Between Us" is elevated by superlative acting, breathtaking scenery and some thrillingly shot action sequences, but there's no denying this mountain-set melodrama too often crosses over into sentimental terrain. Still, most middlebrow audiences will welcome the mixture of survival thrills and steamy romance that this production has to offer.
"The Mountain Between Us" centers around Alex Martin (Kate Winslet), a photojournalist heading home to New York for her wedding, and Ben Bass (Idris Elba), a British neurosurgeon also heading to New York to perform life-saving surgery on a patient. When a storm leaves the strangers grounded in Idaho, they decide to charter a plane to Denver in hopes of catching the red-eye back East.
After the travel companions take off into uncertain conditions in a two-seater plane with a seasoned pilot (Beau Bridges) and his trusty canine, the pilot suffers a fatal stroke, resulting in a crash landing in the desolate mountains of northeastern Utah. With diminishing supplies, limited protection from the harsh conditions and an injury to Alex, the ill-fated survivors camp out at the crash site as they face their grim reality. When their hopes of being rescued run out, the pair decides to abandon camp in search of civilization. Along the way, their life-or-death experience creates an unbreakable bond that soon grows romantic.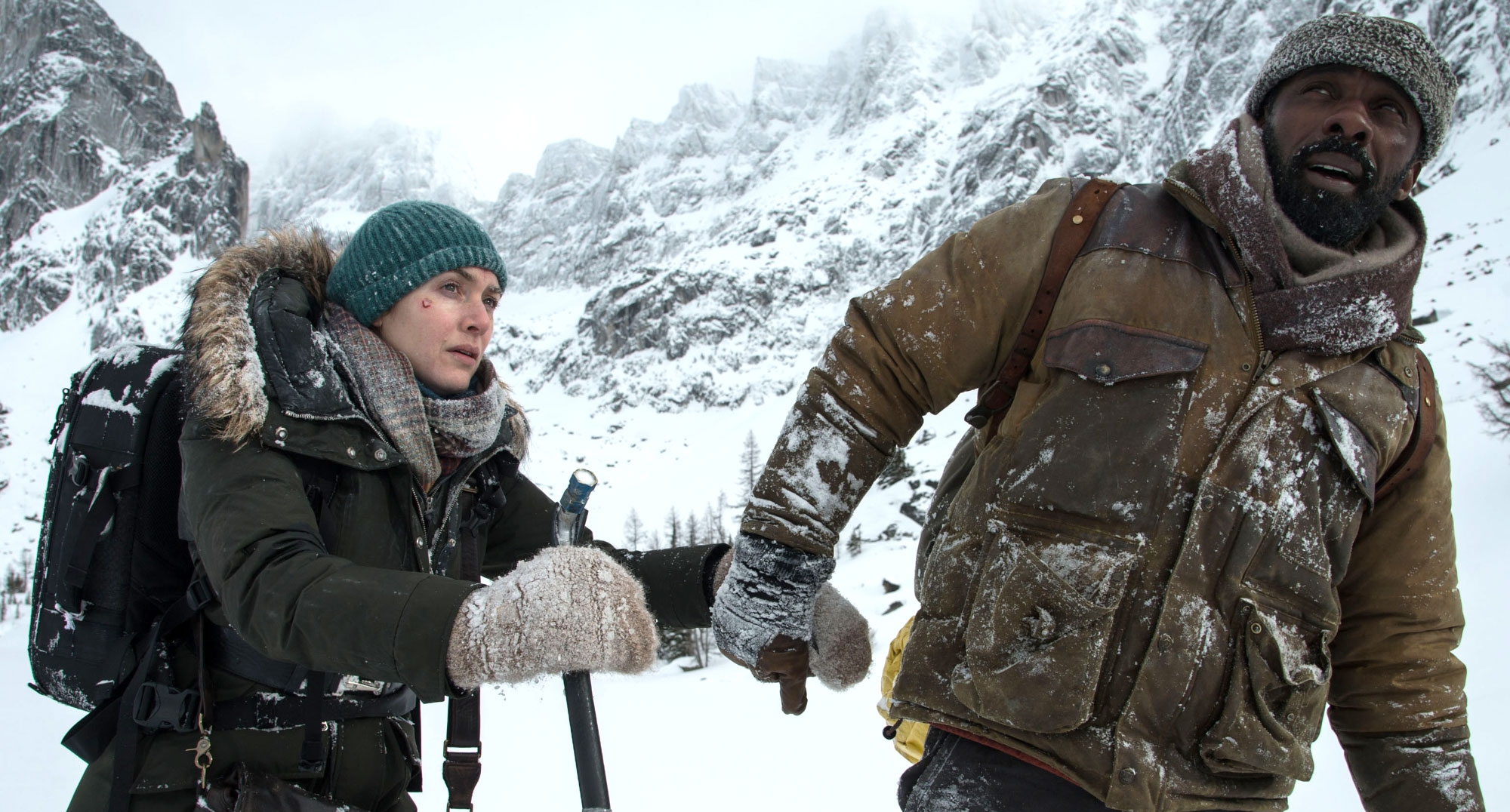 Despite the familiarity of the setup, the undercooked characters, and the general predictableness of the adventure, the screenplay by Christ Weitz and J. Mills Goodloe still succeeds in injecting some adrenaline into the proceedings. The single-take plane crash certainly stands out as a gripping sequence, thanks in no small part to the inventive camerawork of Mandy Walker ("Hidden Figures"), as does Alex's chilling encounter with a puma, and Ben's slippery solo search for help. But while director Hany Abu-Assad does relate this survival tale with assuredness, the cloying nature of the predictable romance inevitably takes its toll, leaving this viewer ultimately underwhelmed.
Abu-Assad's facility for bringing the best out of his actors is most evident in the performance of Idris Elba, who adds dimensions to an otherwise unmemorable character and on the whole excels in his first role as romantic lead. As injured photojournalist Alex Martin, Kate Winslet plays a character who mostly alternates between feelings of desperation and desire, but Winslet handles the assignment with predictable ease and manages to squeeze in some subtler shades along the way. Supporting actors are few and far between here, though Beau Bridges is reliable as ever as the stroke suffering pilot, as is Dermot Mulroney as Alex's callous fiancé.
A mountain-set survival romance short on originality, "The Mountain Between Us" never quite reaches the emotional peaks to which it aspires.
By Lucas Mirabella
Running Time: 104 minutes
Rated PG-13 for a scene of sexuality, peril, injury images, and brief strong language.