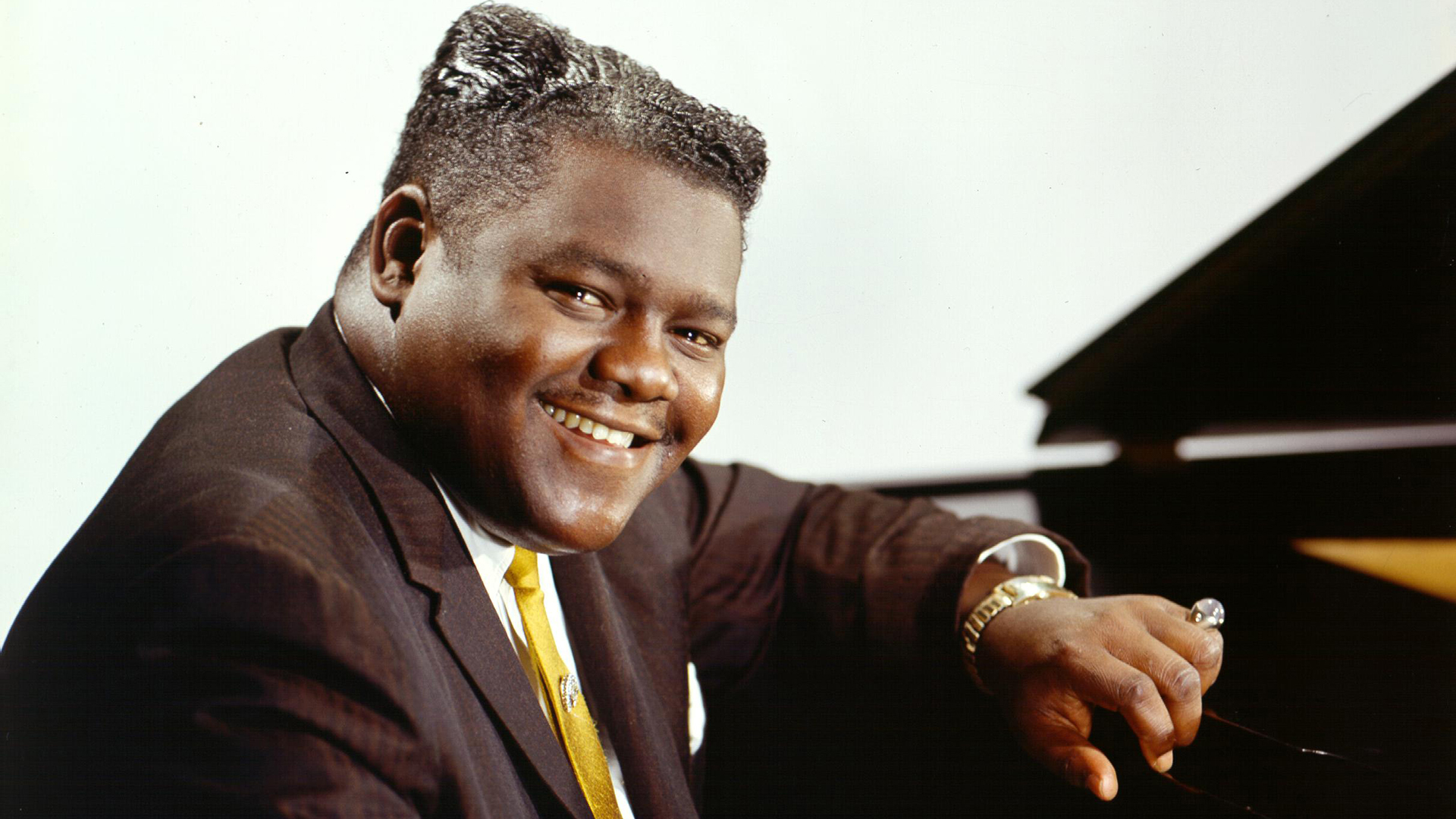 Legendary musician and one of the first inductees into the Rock and Roll Hall of Fame, "Fats" Domino has passed away at the age of 89.
According to reports, the singer-songwriter died on Tuesday morning peacefully at his home surrounded by family.
Known as one of the inventors of rock 'n' roll, Domino paved the way for musicians such as Chuck Berry and Little Richard.
Hailing from New Orleans, "Fats" Domino released rock and roll-rhythm and blues hit after hit with producer Dave Bartholemew in the 1950s, starting with "The Fat Man." Domino became known for his piano style.
Other hits and chart-toppers included "Ain't That A Shame," "Blueberry Hill," "My Blue Heaven, "Whole Lotta Loving," "I'm Ready, "I Want to Walk You Home," "I'm Walking" and many more.
PBS' American Masters aired the film "Fats Domino and The Birth of Rock 'n' Roll" in 2016.
He gave his last public performance in 2007 at Tipitina's.
Neil Portnow, President of the Recording Academy said in a statement, "Our Recording Academy™ family is deeply saddened to hear of the passing of rock and roll visionary Fats Domino. In a career spanning more than five decades, Domino charmed audiences with his smooth vocals, boogie-woogie piano style, and unwavering humility. He is widely recognized for influencing artists across all genres, having a number of his hits covered by music industry giants, including John Lennon, Cheap Trick, and Led Zeppelin. In 1987, Domino received a Lifetime Achievement Award from the Recording Academy, our formal salute to his remarkable contributions to rock history. He will be greatly missed, but remembered for paving the way for rock and roll. Our condolences go out to Domino's family, friends, and collaborators during this difficult time."


Listen to Fats Domino's greatest hits…