Christina Aguilera will pay tribute to Whitney Houston and music from the successful film-turned-pop culture phenomenon, "The Bodyguard," at the "2017 American Music Awards."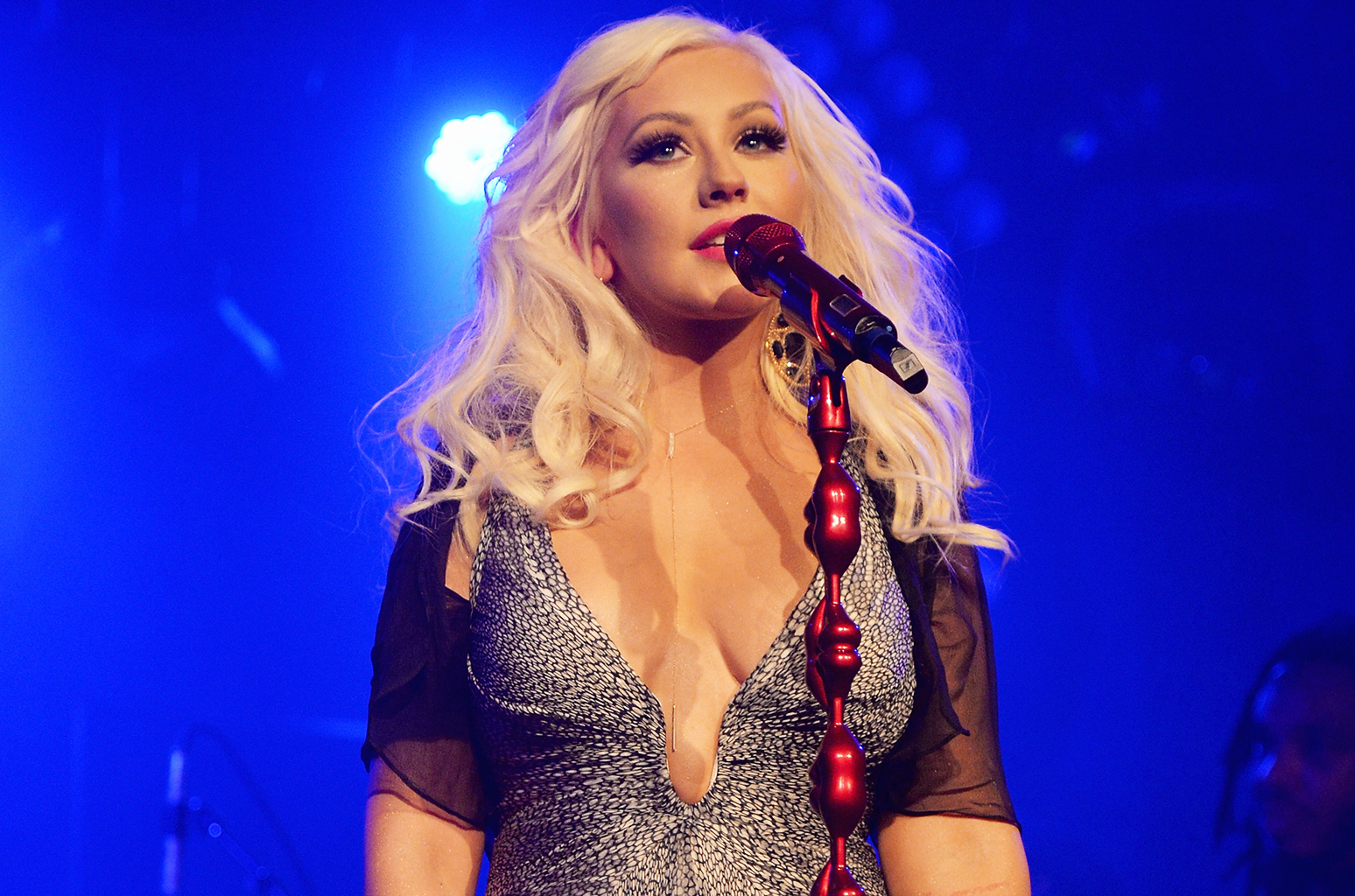 The "2017 American Music Awards," the world's largest fan-voted awards show where music enthusiasts watch their favorite artists and pop culture icons come together to honor idols, newcomers and record breakers in the contemporary music scene, will celebrate 45 years of music live from the Microsoft Theater in Los Angeles on Sunday, November 19, at 8:00 p.m. EST on ABC.
Aguilera's tribute, which will feature memorable tracks from "The Bodyguard: Original Soundtrack Album," comes on the eve of the 25th anniversary of the film, which was released on November 25, 1992, and starred one of Aguilera's all-time favorite artists, the late Whitney Houston. Houston won 22 American Music Awards, including eight in a single year, making her the most awarded female vocalist of all time.
A fan favorite and true pop icon, Aguilera has treated fans to an array of American Music Awards performances throughout the years including her first AMA performance in 2000 with the hit singles "What a Girl Wants" and "I Turn to You," her knockout medley of "Ain't No Other Man," "Beautiful," "Dirrty," "Genie In a Bottle" and "Keeps Gettin' Better" in 2008, as well as her most recent performance of the moving piano ballad "Say Something" with A Great Big World in 2013. Viola Davis will be on hand to introduce Aguilera for this unforgettable homage.
"Whitney herself stated in 2001 that Christina Aguilera sang the best version of her song 'Run To You,'" said the Estate of Whitney E. Houston. "It is with great appreciation and honor that she is returning to participate on the American Music Awards for a special tribute honoring the 25th anniversary of 'The Bodyguard.' Whitney said that Christina is, without a doubt, one of the best voices she enjoyed in this generation of music. From the Estate of Whitney E. Houston, we thank you with great joy!"
"I am honored and humbled to be asked to participate in such a special tribute of a timeless soundtrack that has been a huge inspiration not only in my own personal life and career but to countless aspiring singers – touching music lovers worldwide and influencing the history of music itself," said Christina Aguilera. "To be honoring THE one and only Whitney Houston is a blessing, and I am grateful to celebrate the spirit of her songs and legend that lives on. I feel eternally fortunate to have personally met her on and off the stage. My deep appreciation for her kindness to me while coming up in the business – her graciousness, generosity, humanity and beauty – lived up to everything I could have hoped for in meeting my idol and will forever be cherished in my memory of her."