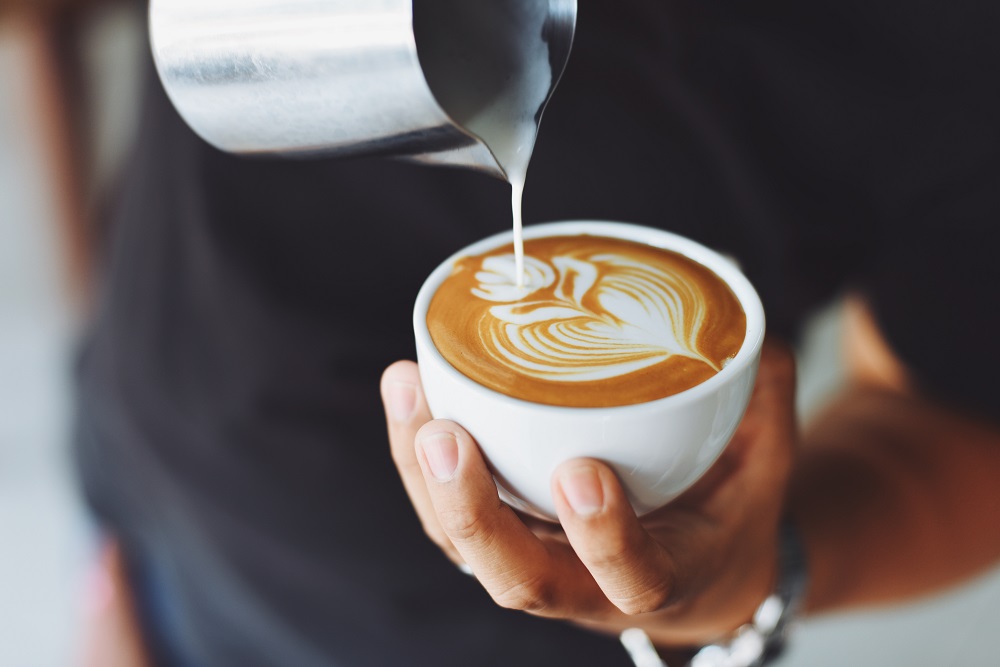 Isn't every day National Coffee Day? Or, should we say… National Coffee Morning! Every season, we feature new blends and flavors that will spice up your day. On this caffeinated holiday, we're placing the spotlight on California based coffee brands! Take a sip…
BLUE BOTTLE COFFEE
Blue Bottle has quite the rich history, dating back to the 17th century when Franz George Kolshitsky opened Central Europe's first-ever coffee house (The Blue Bottle), bringing coffee to Vienna. Centuries later, a freelance musician and coffee lunatic decided to pay tribute to the memore of Kolshitsky's fresh coffee. His vow: "I will only sell coffee less than 48 hours out of the roaster to my guests, so they may enjoy coffee at peak flavor. I will only use the finest, most delicious, and responsibly sourced beans." And so Blue Bottle began in Oakland California in the early 2,000s.
Their whole bean coffee blends are unique and delish; from Bella Donovan (red berries, milk chocolate, caramel) to their fruity and creamy Three Africas. Try their Voyager Pack to get a taste of everything.
ROSE PARK ROASTERS
From the heart of Long Beach, this relatively new (2009) coffee company. They value the art of making coffee at home. RPR believes that improvised brewing equipment, lack of formal barista training, and less than ideal water composition can not diminish the quintessential coffee experience of daily ritual. If you live in the neighborhood, they have bicycle delivery!
With wonderful fruit notes, try their Ecquador La Papaya (matcha, elderflower, orange blossom), El Salvador El Mango (apricaot, black tea, molasses) or, if you like decaf: Decaf Colombia (nutmeg, green apple, brown sugar). 8 blends to choose from!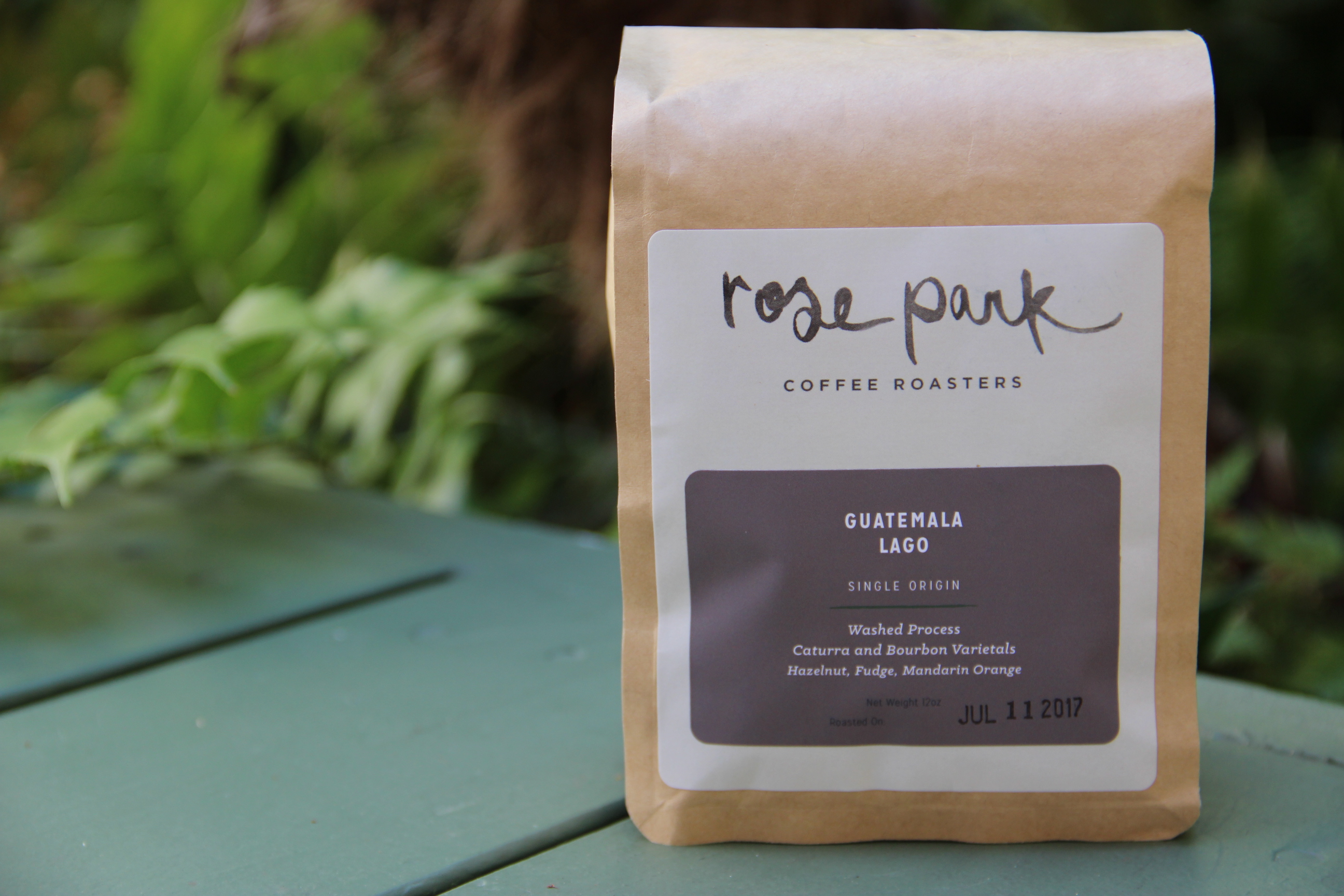 LA MILL COFFEE
It's all in the family when it comes to LA MILL. Craig Min was hooked on coffee at age 12. Min's father started the family coffee business in 1991. While the rest of his friends were learning to drive, Min was in the stockroom organizing inventory and sitting in on meetings with vendors, learning everything he could about the business of coffee. Min took the reigns to the company in 1998 and rechristened it LAMILL Coffee. He also started Sungarden Tea, one of the largest specialty tea importers on the west coast.
Try their single origin or their delish blends, from Velvet Blend to Black Onyx and Bliss Espresso! Visit LA MILL in the heart of Silverlake here in Los Angeles or at LAX.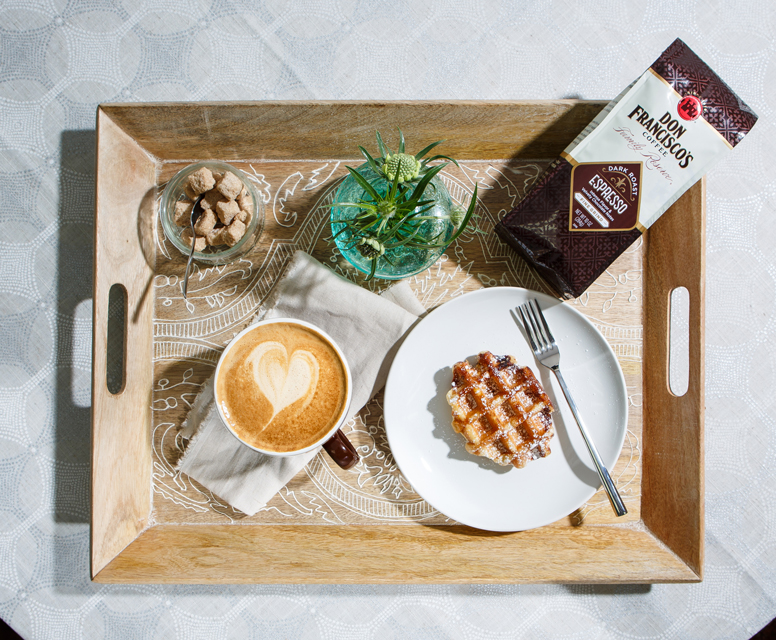 DON FRANCISCO'S & GAVINA COFFEE
A classic legend in the coffee industry, Don Francisco's Coffee began with José María and Ramón Gaviña when they planted the hillsides of their farm Hacienda Buenos Aires with coffee seedlings. That was 143 years ago. In 1962, Don Francisco Gaviña, who was raised on the farm, moved to the United States. His wife and children joined him shortly after in 1963, first in Miami then Los Angeles. And, of course… GAVINA coffee also came from Jose and Ramon's farm. From the water to the roasting and the equipment, DF has a specific way of making their special coffee. Now you can visit Don Francisco's Coffee Casa Cubana in Downtown Los Angeles, which opened this summer.
You can get their coffee in a bag, can, single serve and more.
Here are a few recipes from Don Francisco's to celebrate coffee everyday:
Espresso
Start with whole bean, espresso roast coffee (e.g. Family Reserve Espresso Roast, 10 oz bag).
Using a properly calibrated espresso grinder (Operational Training), "pull" one or two measures of finely ground coffee into the portafilter. Filled to just below the metal line of the filter, this should be about 14 grams of coffee.
This extra cleaning/wiping of the portafilter lip is extremely important, as it is pressed into the undercup gasket when locked into group head. Espresso will begin to leak from the group head (either burning you in the process, or at the very least making a mess), as this build-up of coffee on the gasket damages the seal.
Place portafilter in machine group head and lock into place.
Using the controls, brew 1.5 fluid oz of espresso.
A proper shot of espresso should take approximately 20-25 seconds from the moment coffee begins dispensing from the portafilter.
If brewed correctly, it should flow out of the portafilter with the viscosity of warm honey, flax colored, and with and occasional "gurgle" in the flow.
The final result should have a thick layer of golden crema floating on top.
Caffè Latte
A serving of espresso with steamed milk topped with a small amount of velvety foam.
1.5 fluid oz of espresso
Steamed milk
A little foam
Brew espresso directly into cup. Pour the steamed milk into cup, allowing just a little foam to pour over at the end.
Cappuccino
A serving of espresso with equal parts of steamed milk and foam.
1.5 fluid oz of espresso
Equal parts steamed milk and foam
Pour milk and foam into cup, allowing plenty of foam to pour over. Then, pour espresso shot into center of this layer of foam. You should have a nice, white layer of foam with the espresso coloring in the center.