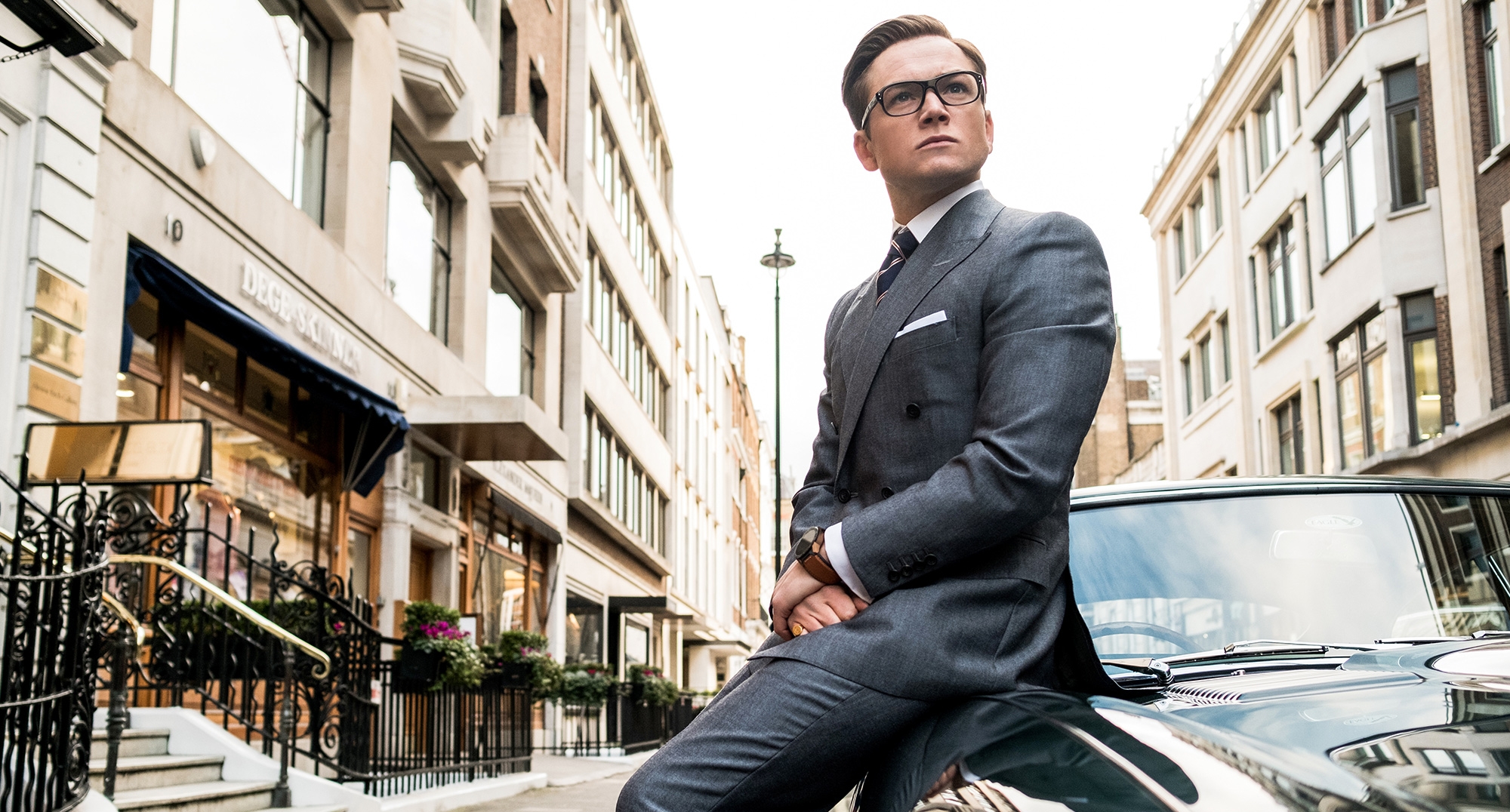 After taking the box office by storm in 2015 with "Kingsman: The Secret Service," a comically hyper-violent spin on the spy genre, British filmmaker Matthew Vaughn returns with another serving of mayhem-infused spy hijinks in "Kingsman: The Golden Circle," a star-studded, if less effective, sequel starring Taron Egerton, Mark Strong, Channing Tatum, Julianne Moore, Halle Berry, Jeff Bridges, Pedro Pascal, and Colin Firth.
Reteaming with frequent writing partner Jane Goldman, director and co-writer Matthew Vaughn continues the "Kingsman" saga with the same degree of comical madness that made the original a global juggernaut; and while there are some action set pieces that rival the first installment, "The Golden Circle" can't help but feel like "more of the same." Expanding the storyline to the United States and beyond, the script hits many of the same beats of the original, but also introduces some truly colorful characters along the way, most notably Julianne Moore as a Martha Stewart-esque drug kingpin. Still, fans of the first installment will continue to be dazzled by this lethally funny genre hybrid. And when you factor in the explosive action, the inventive camerawork, and the embarrassingly rich ensemble cast, it's fairly easy to be won over by "The Golden Circle" even if it travels down a fairly familiar path.
Picking up where the "The Secret Service" left off, Eggsy Unwin (Taron Egerton), aka Agent Galahad, is now a legitimate Kingsman member, having earned his stripes by disposing of billionaire supervillian Richmond Valentine (Samuel L. Jackson) in the previous film. Settled into an unlikely relationship with Swedish Princess Tilde (Hanna Alström), Eggsy's life as a Kingsman is soaring upwards – that is, until a surprise attack leaves the agency in tatters, with Eggsy and Merlin (Mark Strong) the only survivors.
Eggsy and Merlin's investigation into the attack leads them to Poppy Adams (Julianne Moore), a cheerfully ruthless drug kingpin and leader of the nefarious Golden Circle who operates her drug oasis, dubbed Poppyland, in Southeast Asia. Bitter over her inability to operate legally in the States, Poppy decides to use her popular product to wage a deadly attack against its users, stateside and abroad.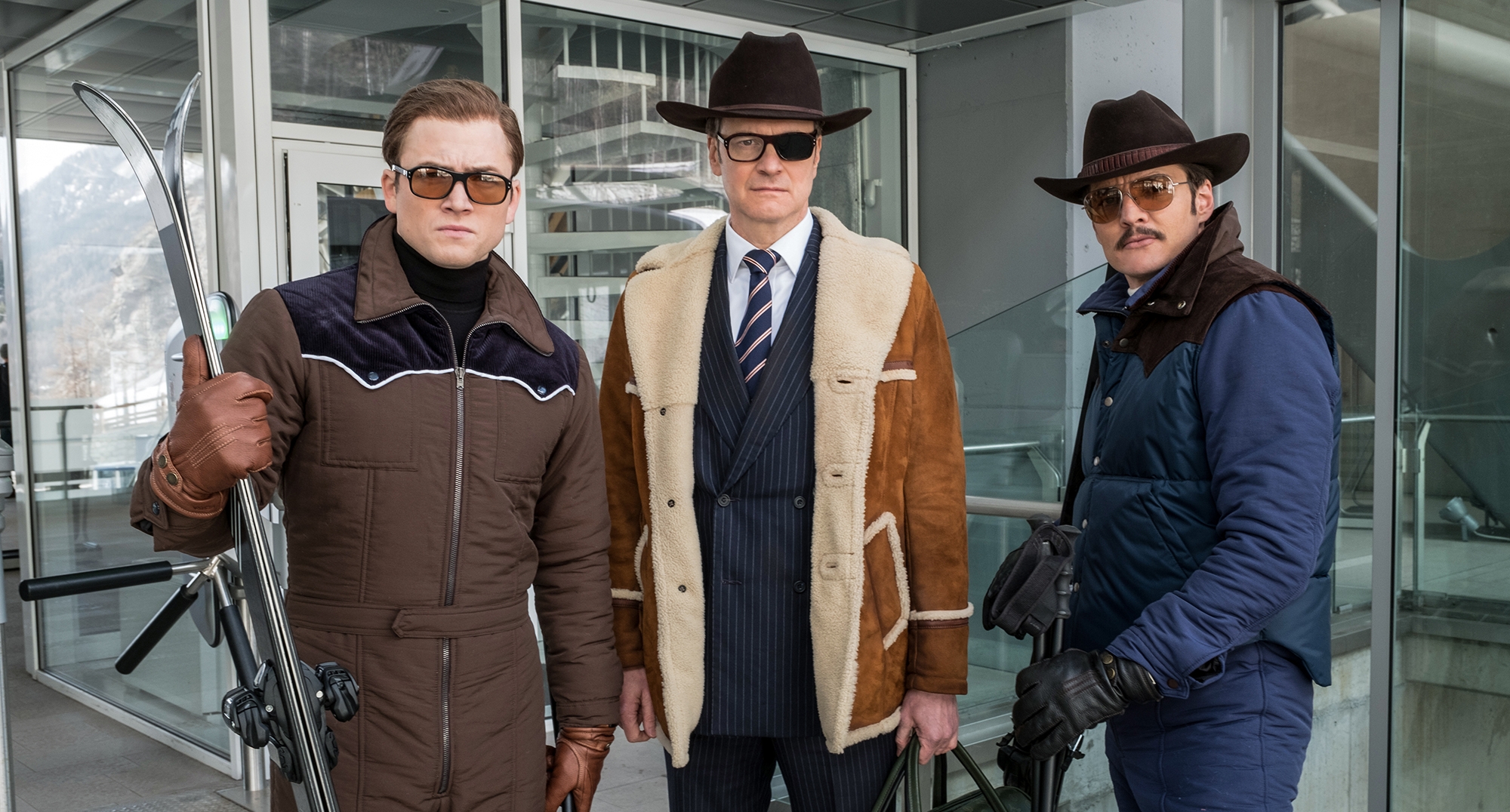 Following the Kingsmen's "Doomsday Protocol," Eggsy and Merlin travel to Kentucky, where they team with the Statesman, an American spy agency every bit as formidable as the Kingsmen. A wildly successful bourbon business that used its immense wealth to fund a powerful spy organization, the Statesman's chief operatives include leader Champagne (Jeff Bridges), danger-prone Tequila (Channing Tatum), tech nerd Ginger Ale (Halle Berry), and cowboy Whiskey (Pedro Pascal). Together, they must neutralize the sociopathic Poppy before the deadly effects of her silent attack kick in.
Much like he did with the original, director Matthew Vaughn offers a refreshing take on the spy genre, combining madcap humor and surreal action to create something uniquely his own, even if his and Jane Goldman's screenplay follows the blueprint perhaps a little too closely. You know you're in for a wild ride with a "Kingsman" film, and the adrenalized tone is intensified by Eddie Hamilton's swift editing, George Richmond's dynamic cinematography, and Henry Jackman and Matthew Margeson's energetic score. And while the final showdown at Poppyland doesn't quite have the pop of the original's exploding heads finale, "The Golden Circle" still delivers one hell of a climax in its own right. An Italian Alps-set action sequence involving a spinning gondola barreling down a mountain also earns some points for originality.
Returning to the role that launched his career, Taron Egerton easily slides back into his bespoke suit as budding spy Eggsy Unwin, effortlessly carrying the film with his crude charm and action skills. Other returning cast members deserving of a shout-out include Mark Strong as the fussy, tech-savvy Merlin, Hanna Alström as the oversexed Swedish Princess, and, despite meeting his maker in the last outing, Colin Firth as Harry Hart, Eggsy's deadly and debonair mentor. And while some of the new big names to the cast have more prominent roles than others – Halle Berry's Ginger Ale and Jeff Bridges' Champagne fall short of memorable – those that really stand out include Pedro Pascal as the lasso-swinging Statesman agent Whiskey, and Julianne Moore as sociopathic villainess Poppy Adams.
A solid sequel sure to satisfy fans of the original, "Kingsman: The Golden Circle" is every bit as bonkers as its predecessor.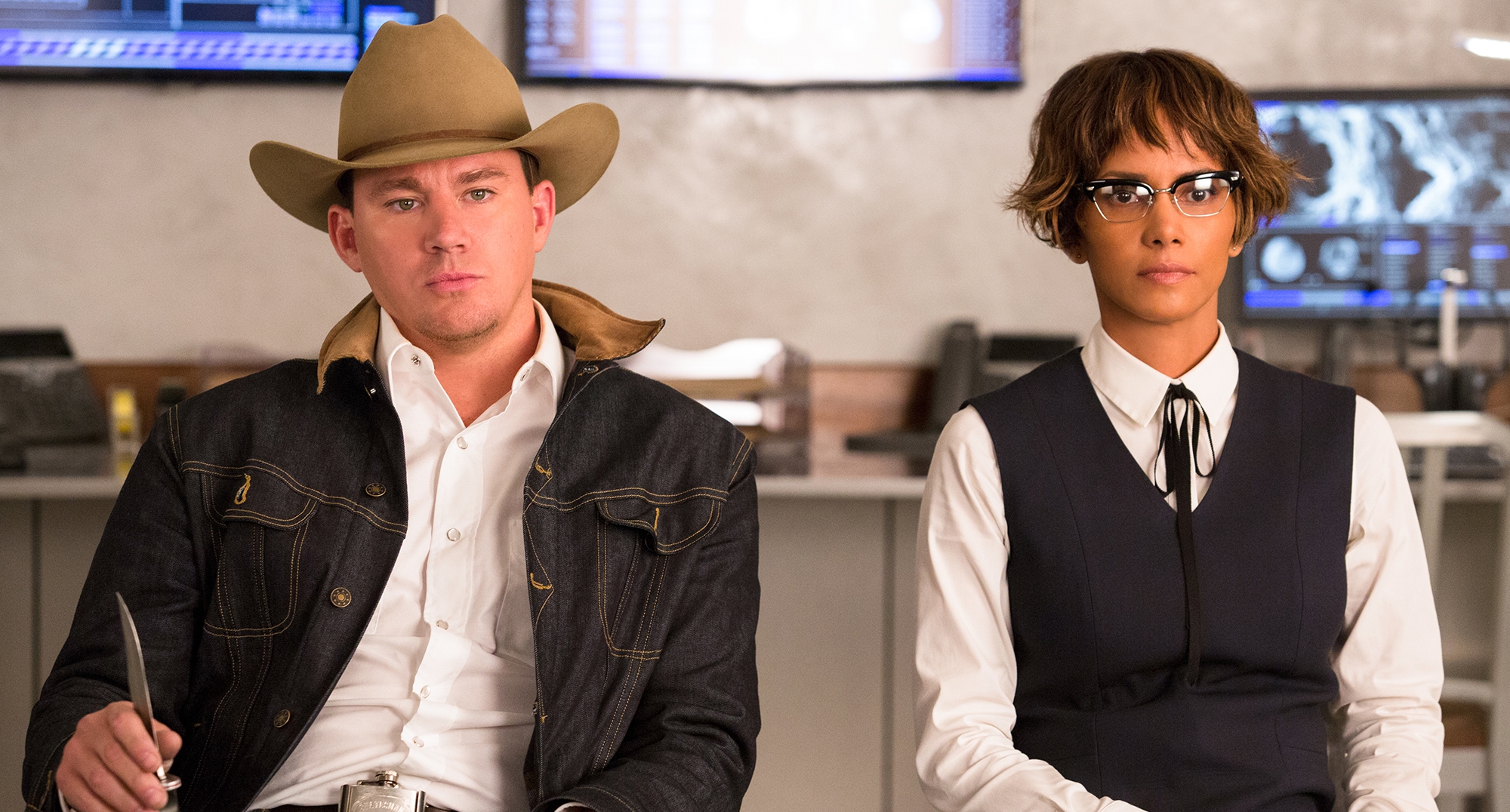 By Lucas Mirabella
Running Time: 141 minutes
Rated R for sequences of strong violence, drug content, language throughout and some sexual material.