Although the company Hempz has been around for a little while, I just came across their line of shampoos and conditioners specifically designed for chemically treated hair; all based on hemp.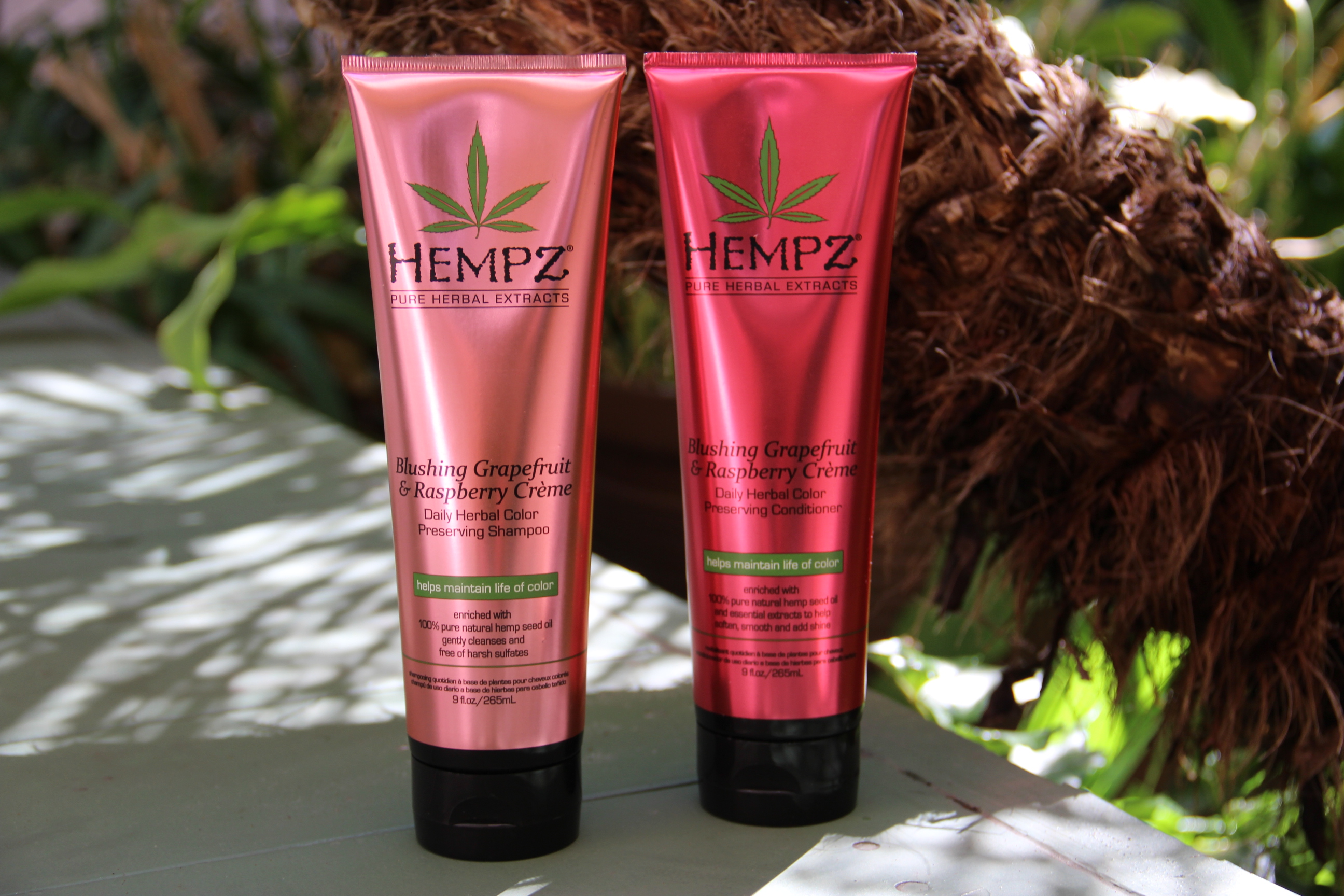 I just experienced the benefits of their BLUSHING GRAPEFRUIT & RASPBERRY CRÈME shampoo and conditioner. They are perfect for preserving my color. Safe to use on a daily base, it is enriched with 100% Pure Natural Hemp Seed Oil. Formulated with ingredients that helps preserve and maintain color.
What's in Hempz' product line?
Hemp seed oil extracted from the seeds of cannabis plant, which serve as one of the best sources of essential fatty acids; providing skin with a perfect ration of proteins, carbohydrates, nutrients, key minerals and fiber.
Shea Butter: Helps protecting the skin from the sun and dehydration. Also a skin healer with richness in fatty essential fatty acids, phytosterols and Vitamins E and D.
Sunflower Seed Oil: It has a high lipid content that strengthens the function of the seed. It also has essential fatty acids that help to moisturize and condition the skin.
Cucumber extracts: It contains vitamin C and chlorophyll, which helps the skin heal from sunburn and inflammation.
Ginseng: It is a strong anti-aging skincare treatment due to its reputation for stimulating and rejuvenating skin from inside, out.
Chamomile: It is proven to treat irritations and many other skin problems because of its acidic and essential oils content.
Vitamins: A, B, C and E, help to keep skin soft and healthy. They also act as an anti-inflammatory by stimulating your skin's healing process.
The line includes:
VANILLA PLUM, for moisturizing and strengthening color treated hair.
ORIGINAL, for damaged and color treated hair.
POMEGRANATE, for moisturizing color treated hair.
SWEET PINEAPPLE & HONEY MELON: A volumizing shampoo & conditioner.
TRIPLE MOISTURE, HERBAL SHAMPOO & CONDITIONER: Rich in moisture to help replenish and condition dry, damaged color treated hair.
To make it even more complete, Hempz has developed a full line of products for the body, with scrub, body wash and moisturizer in the same flavor which I will share with you in another article. In the meantime, this is a must try…