Are you having trouble getting to sleep at night?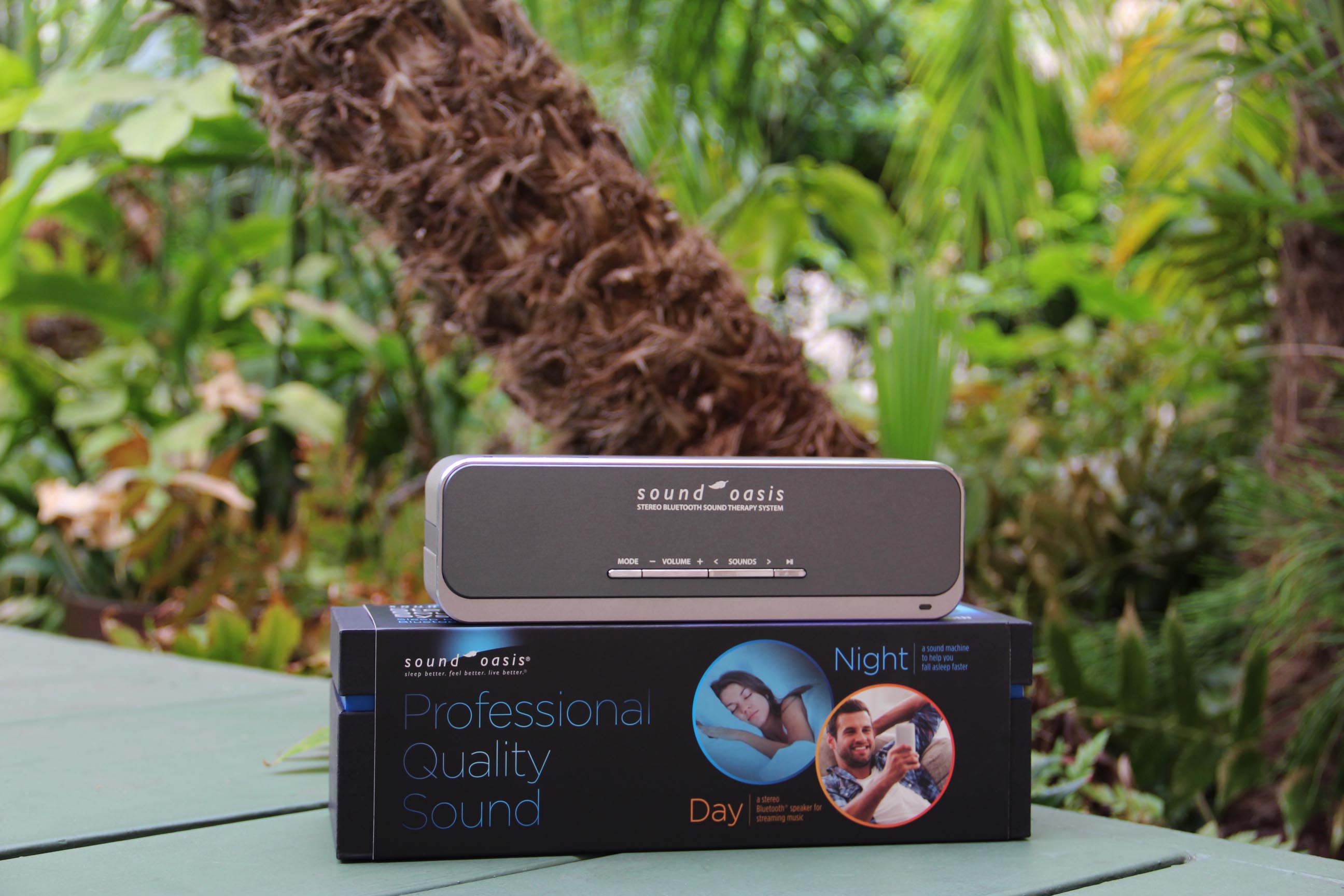 You need the Sound Oasis Stereo Bluetooth Sound Therapy System ($129.99).
This powerful professional caliber sound system has a high quality aluminum construction which ensures a durable experience that will last for many years. Super bass stereo sound from the dual speaker and subwoofer system creates a life like reproduction of music and sounds.
The flexibility of this sound machine allows you to play top – notch built – in sounds or stream music via any Bluetooth ® enabled device such as a phone, tablet or laptop.
Turn your device into the ultimate white noise machine using the white noise App, stream relaxing sleep music from your phone or play high fidelity brown noise and nature sounds from the built in sound card.
The pre – loaded sound card contains 10 different soothing sounds for everyone from adults to babies. Such delightful sounds as: "Ocean Surf," "Thunder and Rain," "Steady Rain," "White Noise," "Rocky Mountain Stream," "Gentle Surf," "Summer Night," "Brown Noise," "Woodlands" and "Heartbeat."
This device can also be used as a sound source for your desktop or laptop computer, delivering stereo – quality sound. You can choose from over 100 high quality sounds to create your own custom sound cards for the Sound Oasis Stereo System ($24.99 – $34.99). This stereo system may be used for meditation, yoga, and stretching as it provides a calming and relaxing environment for those and other sedentary activities.
This is a must-have for anyone looking for soothing, tranquil and serene background sounds.