Dior au Naturel
Highly concentrated in natural ingredients and sensorial pleasure, Dior Hydra Life offers new-generation hydration in strikingly fresh formulas that help activate the skin's natural defenses. Stronger and more luminous each day, the skin is so naturally beautiful, you will prefer it bare.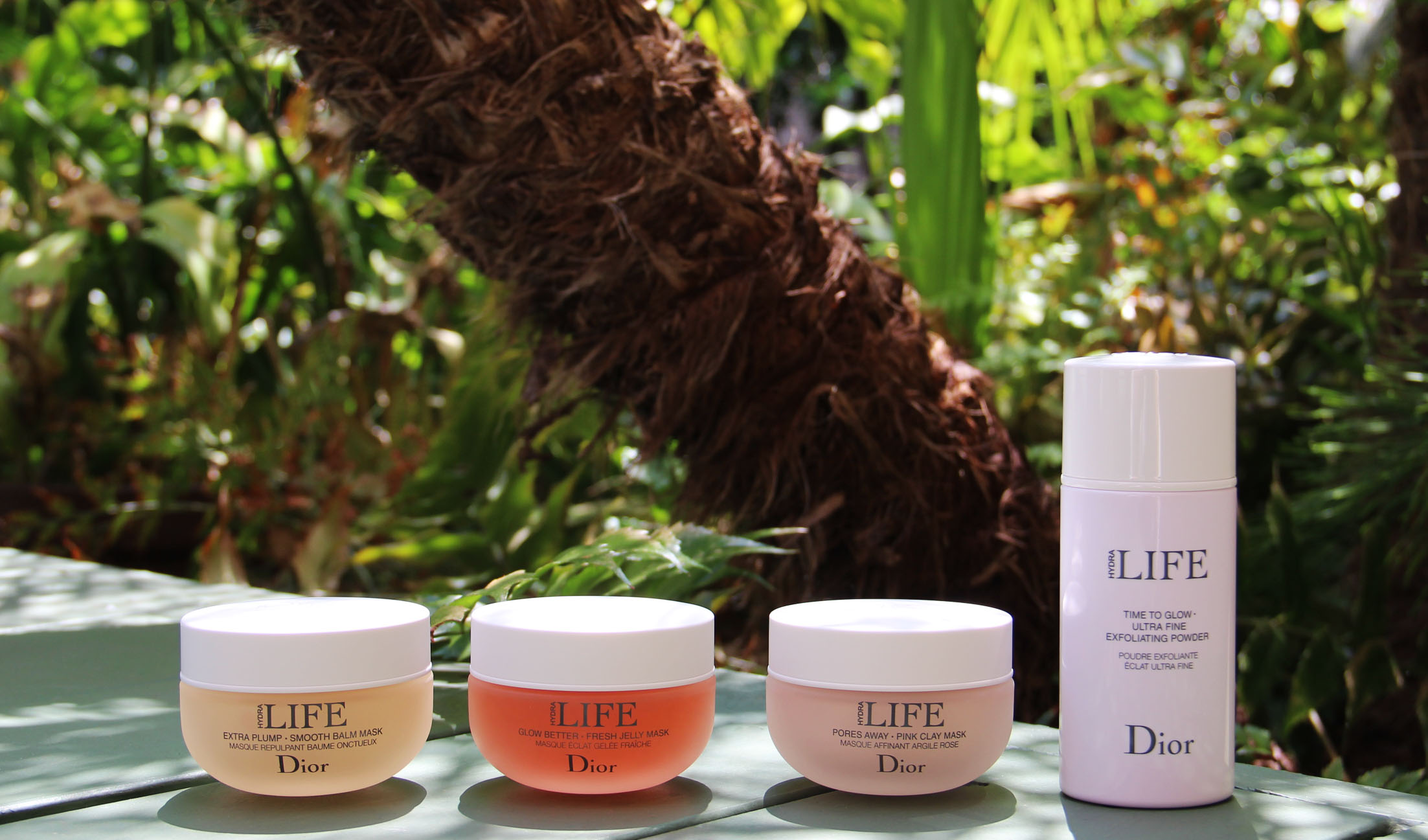 Here are my picks of the week:
Time To Glow – Ultra Fine Exfoliating Powder
I love exfoliating products and this one fits my requirements. The sugar extract refines the skin's texture, while the lotus seeds polish its surface.
First, wet your hand, pour a small amount of powder into your hand.
Rub your hands together to lather it into an air-whipped foam.
Massage gently onto the entire face for 1 minute, avoiding the eye area, then rinse with clean water. The skin's texture is refined and smooth; the appearance of pores is reduced. The complexion is clean, clarified and glowing.
For all skin types. Use 1 to 2 times a week.
Price: 2.5 oz for $45.00
Another favorite of mine is a weekly mask. Here are three different ones from Hydra Life that you must try.
Glow Better Fresh Jelly Mask
In just three minutes it offers a dual scrub that is both gentle and powerful: a light peel thanks to the citrus fruit extracts, and a mechanical scrub thanks to the apricot kernel extracts. Its refreshing, citrus-colored, water-rich gel texture immediately revives the skin for instant freshness. Smoothed, clear and brightened, the skin is instantly energized. Day after day, it looks naturally revitalized, fresh and radiant.
Price: 1.7 oz for $69.00
Pores Away – Pink Clay Mask
This new-generation clay, enriched with natural minerals and Jojoba extracts, deeply purifies the skin, minimizes the appearance of pores and mattifies the skin. Lusciously air-whipped and naturally pink, this creamy clay transforms into a fine foam when rinsed to gently eliminate impurities. In 3 minutes, the skin is matte and velvety; pores and imperfections are reduced. Day after day, the skin's texture is clean, refined and even. The skin is healthy and naturally beautiful.
Price: 1.7 oz for $69.00
Extra Plump – Smooth Balm Mask
Infused with white pine oil and natural plumping agents, this mask intensely nourishes the skin and plumps the epidermis. Its peach-colored balm texture wraps the skin in comfort and weightlessness. Instantly the skin is full with bounce. You skin will feel refreshed.
Price: 1.7 oz for $69.00