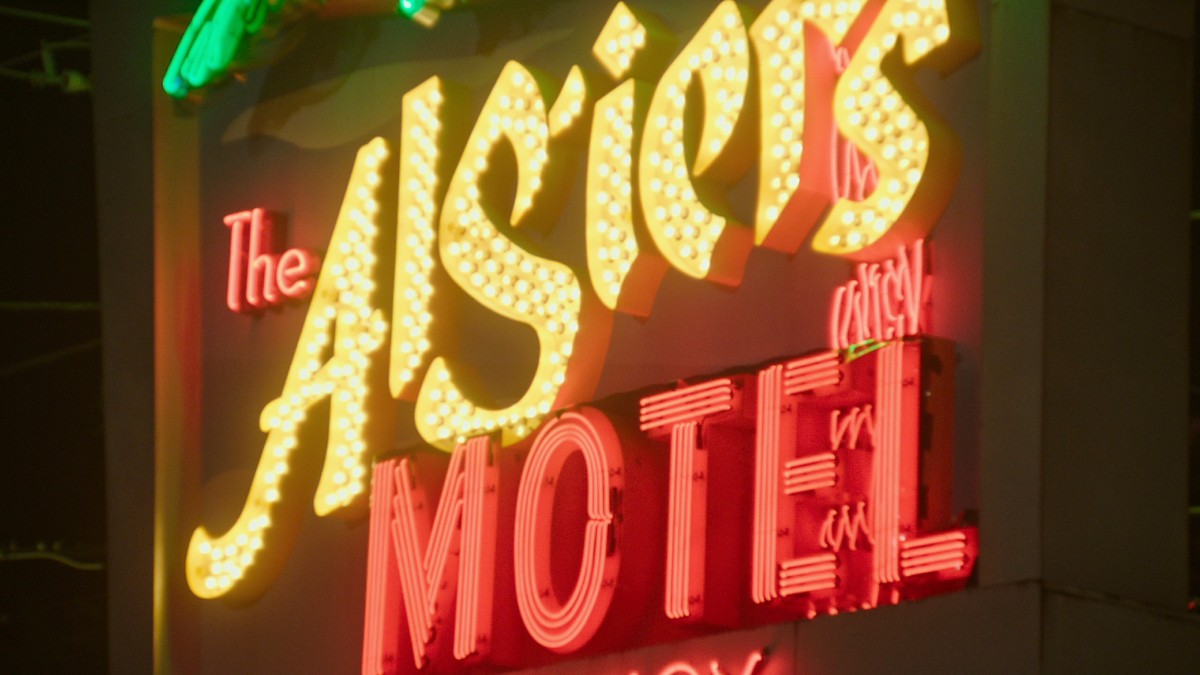 The infamous Algiers Motel incident that took place during Detroit's racially charged 12th Street Riot is the timely and terrifying subject matter for "Detroit," a potent and nerve-racking period crime-drama starring John Boyega ("Star Wars" The Force Awakens"), Will Poulter ("The Revenant"), and Jason Mitchell ("Straight Outta Compton").
With her first film since 2012's excellent Bin Laden manhunt thriller "Zero Dark Thirty," Oscar-winning director Kathryn Bigelow delivers yet another powerful drama that is sure to be in the awards conversation. A chilling account of a deplorable incident in our nation's past, executed with immediacy and astonishing directorial control, "Detroit" is a passionate and emotionally charged piece of cinema vérité that has unfortunate parallels to today's political climate. Boasting a dramatically rich and unbearably suspenseful script by frequent Bigelow collaborator Mark Boal, fittingly frenetic camerawork by Barry Ackroyd ("The Hurt Locker"), and a host of rich performances from the ensemble cast, "Detroit" kicks the awards season off with fury.
Focusing mainly on one night in late July 1967, during the five-day riot – which stemmed from a police raid gone awry at an unlicensed drinking club frequented by African Americans, but was also prompted by rampant racism and lack of economic opportunity – "Detroit" follows multiple characters whose lives intersect under tragic circumstances.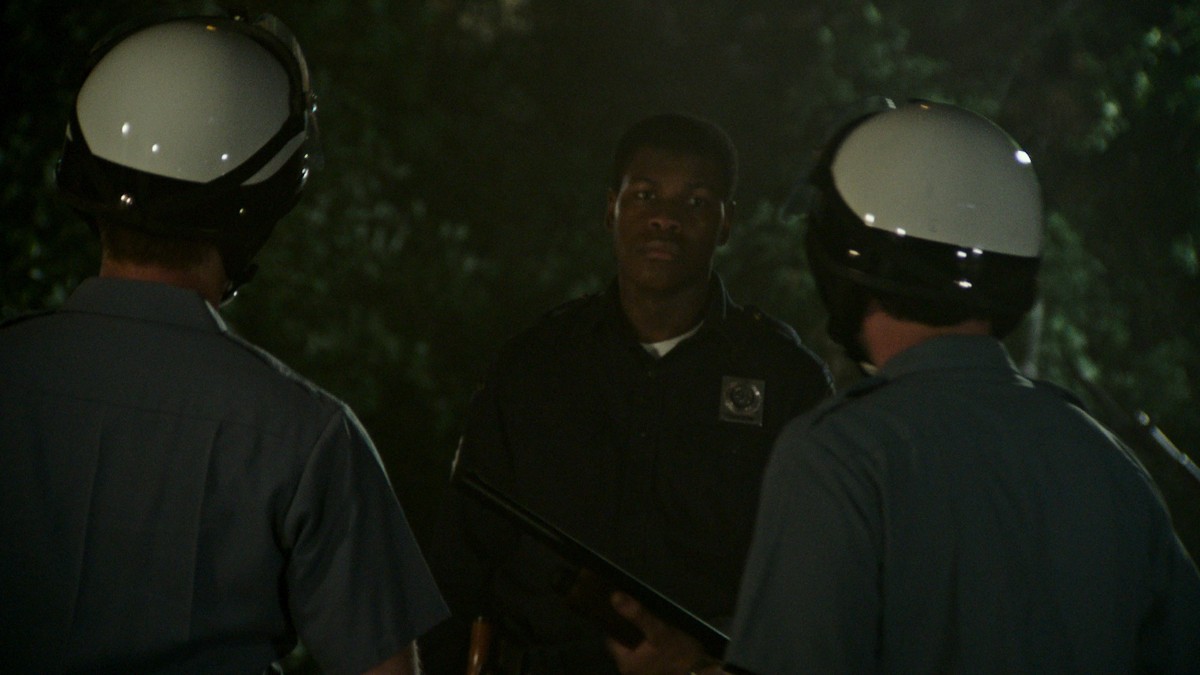 As the riot plays out in real time, the film zeroes in on three storylines. There's Melvin Dismukes (John Boyega), an armed security guard for a corner store adjacent to the Algiers Motel, who is called in after hours to deter looters; Phillip Krauss (Will Poulter), a racist Detroit cop with a propensity for violence whose unlawful approach to his job is witnessed early on in his handling of a looting suspect (Tyler James Williams); and Fred Temple (Algee Smith) and Larry Reed (Jacob Latimore), the former, a singer for the up-and-coming soul group The Dramatics and his friend/manager, whose big break to perform in front of Motown execs is cut short due to the riot.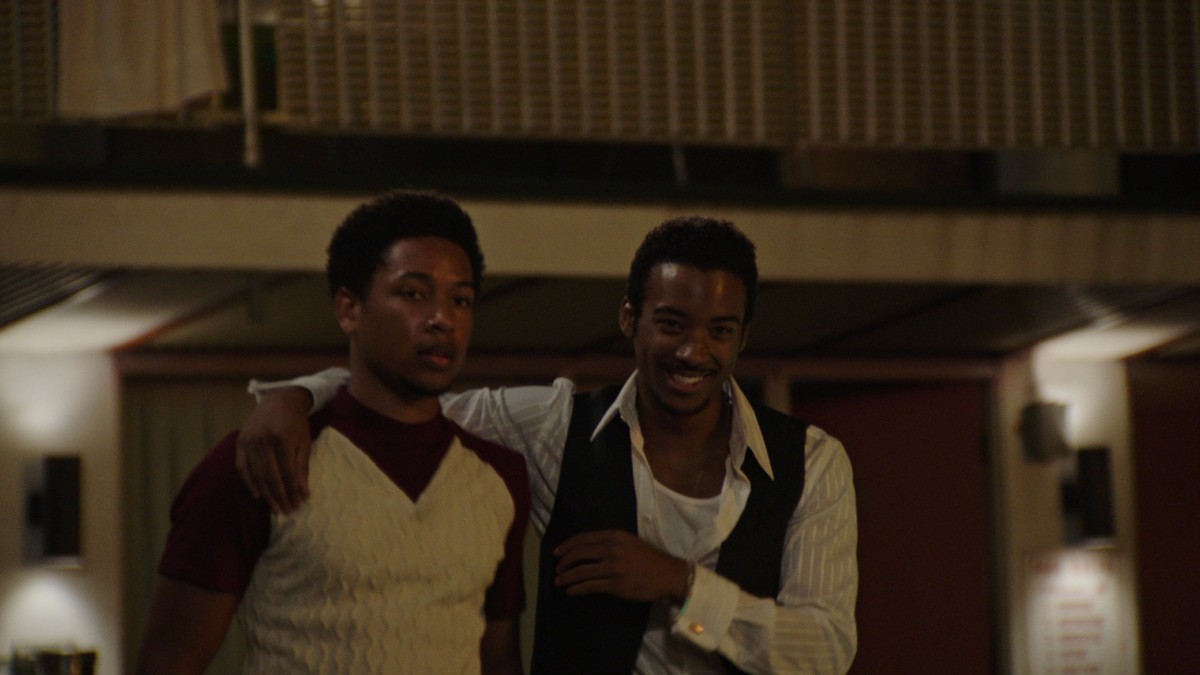 Looking for a place to pass the time until the rioting stops, Fred and Algee get a room at the Algiers Motel, a cheap and party-friendly establishment. After joining a couple of girls (Hannah Murray and Kaitlyn Dever) in their friend Carl Cooper's room (Jason Mitchell) in the annex of the Algier's Motel, someone there decides to shoot a starter pistol in the police's direction, at which point all hell breaks loose. Led by the corrupt officer Phillip Krauss, a group of Detroit cops swarm the annex in search of the sniper and use deadly force to subdue the occupants. What follows is a terrifying and thrillingly in-the-moment account, taken from witness testimony, of the police's "death game" interrogation of the remaining motel guests, which resulted in multiple casualties, and the subsequent trial.
Although undeniably difficult to watch at times given the brutality at hand, director Kathryn Bigelow has crafted a meticulously researched, visually distinctive, and altogether gripping cinematic experience with "Detroit." Working once again with cinematographer Barry Ackroyd, who utilizes a shaky, handheld aesthetic, Bigelow captures the riots and Algiers interrogation with frightening realism, using multiple cameras to help thrust viewers into the midst of the chaos. Adding to the immediacy of the mayhem is William Goldenberg's feverishly paced editing, and James Newton Howard's ominous score which vividly relates the proceedings' intensity. Rounding out this horrific, yet essential account, is the clear-sighted screenwriting of Mark Boal, who not only provides context for the riots without slowing down the action, but also does justice to each individual storyline. With the help of Bigelow's pivotal direction, Boal also stages one of the most suspenseful extended sequences in recent memory in the form of the Algiers interrogation scene.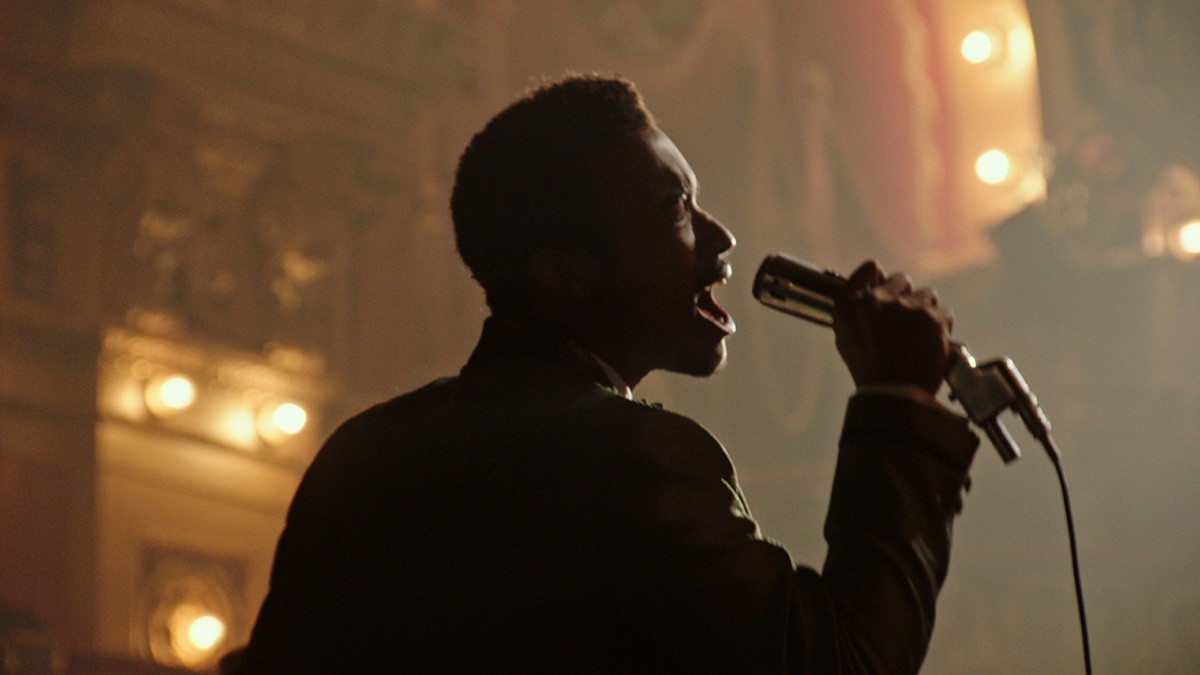 In addition to the first-rate technical work, "Detroit" achieves its dramatic explosiveness thanks to the dedicated ensemble cast on hand, all of whom give emotionally devastating performances across the board. As security guard Melvin Dismukes, John Boyega is simply aces in an incredibly nuanced turn that captures his character's moral conflict. As for the unfortunate souls at the Algiers, Jacob Latimore excels as The Dramatics' friend and manager, Jason Mitchell finds the perfect balances between his character's indignation and twisted sense of humor, and as Dramatic singer Fred Temple, Algee Smith relates his character's psychological trauma with gut-wrenching accuracy. And while audiences will react to his performance with the kind of hatred it inspires, as racist Detroit cop Phillip Krauss, Will Poulter gives a career-best performance that is almost certain to earn a nomination.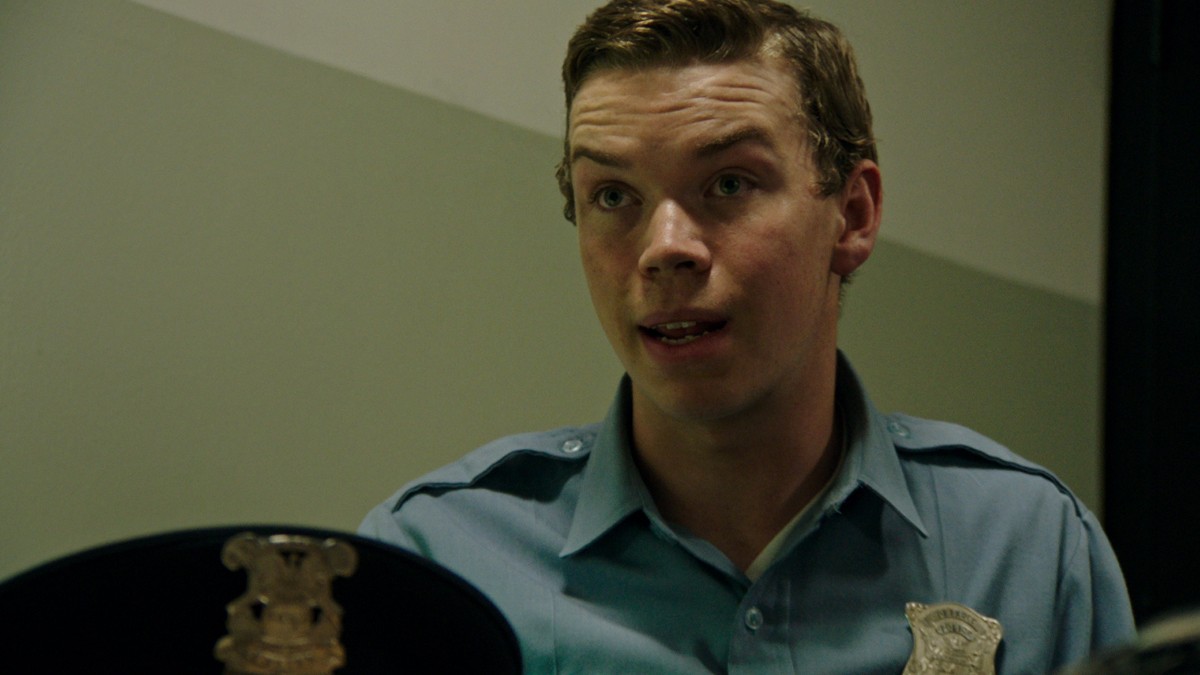 Despite recounting events from fifty years ago, "Detroit" is a masterfully crafted crime drama that's as timely as they come.
By Lucas Mirabella
Rated R for strong violence and pervasive language
Running Time: 135 minutes