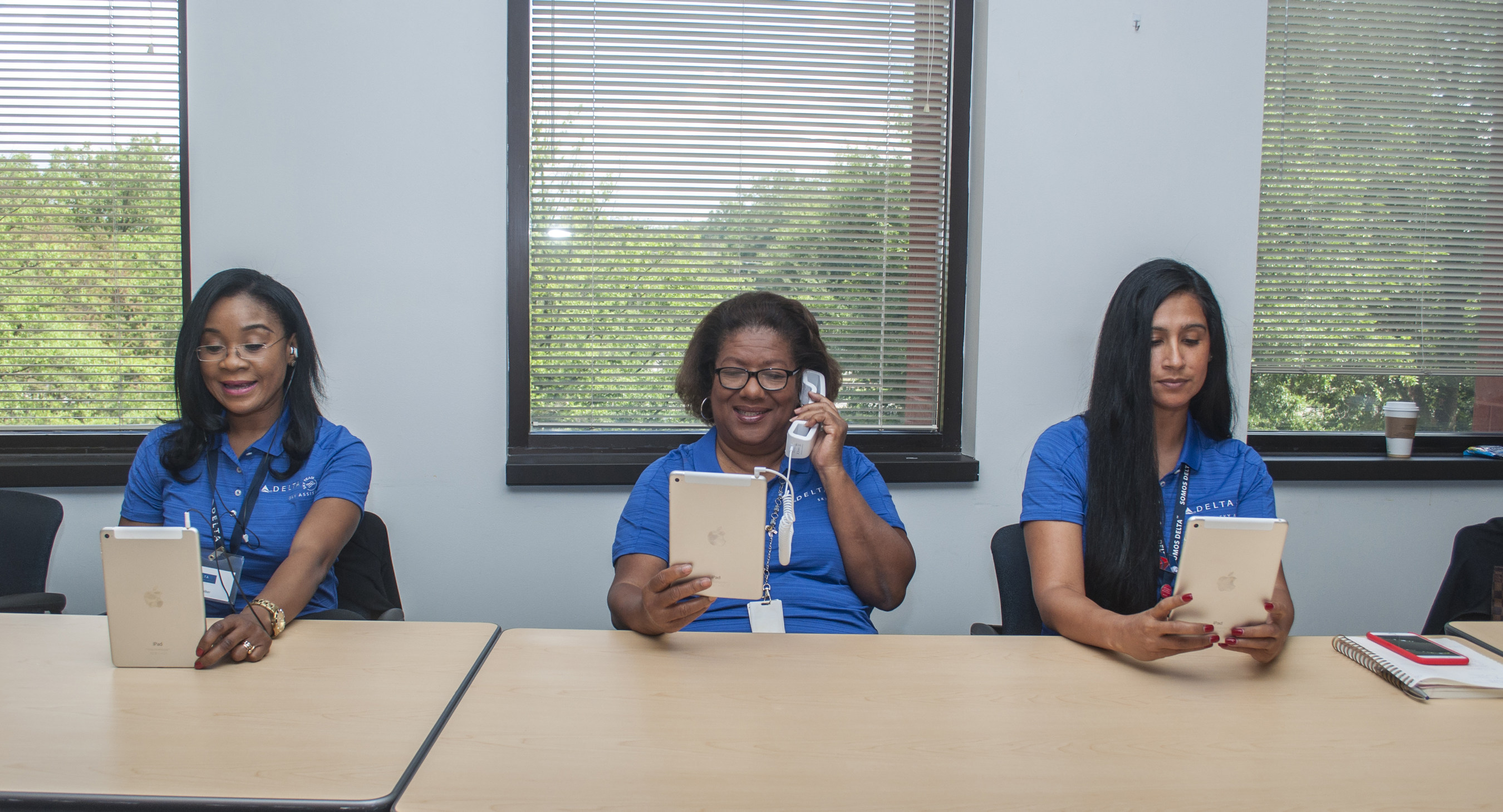 When you have delays and problems with your flight and you're stuck at the airport, many of us take to twitter or wait on hold for hours at a time to speak to a customer service rep.
Now, Delta's latest test program at Ronald Reagan Washington National Airport (DCA) allows customers to video chat from the airport with a specialist – a first for U.S. airlines.
Five interactive digital screens with individual receivers are now featured at the redesigned Delta Sky Assist so customers can connect face-to-face with Delta specialists. Customers simply pick up a receiver and initiate the live video chat with one touch on the screen.
"More and more people are choosing video chat to connect in their everyday lives, so we wanted to bring that channel to Delta customers," said Charisse Evans, Delta's Vice President – Reservations Sales and Customer Care. "We have the best specialists in the business – and now, they'll be able to deliver customer solutions in an even more personal, face-to-face way."
This is the latest example of Delta's enhancements for the customer experience, following the recent pilot projects at DCA that allow eligible customers to enter Delta Sky Club and board the aircraft using only their fingerprints.