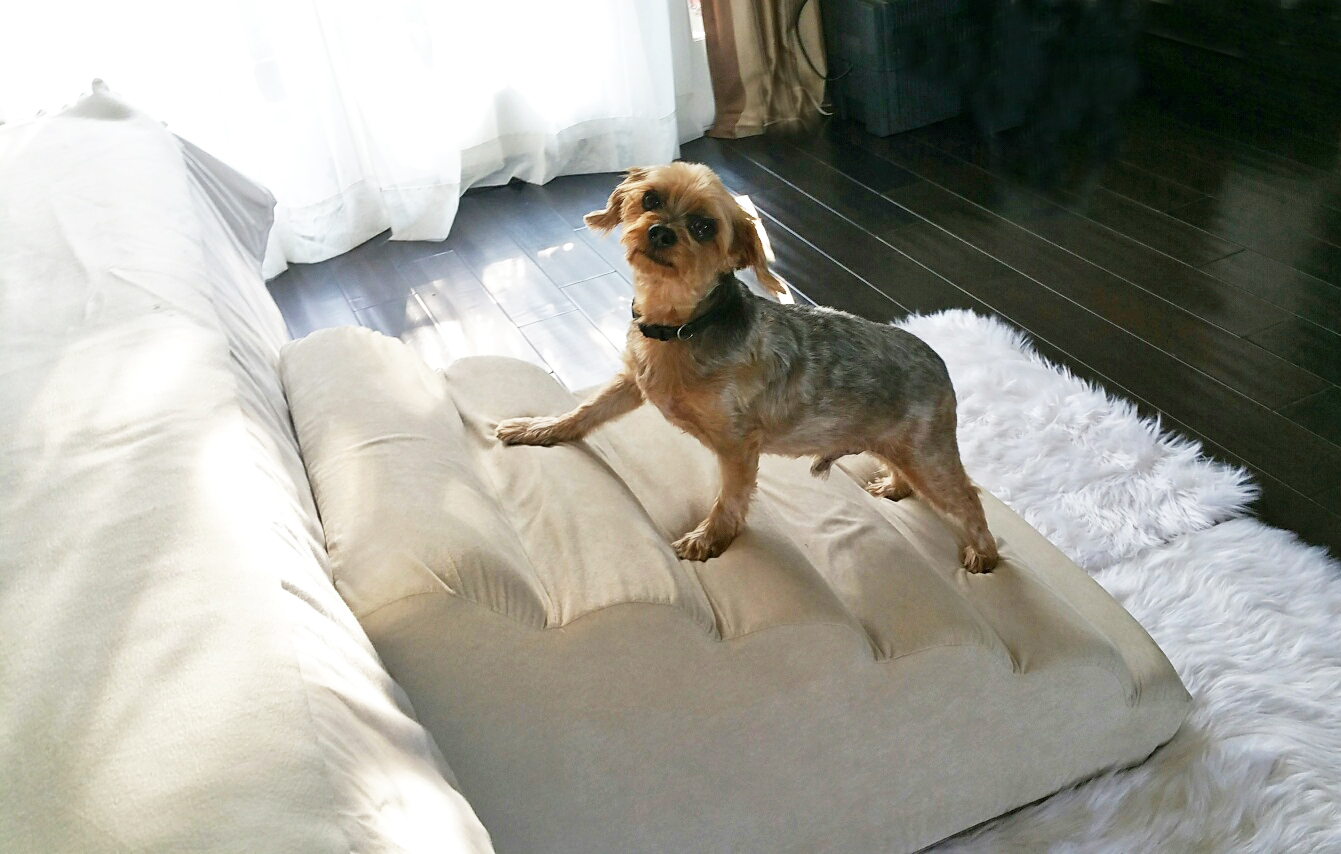 Elvis the Yorkie steps up to the bed
Just like humans, all dogs are different. Some can jump high and some prefer to stay grounded. When we get old, we look to canes, wheelchairs and escalators to better help us mobilize. Like us, dogs get arthritis and have joint issues.
As the LATF pet reporters continue to explore new ways to help older dogs and cats move around, we discovered Snoozer Scalloped Dog Ramp from Snoozer Pet Products.
Like many in the pet product business, they care just as much about our furry family members as we do. Snoozer Pet Products is a family owned business based in Piedmont, SC. They focus on high quality, differentiated products to meet the needs of dogs and their owners. As they say, Snoozer products are 'For Dog People. By Dog People.'
In addition to their beds and travel products, their Scalloped Dog Ramp is the perfect design for smaller dogs who can't jump or reach your bed or couch. But it even supports larger and heavier dogs up to a 100 lbs.
Elvis the Yorkie tried the ramp and gives it all FOUR paws up! The scalloped design isn't as steep as other pet stairs, making it easier to go up and down.
Features include:
Built with high-density polyurethane foam with a wide 21″ base
Comes in three different sizes an various colors.
Machine-washable micro-suede cover
Available in a variety of micro-suede fabrics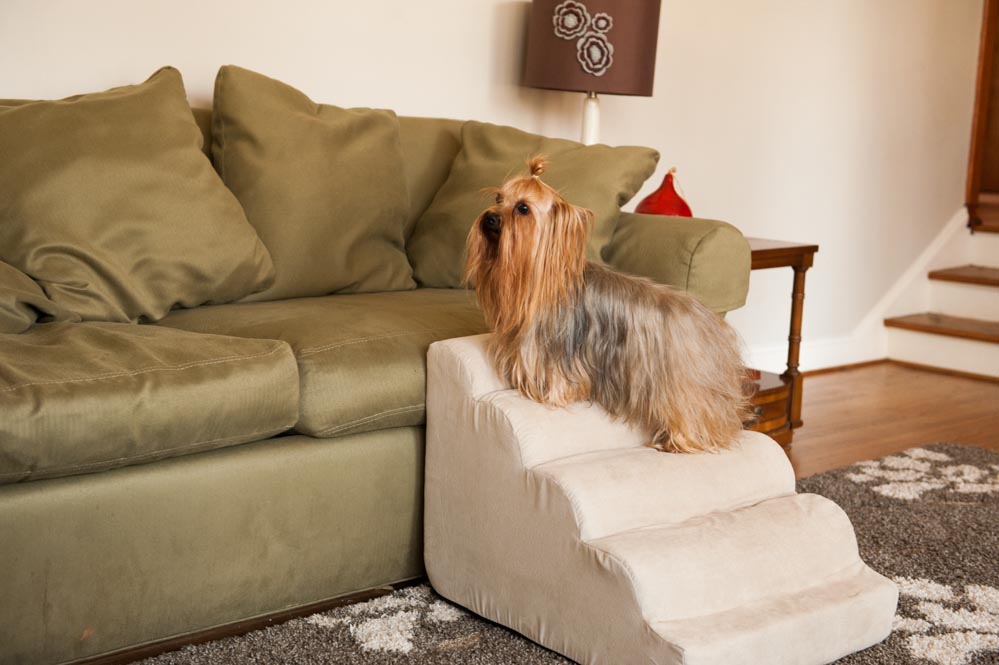 Stepping up to the couch
For sizing, pricing and other Snoozer products visit:
https://snoozerpetproducts.com/