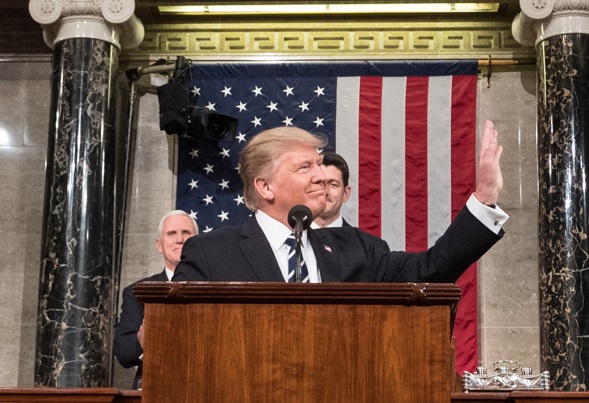 On Monday, President Trump made a special televised statement regarding repealing and replacing Obamacare.
"For the past seven years, Obamacare has wreaked havoc,…" President Trump said.
Several families and those who have been affected by Obamacare stood behind the President as he spoke. Trump referenced the issues each "victim" had due to the current healthcare system.
He said, "Steve Finn a former police officer was told he would save $2,500 a year under Obamacare – instead his premiums have more than tripled."
On Tuesday, the Senate will vote to keep or repeal and replace the affordable care act.
"They now have a chance to hopefully fix what has been so badly broken for such a long time," Trump added.
"The senate bill will provide emergency relief and will deliver truly great healthcre and healthcare reform that or citizens should be demanding," he said.
Trump broke down how his healthcare plan, explaining that it will significantly lower premiums, stabilize collapsing health insurance markets, protect coverage for prexisting conditions and provide tax credits so Americans can purchase a private plan.
The President expressed that they have had "zero help from the Democrats" and urged both parties to vote to repeal Obamacare on Tuesday.