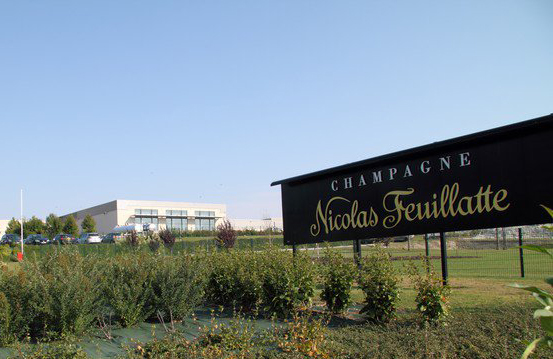 The Centre Vinicole Nicolas Feuillatte
Champagne is a wonderful drink. It represents status and celebration. There are many brands in the Region of Champagne, some which are family owned and others which are giants in comparison. The one I am highlighting today is one of the giants. I am talking about Nicolas Feuillate, somewhat less known in the U.S. than Moet & Chandon or Veuve Clicquot. Champagne Nicolas Feuillate was created in 1970 from the visionary inspiration created by Henri Macquart who founded the Centre Vinicole de la Champagne as a storage and vinification unit to serve a handful of winegrowers, federated around cooperative or individual wine presses. Nicolas Feuillatte created his brand in 1976, after inheriting a vineyard near Reims, the Domaine de Bouleuse. In 1986, it was purchased by the Centre Vinicole de la Champagne.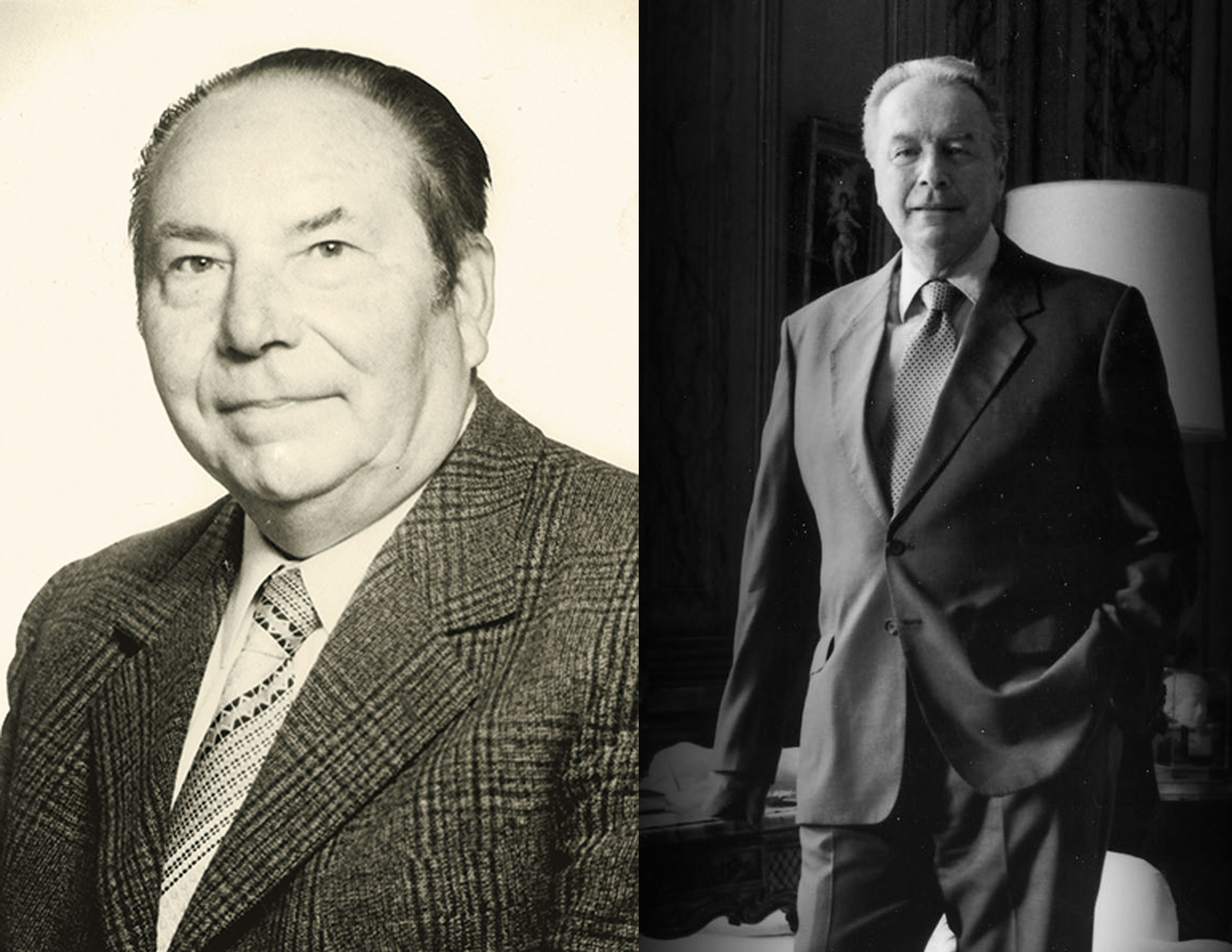 Henri Macquart – Nicolas Feuillatte
Today, the Vinicole – Champagne Nicolas Feuillatte (CV-CNF), situated on a hill in the commune of Chouilly, on the road leading to Pierry, and overlooking the community of Épernay, counts more than 5,000 vineyards and 82 winemaking cooperatives. The Centre (CV-CNF) is the oldest union of producers of champagne and the largest cooperative union in Champagne with over 2,250 hectares.
Its northern position benefits from unique climatic conditions where Atlantic and continental influences converge; resulting in a naturally irrigated chalk subsoil.
The vines, which are growing on slopes, are planted on a wide variety of parcels. This original terroir is referred to as controlled designation of origin, or appellation controlée, making this the only region in the world that can use the name: Champagne.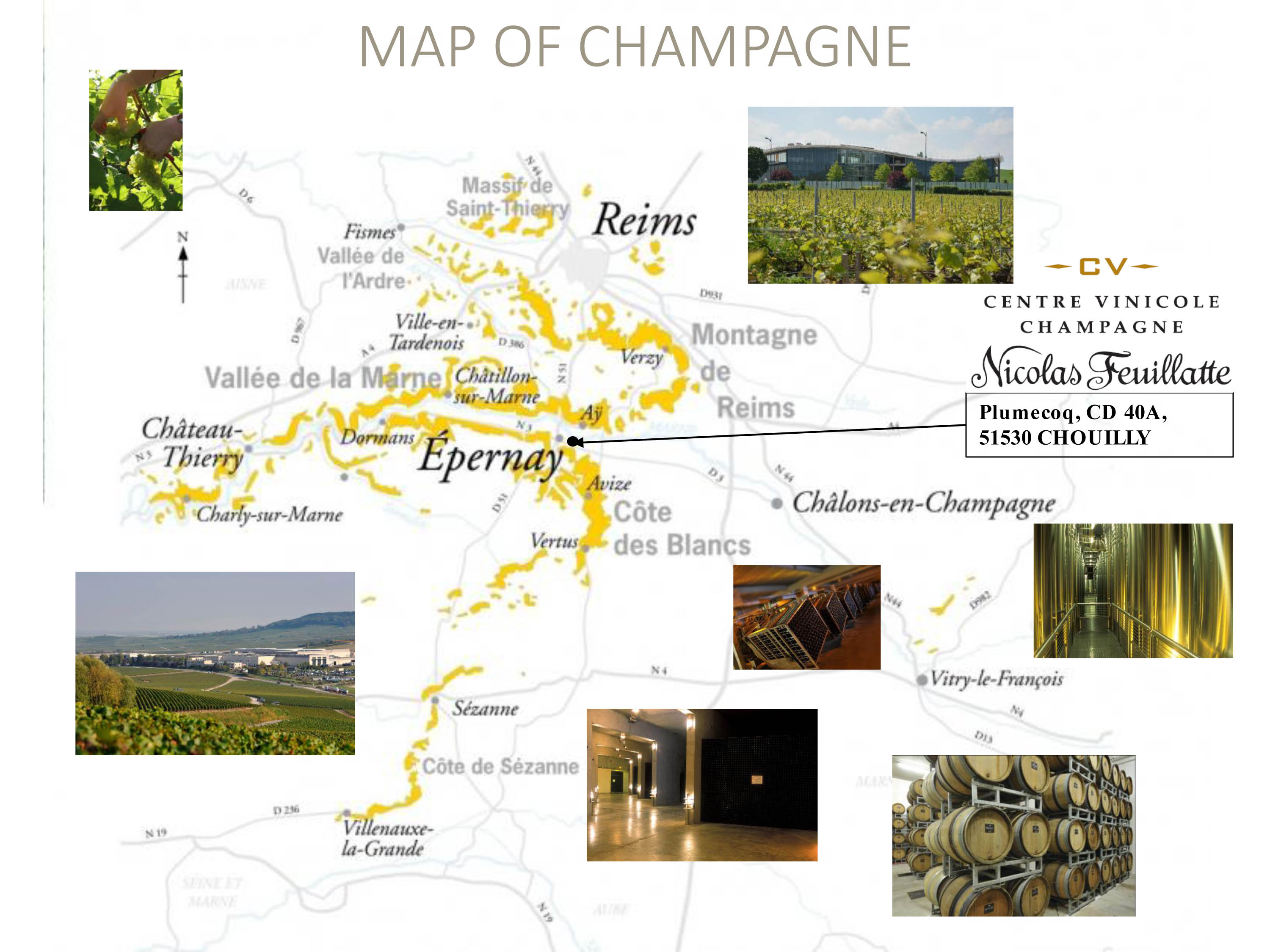 Champagne Nicolas Feuillatte has the unique advantage of diversity of its fruit supply, sourced from 13 of the 17 Champagne Grand Cru vineyards, From the Marne Valley to the Côte des Bar via the Saint-Thierry Massif, Montagne de Reims, Côte de Sézanne and the Ardre Valley. The different varieties are made up of 25% Chardonnay, 25% Pinot Noir and 50% Pinot Meunier. The grapes represent an unparalleled aromatic spectrum. Chardonnay, with its floral and citrus notes, brings elegance and finesse to the Champagne, while the Pinot Noir, with its red fruit aromas and considerable structure, brings body and power. Finally, Meunier imparts softness, roundness and fruit character to the wines.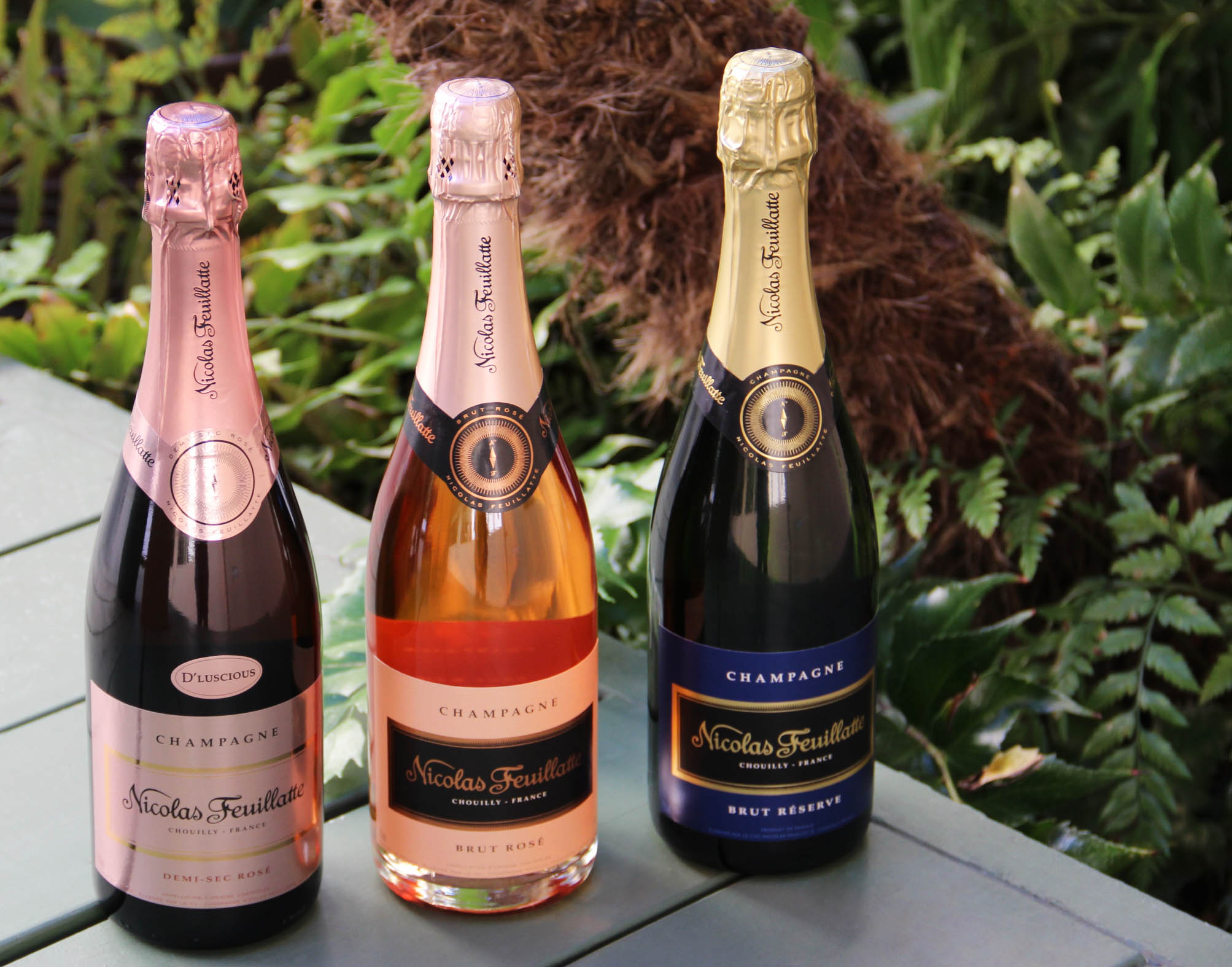 Here are my 3 picks:
Delicate and Elegant, The Brut Reserve is a fruity Champagne of a pale gold color with a generous amount of bubbles. The blend consists of 20% Chardonnay, 40% of Pinot Noir, and 40% of Pinot Meunier. It has been aged for 3 years in cellars. A distinctive taste of peach, pear and apple, add a touch of spice, and you a have fresh, well-rounded champagne.
Demi-Sec Rose Champagne
A blend of three varieties: 60% Pinot Noir, 10% Chardonnay, 30% Pinot Meunier. It is bright and clear with a delicate coral/pink color which reveals a tone of fun bubbles. A vivid aroma of red and black fruits, with notes of raspberries, cherries and blueberries, it is well-rounded and soft. It is the perfect choice to accompany any meal or drink before or after dinner.
Brut Rose
60% Pinot Noir, 10% Chardonnay, 30% Pinot Meunier, intense, harmonious and fruity. Aged for at least 3 years in cellars. Salmon-pink in color with a steady ribbon of fine bubbles. Overlays of red fruit aromas with developing notes of blueberry, blackcurrant and raspberry with a hint of dried flower and a slight taste of tannin at the back. It is delicate on the palate with a fruity finish, which makes it memorable.
Prices vary according to where you buy.