There is nothing more annoying than chipped nails or having the wrong nail polish with your outfit. Sometimes you simply don't have the extra time in your day to visit the manicurist. But changing your polish at home can be a challenge.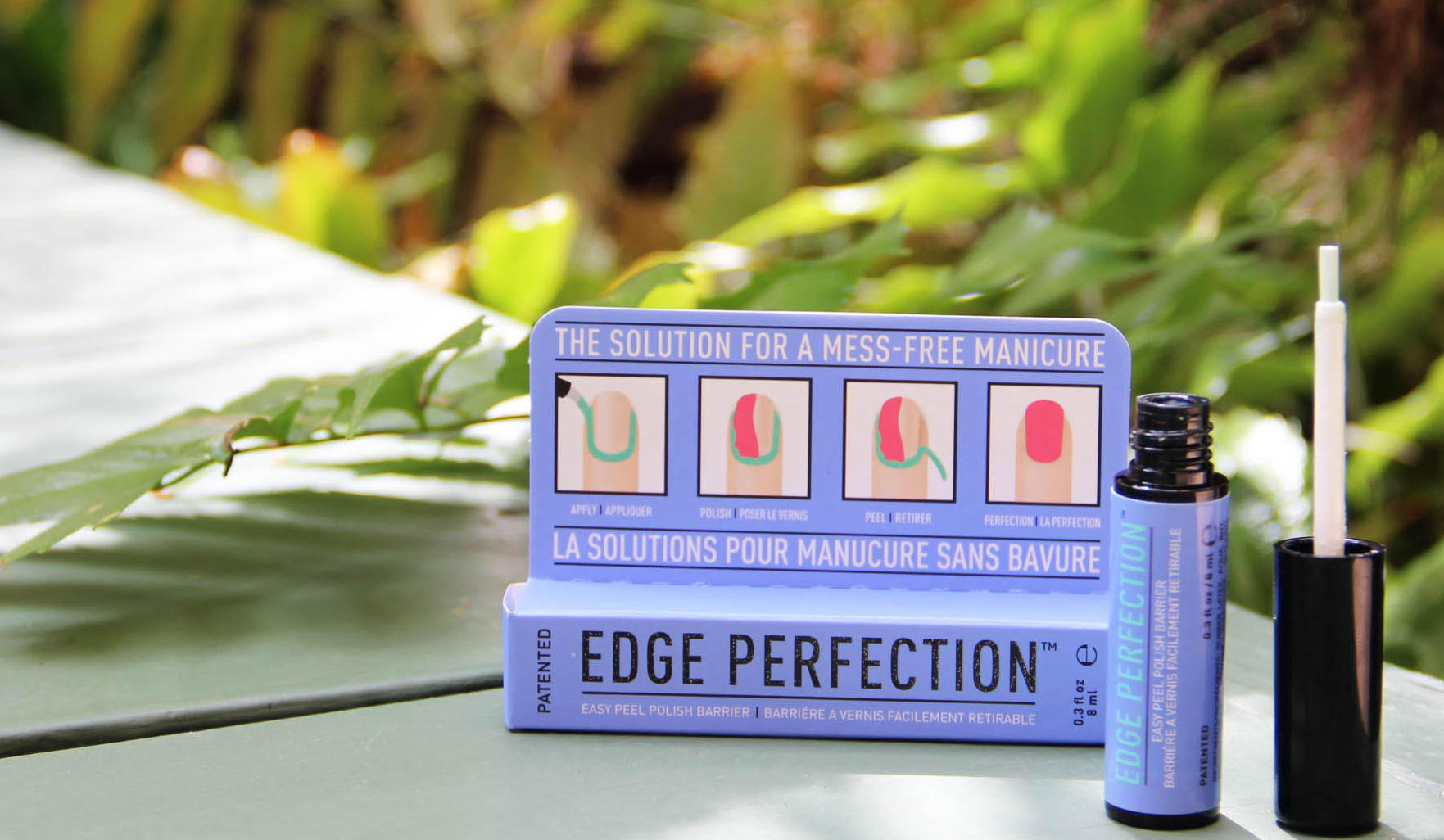 However, I just came across a new product called Edge Perfection. I just love it and you will too. It's created by Jacqueline Smith who is also the founder of the international brand Kiesque–Beauty with Brains.
It is so easy!
Watch the video below for the step-by-step process:
Apply a thin layer around the nail cuticle and let dry for about 3 minutes. If it winds up on the nail use a manicure stick or your finger to remove the excess. Then polish the nails. Be sure to peel the barrier off before the polish fully dries to ensure the cleanest lines possible.
It's excellent for flawless French manicures, and nail art.
Edge Perfection is free of: formaldehyde, dibutyl phthalate, toluene, formaldehyde resin, camphor.
Cruelty Free
Vegan
Thiuram Free
Ammonia Free
Edge Perfection can be purchased online and at select CVS locations nationwide for $9.99. www.Edge-Perfection.com