Charlize Theron continues her recent hot streak ("Mad Max: Fury Road," "Fate of the Furious") as an MI6 agent who gets caught up in some deadly spy games on the eve of the Berlin Wall's collapse in "Atomic Blonde," a consistently thrilling and insanely action-packed spy flick costarring James McAvoy, John Goodman and Sofia Boutella ("The Mummy").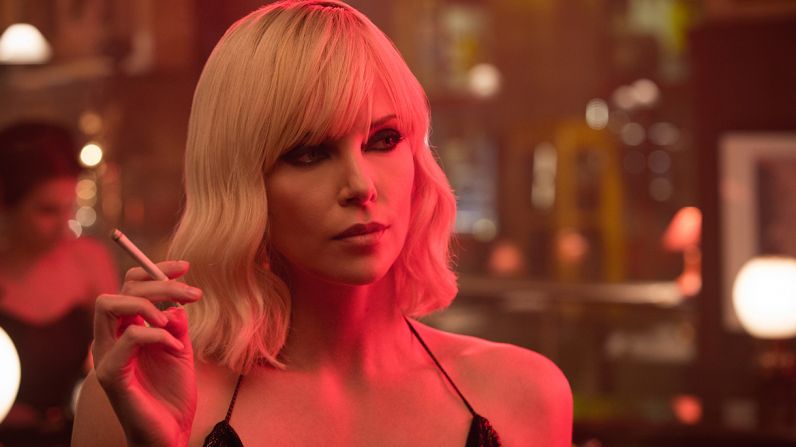 Making his solo feature directing debut (he was an uncredited co-director on "John Wick"), stunt coordinator turned filmmaker David Leitch uses his brawler's background to great effect, crafting a relentlessly brutal yet wholly entertaining action pic highlighted by a flurry of fight sequences that are every bit as impressive as those featured in the "John Wick" franchise. From Kurt Johnstad's engaging script, which nicely balances the gallows humor with a double dose of duplicity, to Jonathan Sela's eye-pleasingly stylized camerawork, the filmmaking on display represents the best the genre has to offer. Topping off this stellar production is Charlize Theron's devilishly good turn as the titular spy whose sexy demeanor belies her savage capabilities.
The year is 1989, and on the eve of the Berlin Wall's collapse, Lorraine Braughton (Charlize Theron), a top-level MI6 super spy, has arrived in town on a covert mission to dismantle an espionage ring. Under the auspices of an MI6 investigator (Toby Jones) and a CIA operative (John Goodman), Braughton pairs up with unpredictable Berlin station chief David Percival (James McAvoy) in hopes of finding some clues into the recent death of an undercover agent. Making matters more complicated is the fact that the MI6, KGB, East German Stasi, French DGSE, and CIA are all wrapped up in the conspiracy, and at the center of it all is a list of Western agents operating in Berlin – a security threat beyond all measure.
After using their formidable ass-kicking skills to acquire some information, Braughton and Percival learn that the man allegedly in possession of the secret list is a man named Spyglass (Eddie Marsan), and so they set out to debrief him. But as their spy mission gets deeper, the double-crosses start piling up along with the body count, and before long, neither Braughton nor Percival knows who to trust. Along the way, Braughton is brought closer to the truth thanks to an intimate encounter with a French spy (Sofia Boutella).
Based on the 2012 graphic novel series "The Coldest City," director David Leitch imbues the film with a surreal quality befitting the source material, from the color palette's interplay between drab and vibrant, to the energetic soundtrack of era-appropriate rock tunes. But beyond the pitch perfect tone for the material at hand, where "Atomic Blonde" really excels is in the brilliantly choreographed action sequences, for which there are countless stunning examples. On the writing side, although Kurt Johnstad's twisty script occasionally veers into convoluted territory, the concept is catchy, the Cold War atmosphere is aptly inhospitable, and the storyline is intriguing enough to keep audiences engaged.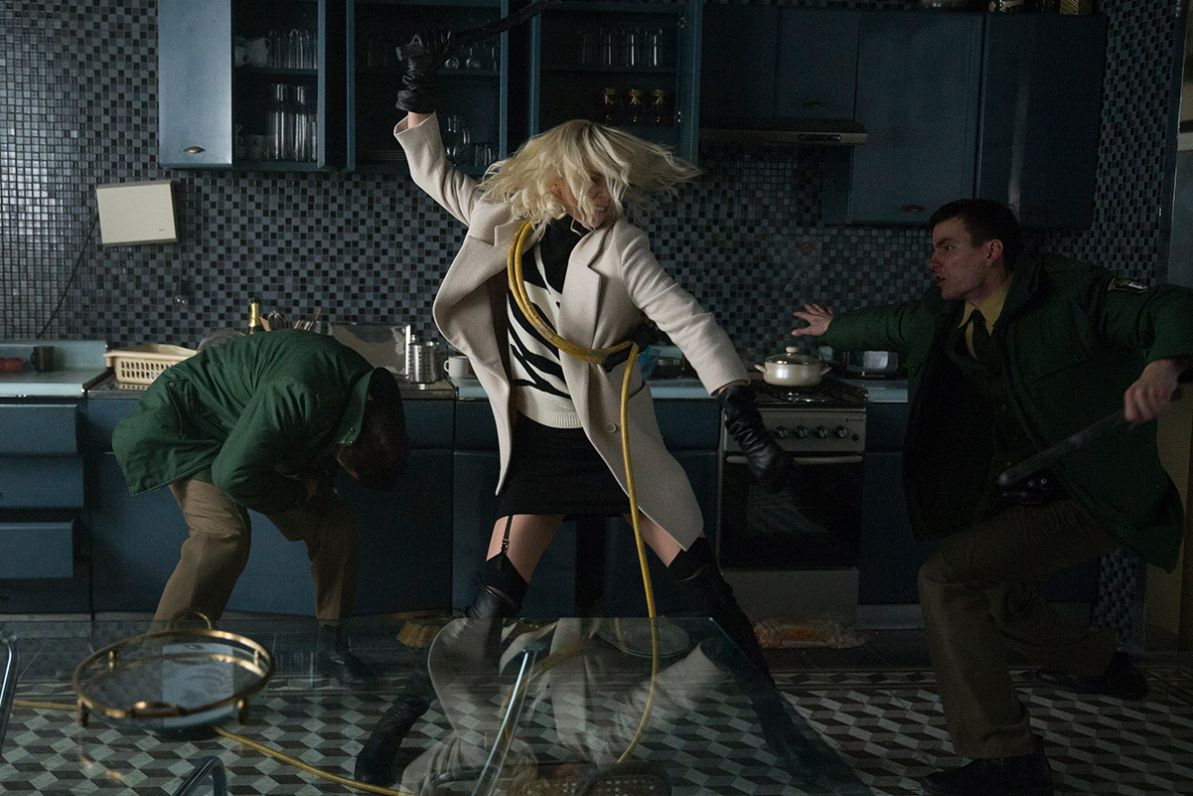 As the sexy killing-machine Lorraine Braughton, Charlize Theron is in prime form, equally impressive for her athletic prowess as for her celebrated acting talents. From her willingness to bare all both physically and emotionally, to her dedication in the action scenes, Theron delivers a downright fearless performance, and even scores a few good laughs in the process. Similarly, James McAvoy is an all-out live wire as the reckless Berlin station chief who engages in some double-dealing of his own. John Goodman and Toby Jones put in expectedly solid performances in their minimal roles, and Eddie Marsan similarly shines as the much sought-after microfilm courier Spyglass, but Sofia Boutella really stands out in the supporting cast as the impossibly alluring French spy Delphine Lasalle.
Rest assured, "Atomic Blonde" is one slick spy flick you won't want to miss.
By Lucas Mirabella
Running Time: 115 minutes
Rated R for sequences of strong violence, language throughout, and some sexuality/nudity.