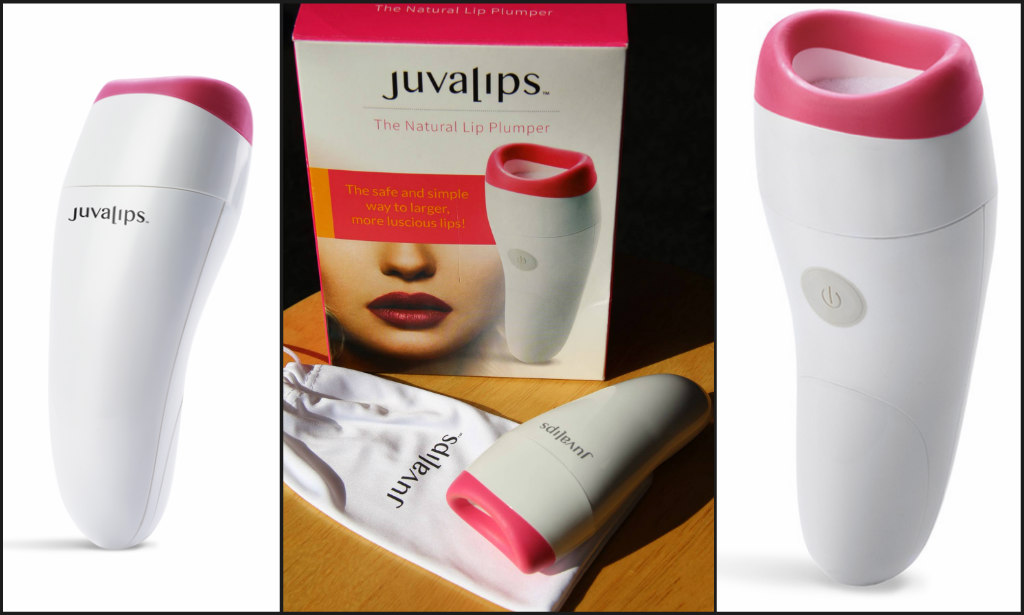 Angelina Jolie, Jennifer Garner, Priyanka Chopra … along with their beauty and talent, they have something else in common too: full, plump lips!
Having bigger lips is a trend that doesn't seem to be going anywhere. From injections to topical treatments, women are trying everything to get fuller lips. It turns out, there's a more natural way and you can do it in the comfort of your own home: JUVALIPS!
It's called the JuvaLips Original Lip Plumper. It comes with a microfiber carrying bag, two AAA batteries, 5 replacement felt pads and the mouthpiece is removeable.
The device suctions your lips for 1-2 minutes, creating a blood flow for that plumper look. I tried it myself, check it out…
CLICK BELOW TO WATCH OUR JUVALIPS VIDEO
Of course, don't do it too many times to avoid any bruising. 1-2 times worked for me and it lasts up to 6-8 hours!
JuvaLips offers a 30-day money-back guarantee and 1-year warranty… but something tells me, you'll be happy with the device!
Original Price: $149.95, now $129.95