The Emmy®- and Golden Globe-winning comedy series CURB YOUR ENTHUSIASM, starring Larry David, returns for its ten-episode ninth season SUNDAY, OCT. 1 (10:00-10:30 p.m. ET/PT), on HBO.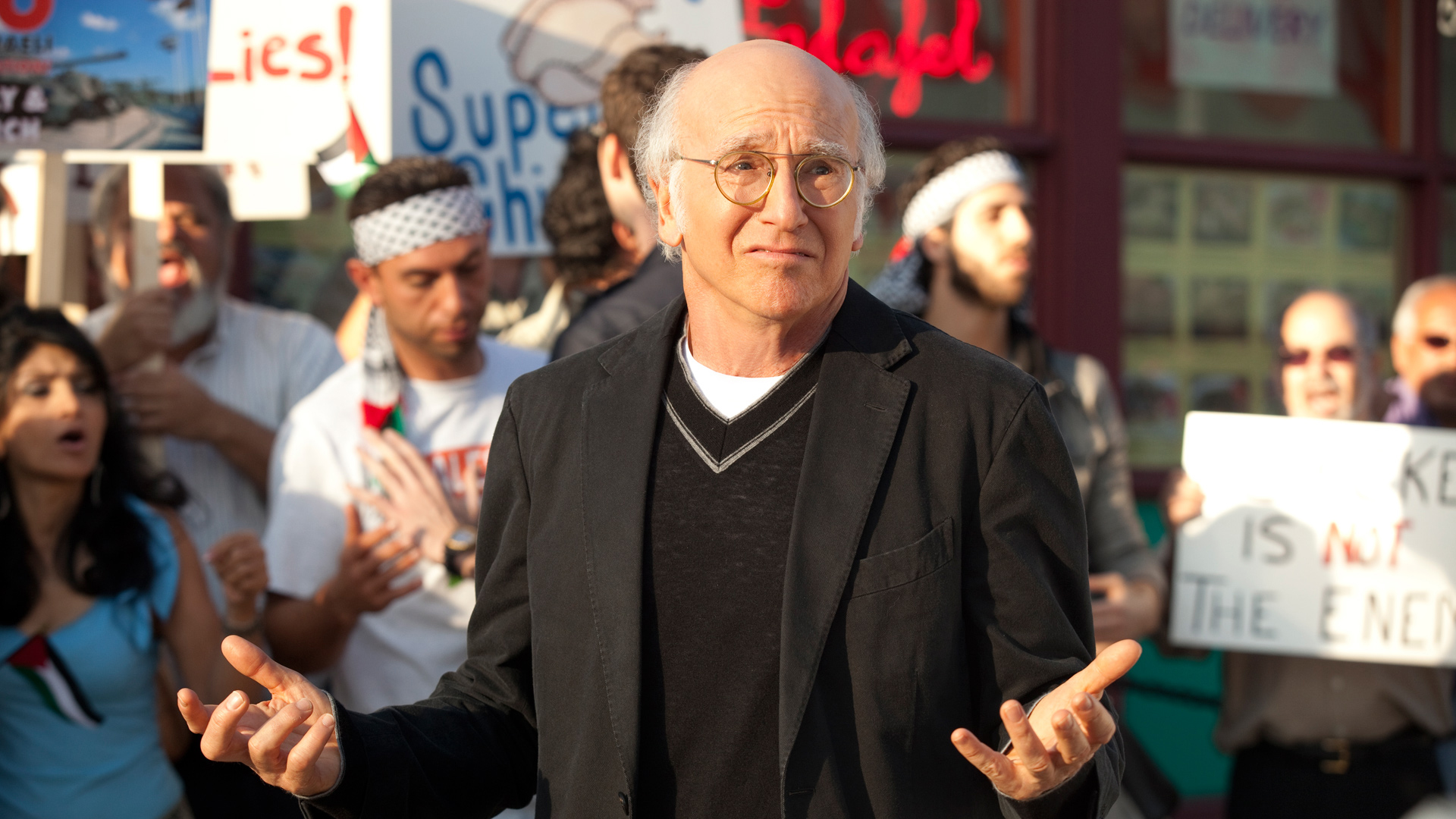 The show stars "Seinfeld" co-creator David as an over-the-top version of himself in an unsparing but tongue-in-cheek depiction of his life.
The new season brings back cast favorites Cheryl Hines as Cheryl, Jeff Garlin as Jeff, Susie Essman as Susie and J.B. Smoove as Leon, as well as series veterans Richard Lewis, Bob Einstein, Ted Danson and Mary Steenburgen.
Also appearing on CURB YOUR ENTHUSIASM this season are Elizabeth Banks, Ed Begley, Jr., Carrie Brownstein, Bryan Cranston, Lauren Graham, Jimmy Kimmel, Nick Offerman, Nasim Pedrad and Elizabeth Perkins.
In other HBO news, titled after the local slang for New York's fabled 42nd Street and starring James Franco and Maggie Gyllenhaal, THE DEUCE begins its eight-episode season SUNDAY, SEPT. 10 (9:00-10:20 p.m. ET/PT), followed by other episodes subsequent Sundays at the same time.
THE DEUCE follows the rise of the porn culture in New York from the early 1970s through the mid-1980s, exploring the rough-and-tumble world of the sex trade from the moment when both a liberalizing cultural revolution in American sexuality and new legal definitions of obscenity created a billion-dollar industry that is now an elemental component of the American cultural landscape. Beginning in 1971, the show follows a cast of barkeeps, prostitutes, pimps, police and nightlife denizens as they swirl through a world of sex, crime, high times and violence and the porn business begins its climb from Mafia-backed massage parlors and film labs to legitimacy and cultural permanence.