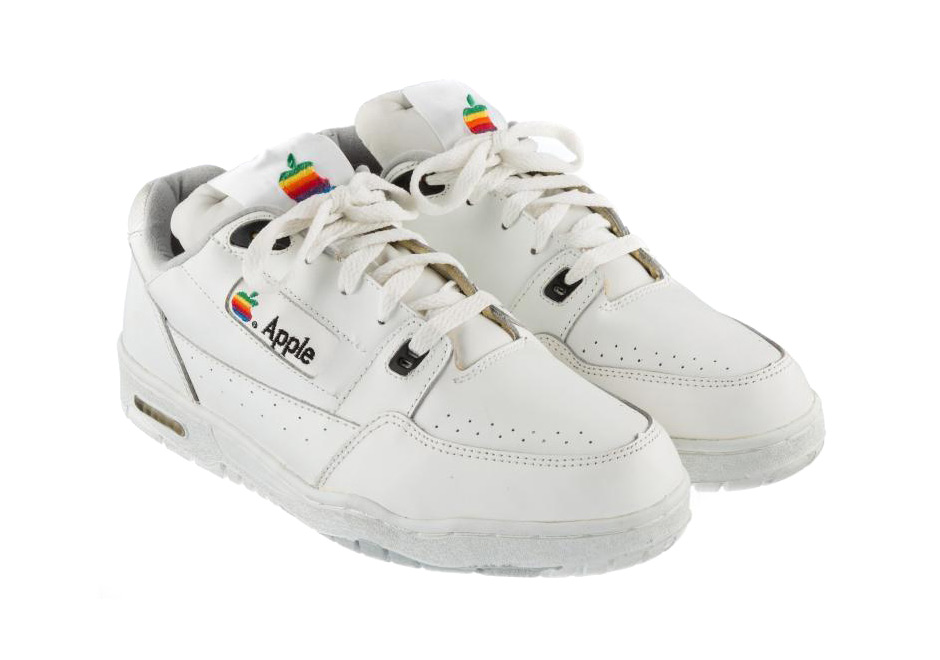 Apple sneakers found in a San Francisco garage sale!
One of only a two known pairs of prototype sneakers manufactured by Adidas for Steve Jobs and Apple Computers in the early nineties will make its auction debut June 11 during Heritage Auctions' The Future is Now: An Auction of Collectible Sneakers, Urban Art and Objects.
Fans and collectors can see the sneakers as well as other auction items at Heritage Auctions' Beverly Hills office (9478 West Olympic, First Floor, Beverly Hills, CA 90212) during extended hours Saturday from 10 a.m. – 5 p.m.
Purchased for in a garage sale in the San Francisco-Bay area these size 9 ½ sneakers will be in demand from a variety of collectors.
Originally intended for promotional use the white leather sneakers feature Apple branding on the side and tongue and could garner over $30,000 at auction.