In 1976, Paul-François Vranken decided to found a champagne house bearing his name. Since its inception, The Vranken – Pommery, Monopole group manages different brands including: Demoiselle, Heidsieck & Co, and Charles Lafitte. Vranken grows over 270 hectares of vines with parcels classified as premier cru and grand cru planted with Chardonnay, Pinot Noir and Pinot Meunier.
Vranken – Diamant & Diamant Rosé
The calcareous soil of the Champagne region makes a unique growing territory. After the vines are tended throughout the year, the plants are pruned and guided so that the sun can reach the grapes and help them grow to full ripeness before being harvested. These vines are planted primarily in Grands Crus villages producing more than 4 million bottles of Vranken champagne each year.
When the wines are bottled, yeasts are added. Over the course of their life, they will generate effervescence, i.e. the bubbles in Champagne. Finally, for a perfect finish, the bottles are sent to the depths of the chalk cellars where, sheltered from light, heat and noise, the yeasts can get to work. The deposits will be removed, giving the Champagne a pale gold sparkle and revealing what the cellar director had consigned to paper years before.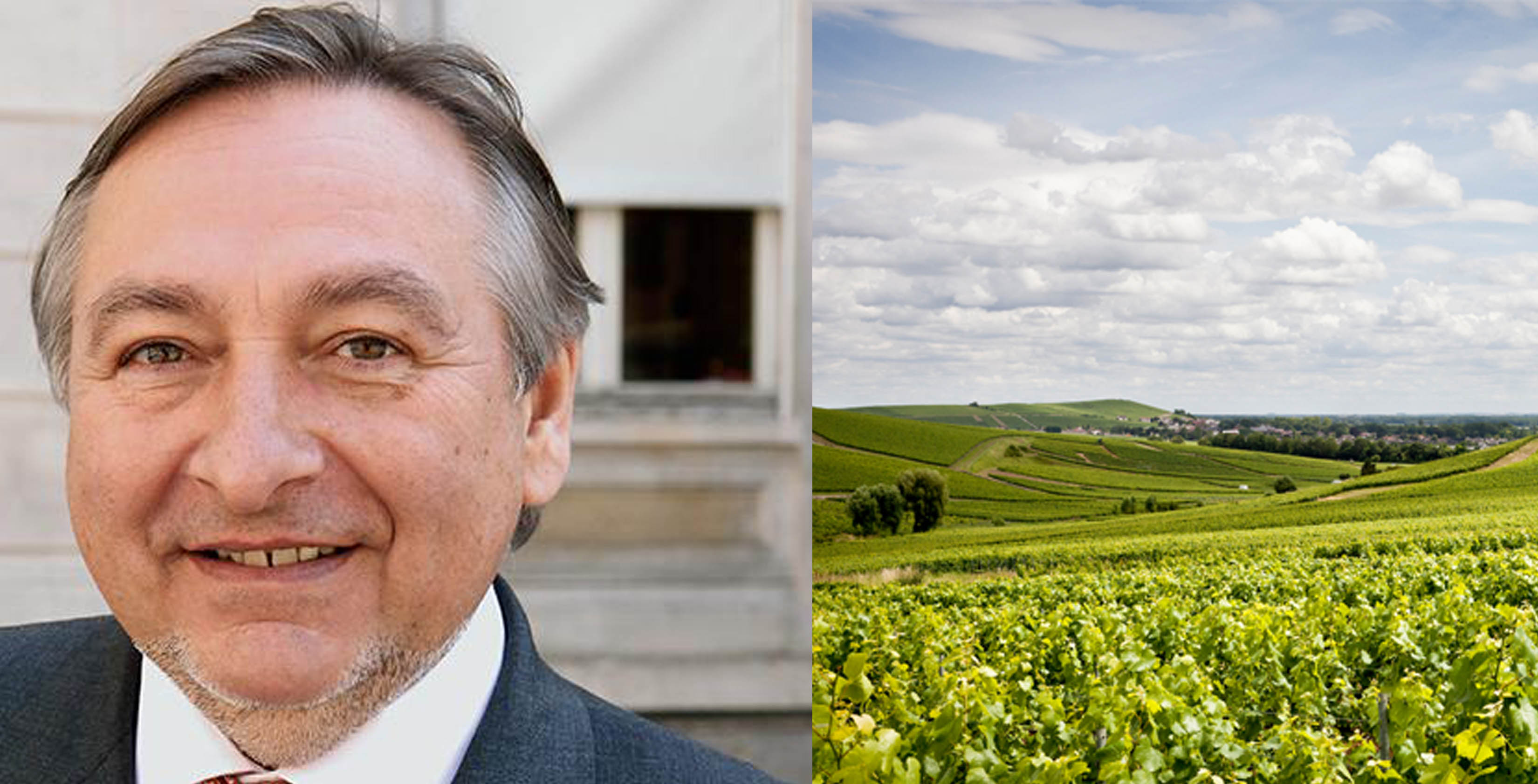 Paul-François Vranken
Twenty years after the birth of Demoiselle, Vranken created Diamant. These are two outstanding champagnes that come in a beautifully sculpted bottle.
Diamant is a 50% Pinot noir and 50% chardonnay. It has a gorgeous light straw color with a delicate aroma revealing floral and fruity citrus notes with hints of brioche.
Diamant Rosé is a 50% Pinot noir and 50% chardonnay. This exceptional Cuvée has a salmon pink color with amber tones.
The nose reveals aromas of wild strawberries and blackberries. Well rounded it remains soft on the palate, pleasant to the taste. Highly recommended for any occasion.