It's National Bourbon Day! If you're not keen on sipping on a glass of bourbon, why not mix it up in the kitchen and include the famous spirit in a dinner recipe!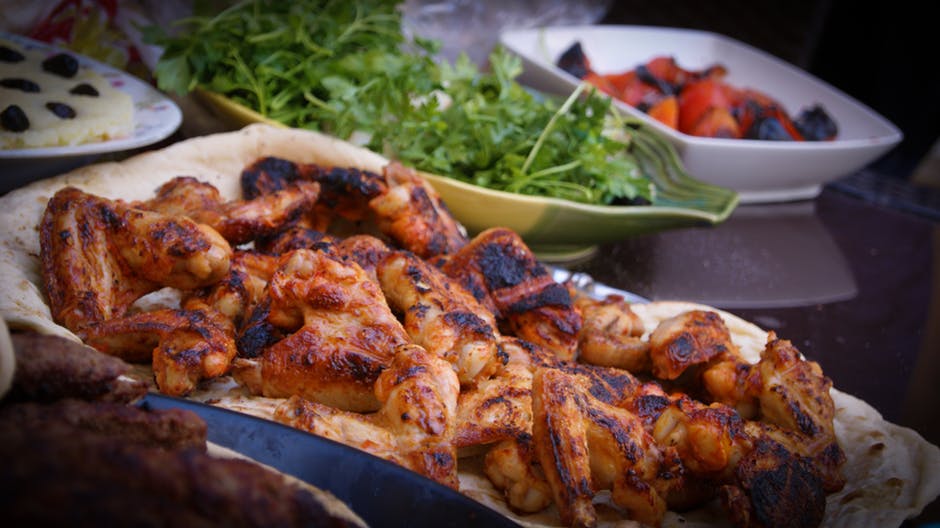 Check out Bobby Flay's recipe for Spicy Bourbon Glazed Grilled Chicken Legs
WHAT YOU NEED:
Serves: 8
1 cup Kentucky Bourbon
1 cup molasses
3 tablespoons honey
1 tablespoon red wine vinegar
3 heaping tablespoons Dijon mustard
Few dashes hot sauce
2 tablespoons finely chopped fresh mint leaves
Kosher salt and freshly ground black pepper
Canola oil
8 chicken legs, bone in, skin on
Kosher salt and freshly ground black pepper
WHAT TO DO:
1. Put the bourbon in a medium saucepan and bring to a boil over high heat and cook until reduced by half. Whisk in the molasses, honey and vinegar, bring to a boil and cook for 1 minute.
2. Remove the mixture from the heat, whisk in the mustard, hot sauce and mint and season with salt and pepper. Transfer to a bowl and let cool slightly.
3. Preheat a gas grill to medium heat or if using charcoal prepare a fire for direct and non direct grilling, pushing the charcoal over to one side. Cover the grill to heat up the grates.
4. Brush the chicken with oil on both sides and liberally season with salt and pepper. On a gas grill, start the chicken on the grates, skin-side down and slowly cook the chicken until the fat renders and the skin begins to get crispy, about 8 minutes. Turn the chicken over and continue cooking until the bottom is golden brown and the chicken is cooked through, about 10 minutes longer, begins brushing the top with the glaze during the last 5 minutes of grilling.
Bon Appetit!