Warm weather is here and that means weekends by the pool. If your pool or jacuzzi is covered during the winter, you have to prepare and clean your outdoor recreational space for summertime!
Leslie's Swimming Pool Supplies is a one-stop-shopping bonanza for anything you need for pools and spas and all in between. Being someone with spa needs, I checked out their extensive inventory of supplies. There is such a large selection; you had better know exactly what you need.
I was in the market for chemicals to keep my spa crystal clean. First, I needed some chlorine for the spa so I found Leslie's Chlor-Brite Granular Chlorine Pool Shock. It is a high-quality, fast-dissolving sanitizer containing 99% active ingredients with power to kill bacteria in your water. It also has an added UV inhibitor which slows down the process of the sun burning off chlorine in your pool or spa and keeps it sanitized longer.
It comes in a handy 1 lb. bag ($4.99) or for large pools or spas, there is an 8 lb. ($39.99), 25 lb. ($104.99) or 40 lb. ($149.99) bucket to keep your water fresh and clean. I use Chlor-Brite along with another product from Leslie's called Fresh N Clear, which is a chlorine-free shock that helps eliminate contaminants, organic waste, chlorine odors, and prevents algae. Fresh N Clear is also a quick-acting formula that dissolves fast in your pool, leaving you with more time to relax in it. This product also comes in the handy 1 lb. bag ($4.99) or the large 25 lb. ($104.99) or 40 lb. ($149.99) buckets. I also needed a filter for the spa and Leslie's carries one of the best on the market.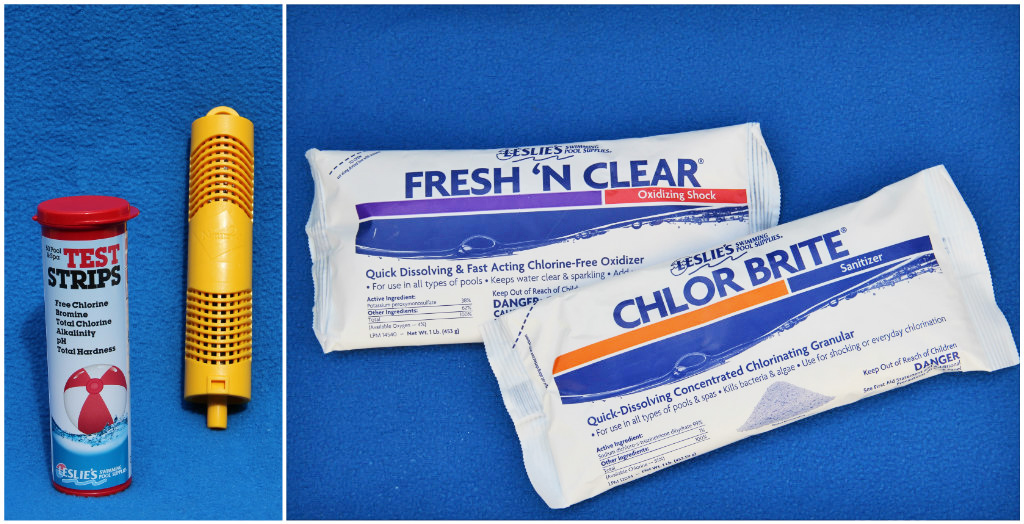 For a small hot tub like mine, I recommend the Nature 2 W20750 – Spa Purifier ($41.99). This powerful little filter could probably keep my spa clean all by itself, but combined with the other products I've already mentioned, my spa continues to be as clear and odorless as you could ever hope for. The Nature2 purifier is completely self-contained and fits easily into most existing spa filter cartridges, therefore continuously working around the clock in between usages of the Chlor-Brite and Fresh N Clear.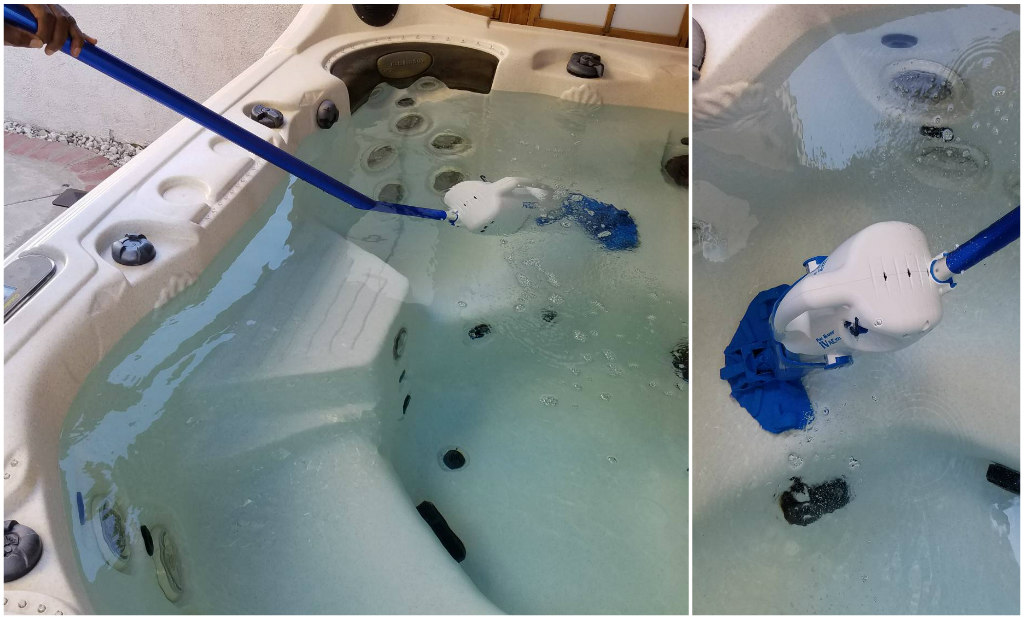 Finally, for the times when dirt and debris finds its way to the bottom of your hot tub, Leslie's carries an array of vacuums, particularly the Water Tech iVac 350 – Pool and Spa Vacuum. Affordably priced at $219.99, this is quite a deal for such a powerful unit. The Pool Blaster Handheld Pool Cleaner allows you to pin-point and remove tough stains, dirt, and debris from your pool's bottom and walls. This vacuum is lightweight and battery powered, and fits perfectly in your hands. The internal battery is rechargeable and includes its own AC adapter which plugs into any normal outlet.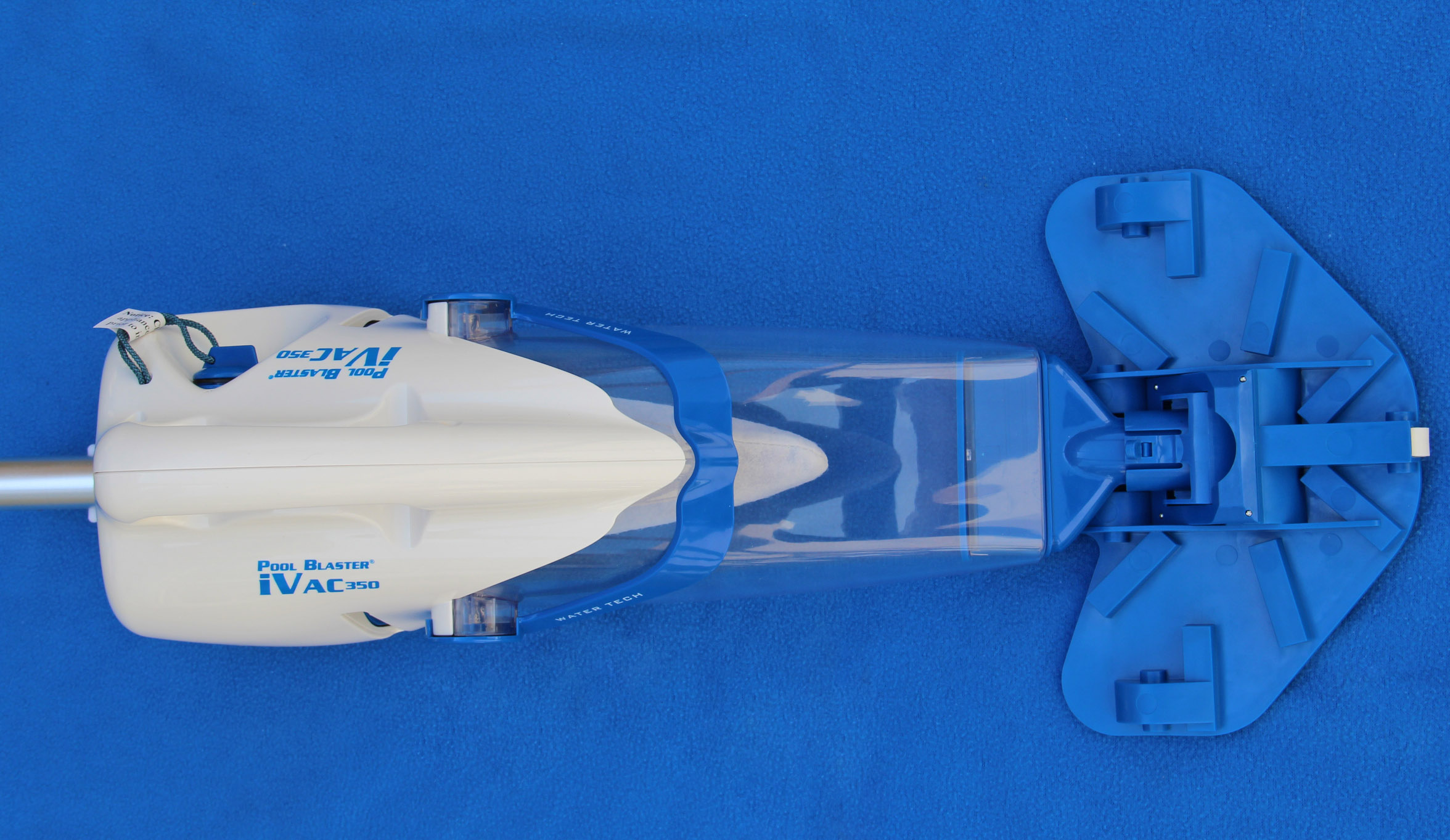 Leslie's also carries the sturdy Valterra B4457 – Deluxe 3-Piece Telescopic Pole ($29.99), which helps you reach the bottom of your hot tub or pool with ease by extending from 5-15 ft. Whether you have an Infinity-pool, regular pool, Jacuzzi, above-ground spa or in-ground spa, Leslie's Swimming Pool Supplies can accommodate your every need at very affordable prices. Just Google them, they have over 850 retail stores nationwide. I'm sure there's a location near you.