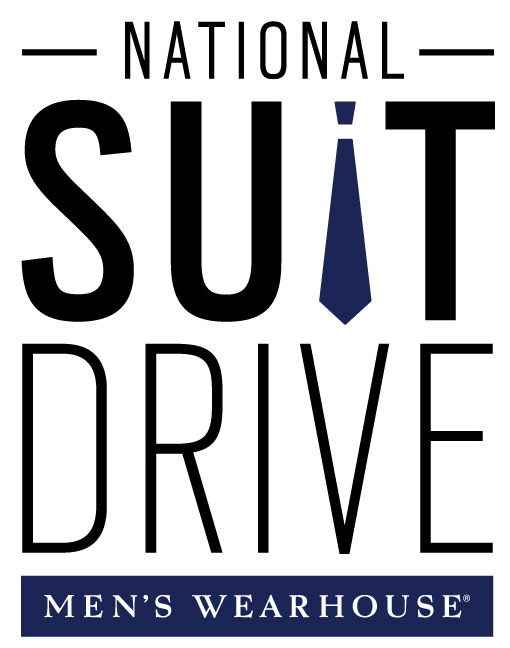 We love to see large companies give back! For its 10th annual National Suit Drive, Men's Wearhouse is launching a month-long initiative that collects gently-used professional clothing for Americans transitioning back into the workforce.
Donations collected at Men's Wearhouse stores throughout July will be distributed to over 170 local non-profit organizations across the country that help disadvantaged individuals regain employment through job readiness programs and workforce assistance. Over the past nine years, the National Suit Drive has collected more than 1.3 million items of professional clothing.
"In a job interview, confidence can be the deciding factor that helps land you the job," said Doug Ewert, CEO of Tailored Brands, Inc. "Putting on a suit gives you that confidence to make a great first impression, and the National Suit Drive provides men the opportunity to look and feel their best as they take the next step in their career. In our tenth year, we're hopeful to collect more donations than ever before."
How can you help?
People can donate their gently-used professional clothing, including men's and women's suits, ties, jackets, shirts, pants, belts and shoes at over 750 Men's Wearhouse locations across the country. As a thank you, donors will receive 50 percent off their next purchase of regular priced retail items (excluding shoes, clearance and Exceptional Value items).
"Wearing the right suit not only enhances your outer appearance, it boosts your mindset as well," said Joseph Abboud, award-winning designer and Chief Creative Director of Tailored Brands, Inc. "That's what the National Suit Drive is about – helping people get that boost to feel their best, secure the job, and fulfill their dreams."
#GIVEASUIT