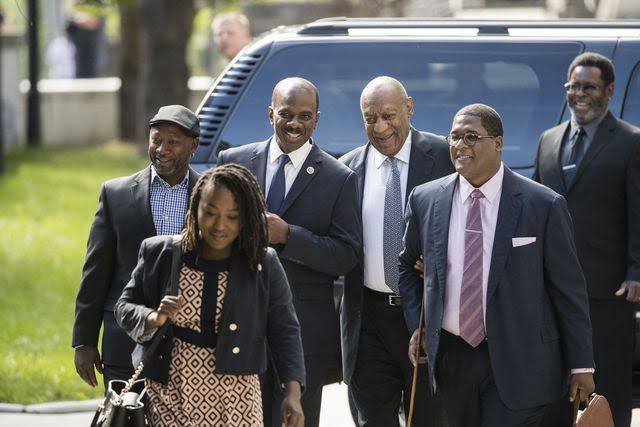 A total of sixty women have accused comedian Bill Cosby of rape, assault and other sexually related crimes. On Saturday, June 17, the judge in the sexual assault trial of Cosby declared a mistrial.
After six days of deliberations, the jurors could not reach a unanimous decision regarding whether or not Cosby drugged and assaulted Andrea Constand in the comic's home in 2004.
District Attorney Kevin R. Steele of Montgomery County in Pennsylvania immediately vowed to put Mr. Cosby on trial again, according to reports.
After the judge's decision, Cosby's wife Camille Cosby has issued a statement saying:
"How do I describe the District Attorney? Heinously and exploitively ambitious. How do I describe the judge? Overtly and arrogantly collaborating with the District Attorney. How do I describe the counsels for the accusers? Totally unethical. How do I describe many, but not all, general media? Blatantly vicious entities that continually disseminated intentional omissions of truths for the primary purpose of greedily selling sensationalism at the expense of a human life.
Historically, people have challenged injustices. I am grateful to any of the jurors who tenaciously fought to review the evidence; which is the rightful way to make a sound decision. Truth can be subdued, but not destroyed."