"A gunman opened fire on members of Congress and their staff as they were practicing for tomorow's annual charity baseball game. Authorities are starting to investigate the crime," President Donald Trump said at a live news conference on Wednesday morning.
The President went on to confirm that the "Assailant has now died."
The shooter was identified as 66-year-old James T. Hodgkinson, of Illinois. He opened fire early Wednesday morning on a baseball field in Alexandria, Virginia. Congressmen Steve Scalise was shot, along with four other victims who are currently being treated.
If it were not for Scalise's presence, Capitol police would not have been present at the field. Local Alexandria police joined Capitol law enforcement within a matter of minutes.
"Many lives would have been lost if not for the Capitol Police officers…," President Trump added.
It was revealed that the gunman had volunteered for Senator Bernie Sanders campaign. In response to the attack, Sanders released the official statement below.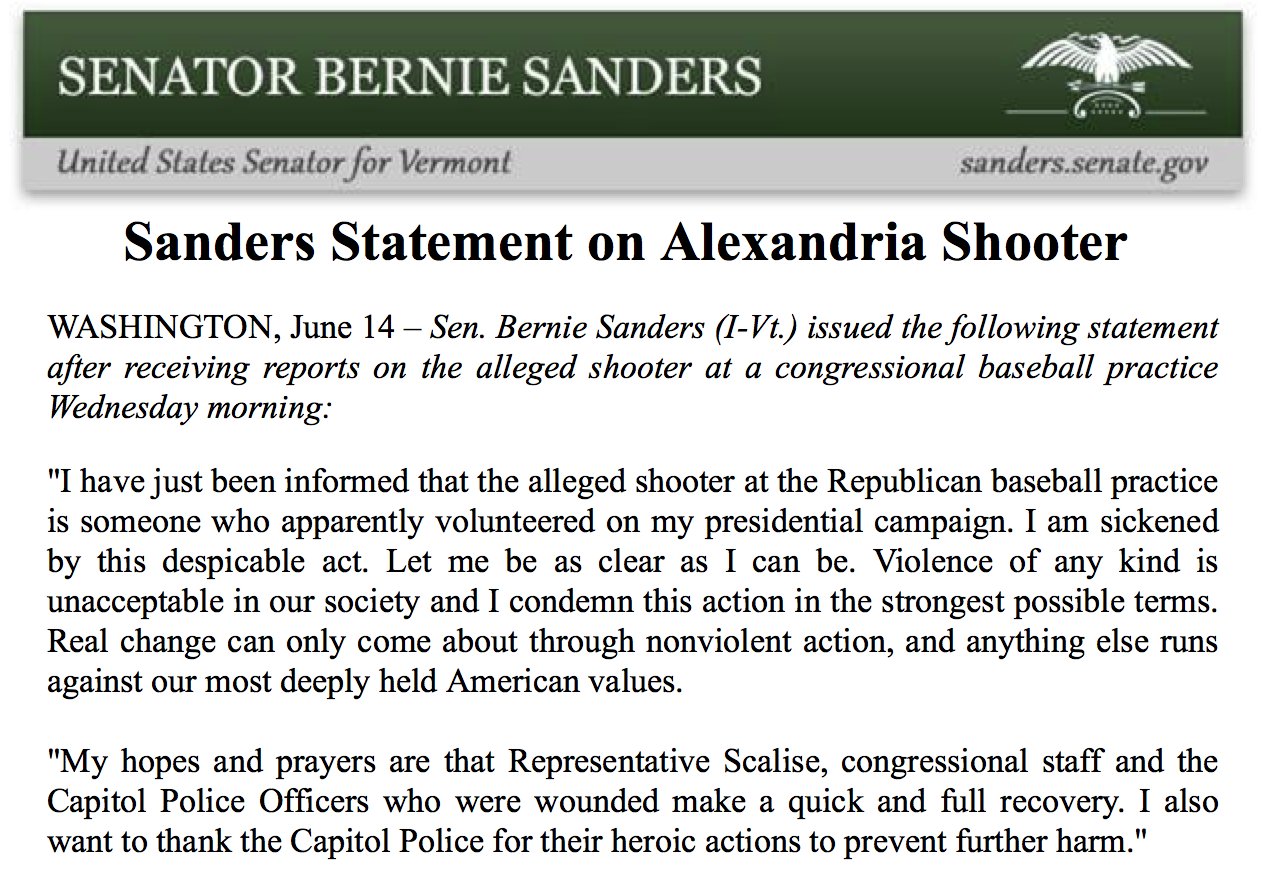 The charity baseball game, which takes place every year, is expected to still take place on Thursday, June 15th.