Americans are kicking off the official start of grilling season this Memorial Day weekend and firing up their barbecues in celebration of National Hamburger Day on Sunday.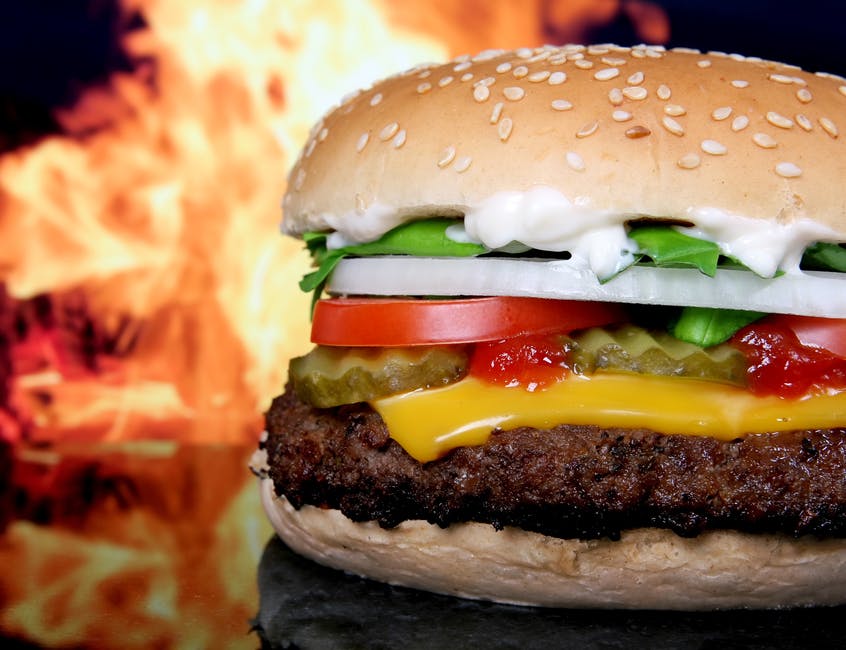 Did you know that the origin of the term 'burger' dates back to the 1880s in Hamburg, Germany? Locals would ground up beef steak and form it into patties which they called a "Hamburg Steak."
Join the fun with just-released, "hot off the grill" favorite burger recipes and culinary inspiration from the Beef Checkoff.
They revealed its top ten most-searched-for burger recipes, with Lean Mean Cheeseburger, Ranch Burgers, Caribbean Beef Burgers with Mango Salsa, Cheesy Jalapeno Pepper-Stuffed Burgers, Carolina Barbecue Burgers, Classic Beef Cheeseburgers, Maple-Bacon Beer Burger, Barbecue Chipotle Burgers, Thai Burger and Zesty BBQ Cheeseburgers taking top billings.
The Beef Checkoff is also rolling out its new Beef 101: Burger Bar video.
Here's a great recipe for their Lean Mean Burger!
WHAT YOU NEED:
1 pound Ground Beef (93% lean or leaner)
2 tablespoons quick-cooking oats
1/2 teaspoon steak seasoning blend
4 seeded or whole wheat hamburger buns, split
4 slices lowfat cheese, such as Cheddar or American
Toppings:
Lettuce leaves, tomato slices (optional)
WHAT TO DO:
Place oats in foodsafe plastic bag. Seal bag securely, squeezing out excess air. Roll over bag with rolling pin to crush oats to a fine consistency.
Combine Ground Beef, oats, and steak seasoning blend in large bowl, mixing lightly but thoroughly. Lightly shape into four 1/2-inch patties.
Place patties on grid over medium, ash-covered coals. Grill, covered, 8 to 10 minutes (over medium heat on preheated gas grill, 7 to 9 minutes) until instant-read thermometer inserted horizontally into center registers 160°F, turning occasionally.
Line bottom of each bun with lettuce and tomato, if desired; top with burger and cheese slice.
Test Kitchen Tips
Cooking times are for fresh or thoroughly thawed Ground Beef. Color is not a reliable indicator of Ground Beef doneness.
For cooking tips, information and more creative takes on Americans' beloved burger, visit BeefItsWhatsForDinner.com.