Dao is an ancient Chinese philosophy centered on achieving the perfect harmony between Yin and Yang. Focusing on nourishing Yin energy, The Ritual of Dao collection has these two fun foaming shower gels which will put you in a good mood!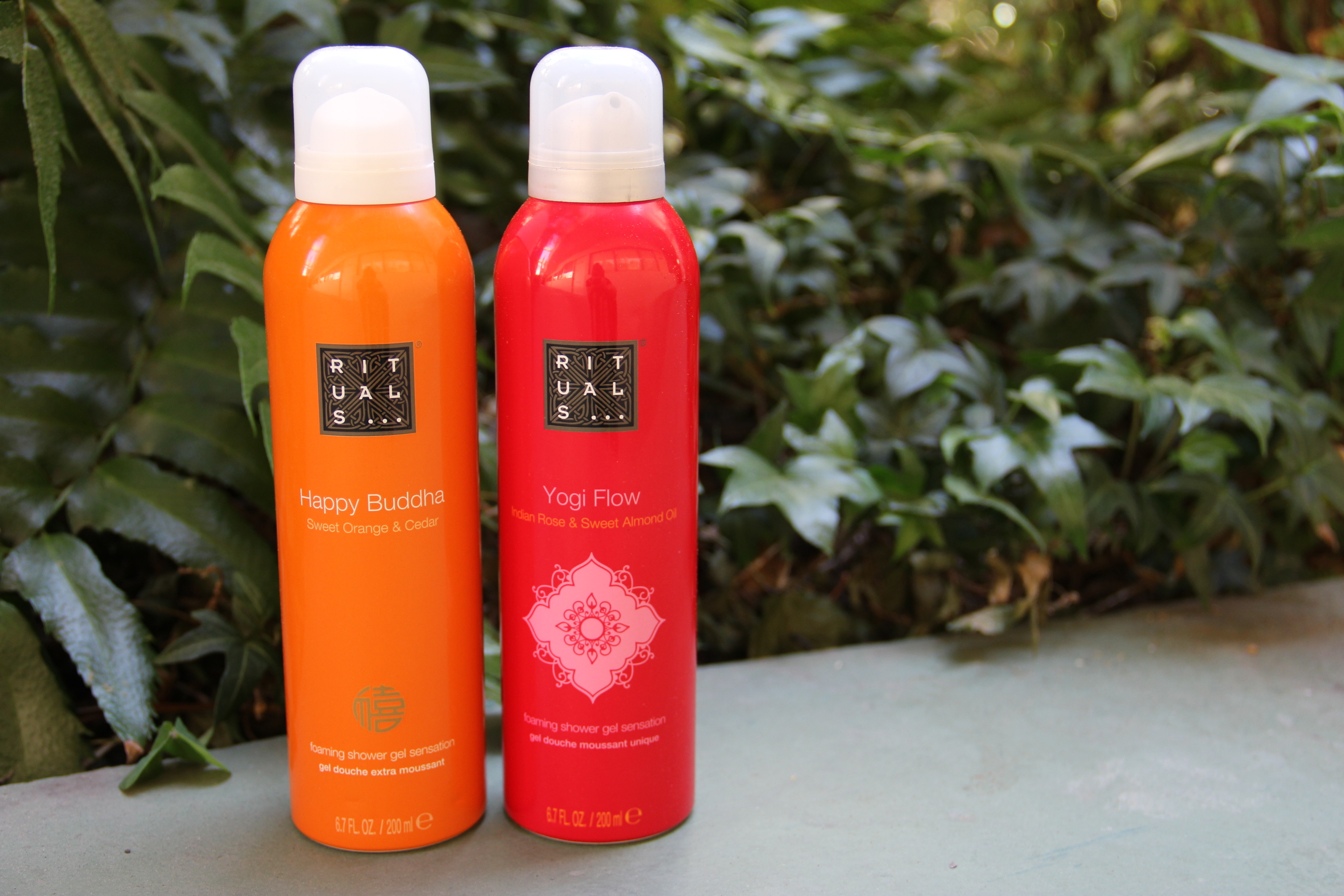 Start your day with a boost of happiness… In ancient China, 1100 years ago, the Laughing Buddha was a famous monk whose legendary smile brought happiness wherever he went. For centuries, rubbing his belly has symbolized good luck and prosperity.
Inspired by this tradition, Rituals' Happy Buddha has a rich, creamy moisturizing foam enhanced by scents of Sweet Orange and Cedar Wood, bringing a touch of happiness to everyday life.
My other favorite is Yogi Flow Shower Foam. It combines the wonderful, delicate scent of Indian Rose and moisturizing Sweet Almond Oil.
Both 6.7 fl oz. for $15.00.