The story of Clive Christian, the renowned British Perfume House was established by Queen Victoria when she gave her crown to the perfumery in 1872 as a symbol of utmost quality and excellence. Needless to say, their fragrances are the epitome of luxury.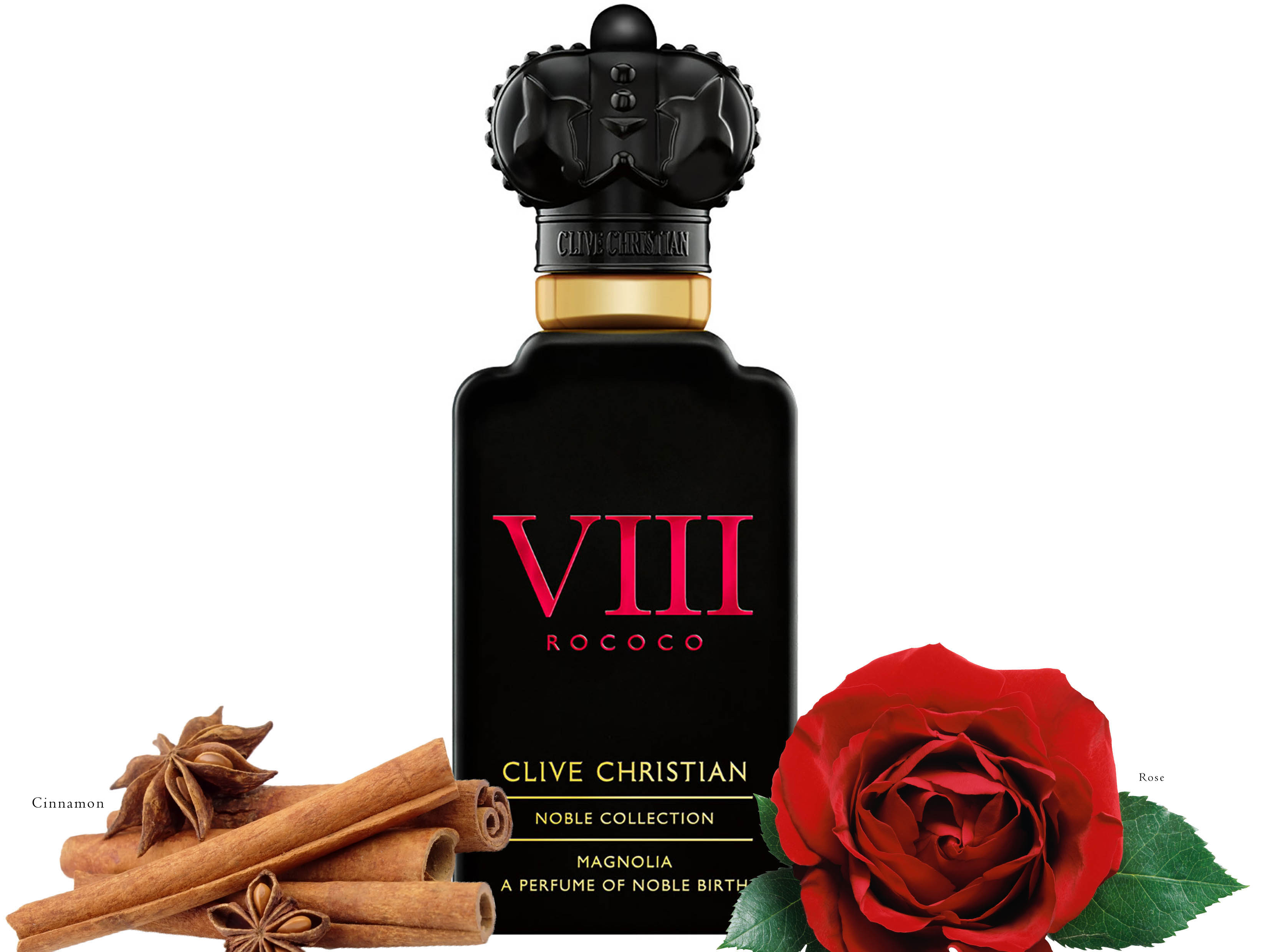 In 1999, Clive Christian took over one of the oldest British perfume houses, The Crown Perfumery. He created pure perfumes in complex formulas with the most precious natural ingredients.
Celebrating elegance, Clive Christian Perfume introduces Noble VIII, a fragrant pair which encapsulates the charm and style of the Rococo movement. Crafted using the finest and most exquisite ingredients, Noble VIII is a collection that is magical and alluring in equal measure.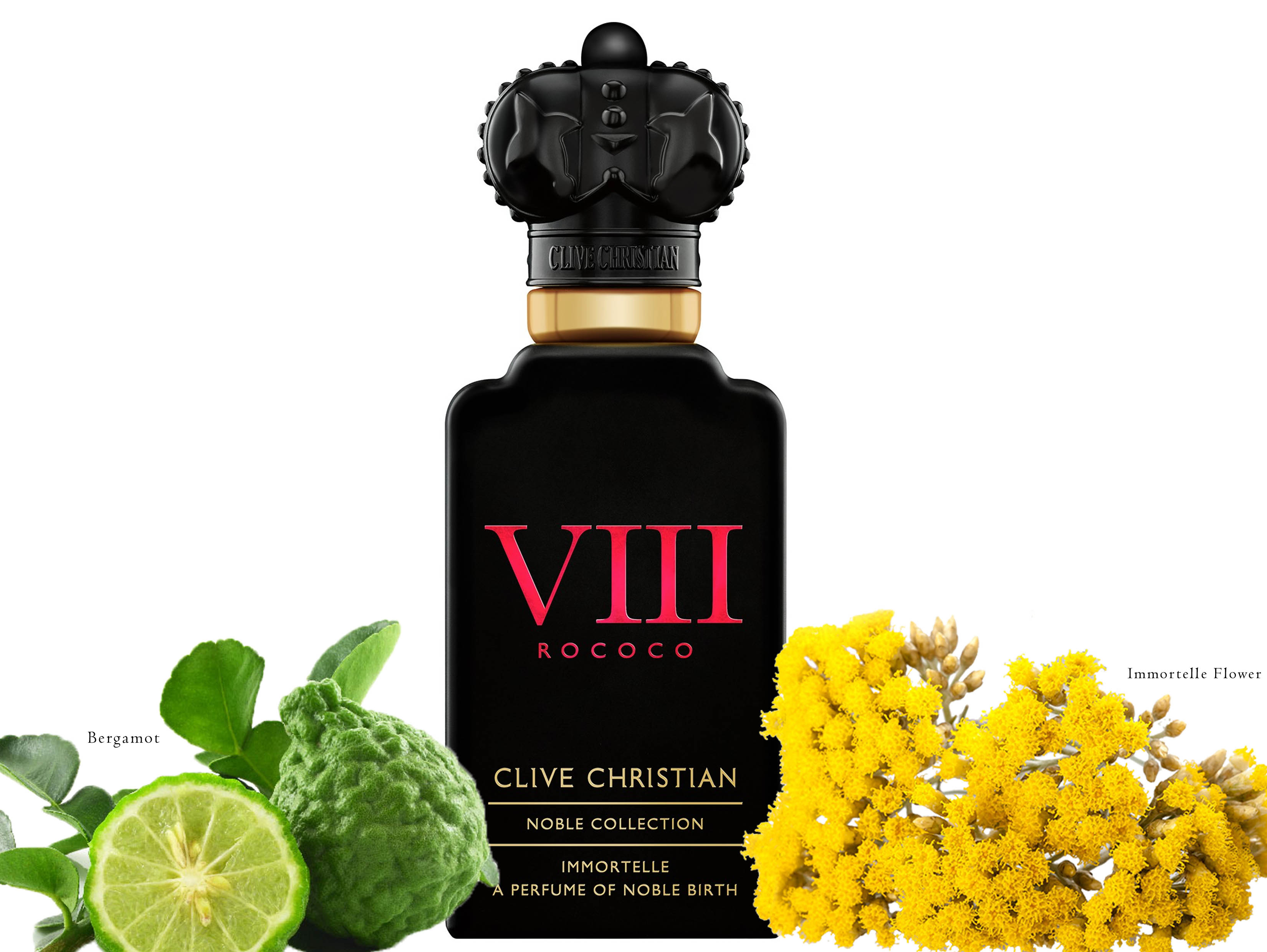 VIII ROCOCO Magnolia
First for ladies: Noble VIII Magnolia, the floral fragrance by excellence draws on the sweet femininity of the pink used throughout the era and on the delicacy of the beloved moss rose.
With Top Notes of Bergamot, Black currant, Mandarin; it is followed by a heart of Rose, Magnolia, Cinnamon and Clove before finishing with notes of Sandalwood and Oakmoss.
The Chinoiserie design of the packaging brings an exquisite final touch to the presentation of this superior fragrance.
Price: 50ml for $550 at Neiman Marcus
For Gentlemen …
Immortelle – Masculine Edition: Fougere
Noble VIII Immortelle opens with fresh notes of bergamot but harnesses the velvety, sensual honeyed note of the infamous everlasting flower, Immortelle. When fused with woody undertones of calming papyrus, amber and vetiver, it produces a masculine depth which lingers on skin and unravels to reveal unrivaled elegance and complexity.
Clive Christian Noble VIII Rococo Immortelle is available at Neiman Marcus, $550 for 50 ml.