Pepperidge Farm is one of our go-to cookie brands! A classic in the cookie industry, they're spicing it up with their new Pepperidge Farm Farmhouse Thin & Crispy cookies.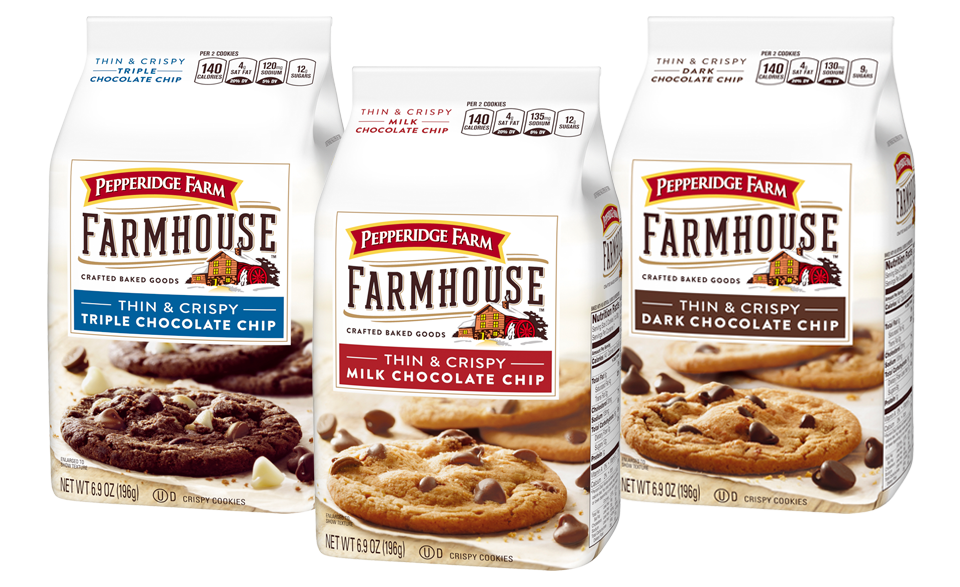 We tried (yes, we tasted them all!) all of their flavors: Milk Chocolate Chip, Dark Chocolate Chip and Triple Chocolate Chip.
Pepperidge Farm Farmhouse Thin & Crispy Cookies are inspired by homemade cookie recipes and made with only 9 – 12 real ingredients, depending on the flavor, including Chocolate, Flour, Butter, Sugar, Brown Sugar, Cage-Free Eggs, Baking Soda, Vanilla Extract, and Salt.
As of May 2017, the entire Pepperidge Farm American Collection Cookies line, with names inspired by American cities such as Nantucket® and Sausalito®, will also move to adding cage-free eggs to their ingredient list. All 58 varieties of Pepperidge Farm breads, buns and rolls are free from High Fructose Corn Syrup, and contain no colors or flavors from artificial sources.
This year marks the 80th anniversary of Pepperidge Farm… Happy Anniversary!
Check your local grocery store or bodega for pricing.