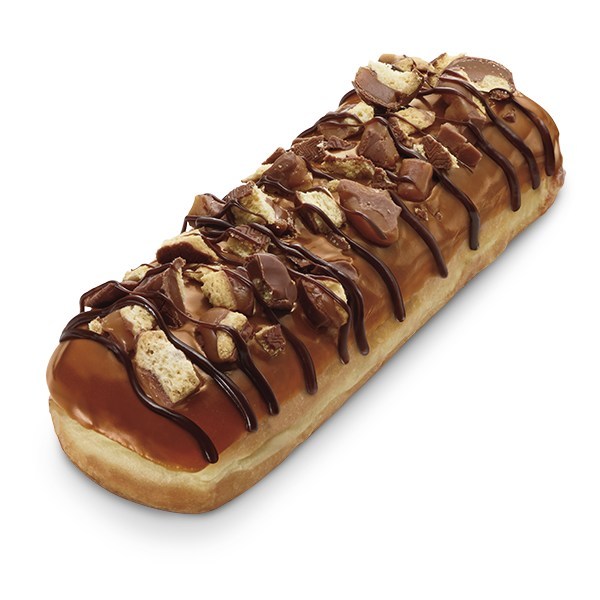 A donut with candy on top? Yes, please!
7-Eleven, Inc. is introducing its first fresh donut topped with chocolate bar pieces, and the world's largest convenience retailer selected one of America's top 10-selling chocolate candies for the honor – TWIX® Caramel Cookie Bars.
The Caramel Bar Made with TWIX Donut is a yeast-raised rectangle bar topped with caramel icing, drizzled with chocolate and sprinkled with chopped TWIX pieces.
Made by Mars Chocolate North America, a single pack of TWIX Caramel Cookie Bars comes with two crunchy cookie bars covered with smooth caramel and enrobed in creamy chocolate. Not only is the new donut topped with chopped pieces of TWIX, it was created to replicate the candy's caramel-chocolate deliciousness.
Like all fresh bakery items, the Caramel Bar Made with TWIX Donut is made fresh and delivered daily to 7-Eleven stores. Suggested retail price for the limited-time premium donut is $1.69 at participating stores.