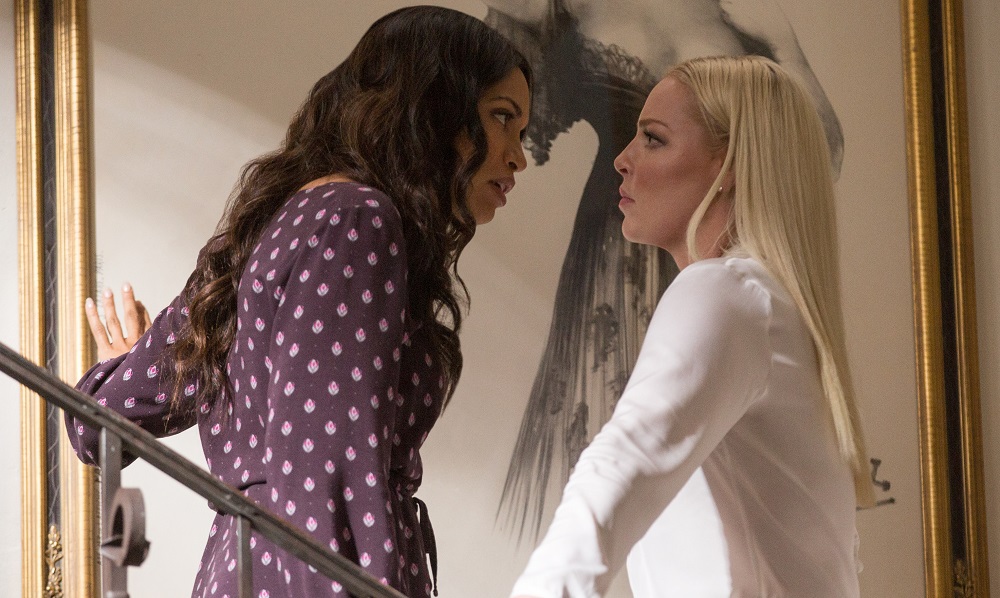 More often than not, erotic thrillers tend to feature a female protagonist with severe psychotic and sociopathic tendencies. The 1987 film, "Fatal Attraction" and "Single White Female" in 1992 serve as perfect examples. These stories kickstarted a particular sub-genre which focuses on women beyond mental repair. Every few years, filmmakers and major studios attempt to depict yet another obsessive woman who is hell bent on ruining someone's life. Unfortunately, they rarely succeed to entertain as much as their predecessors. Luckily, first-time director Denise Di Novi has Katherine Heigl leading the cast of "Unforgettable;" the latest tale of a deranged woman driven mad with jealousy. Although Heigl is best known for mediocre romantic comedies, her portrayal of a crazed ex-wife could very well be one of the best performances of her feature film career.
The screenplay by development executive turned writer, Christina Hodson may not be the most memorable thriller, but it will keep you on the edge of your seat. The audience is thrust into an interrogation room where Julia Banks (Rosario Dawson) suffers from a black eye and fresh bloody wounds. There was a murder, but who did it? Rewind to Julia's seemingly happy-go-lucky life months prior. She leaves her job behind in San Francisco to play stay-at-home fiancée in Southern California. But moving in with her soon-to-be husband David (Geoff Stults) isn't as easy as she had hoped it would be. Julia is fine adjusting to playing step-mother to David's young daughter, Lily. The problem is Lily's mother, the prim and proper Tessa Connover (Heigl). A control freak and perfectionist in every sense of the word, Tessa can't seem to let her past life with David go. Insistent on sabotaging her ex-husband's new fiancée, Tessa discovers Julia's darkest secret and uses it against her.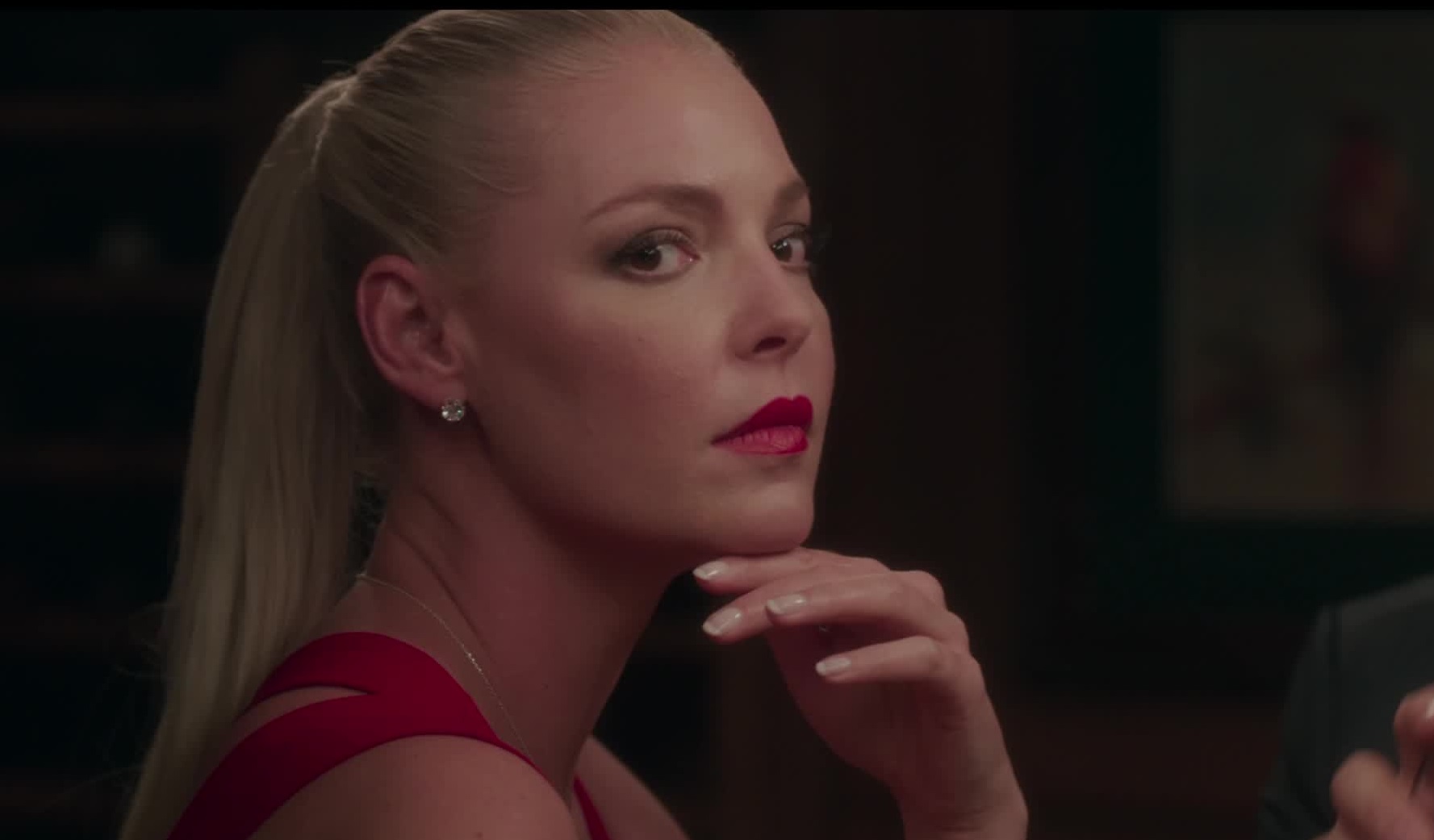 While a film like "Unforgettable" could easily turn into a two-hour long, hair-pulling cat-fight, the story surprisingly delves a bit deeper into the dark world of female rivalry; exploring themes of jealousy and manipulation. Perhaps this is thanks to the film's creative team, which is mostly made up of women with decades of experience in Hollywood filmmaking. A veteran producer overseeing more than 40 feature films,Denise Di Novi does a fine job in the directing chair. There is a consistent state of suspense and uncertainty throughout. Toby Chu's score only heightens the terrifying anticipation.
Rosario Dawson gives an impressive dramatic performance as Julia Banks, but it's Katherine Heigl who steals the show. After her long stint on "Grey's Anatomy," the tall blonde actress fell into a slew of romantic comedies before returning to TV. If "Unforgettable" proves anything, it's that Heigl shines less as 'the girl next door,' and more as the cold-hearted bi#%h. Perfectly cast as Tessa's mother is Cheryl Ladd ("Charlie's Angels"), who adds a Stepford Wife-like quality to her frigid character.
An overall entertaining thriller, Hodson surprisingly took a turn for "cheesy" in the final moments of the film. Although it doesn't spoil the movie in its entirety, it would have been best to leave out the "wink and nod" finale.
By Pamela Price
Running Time: 1hr 40min
Rated R for sexual content, violence, some language, and brief partial nudity