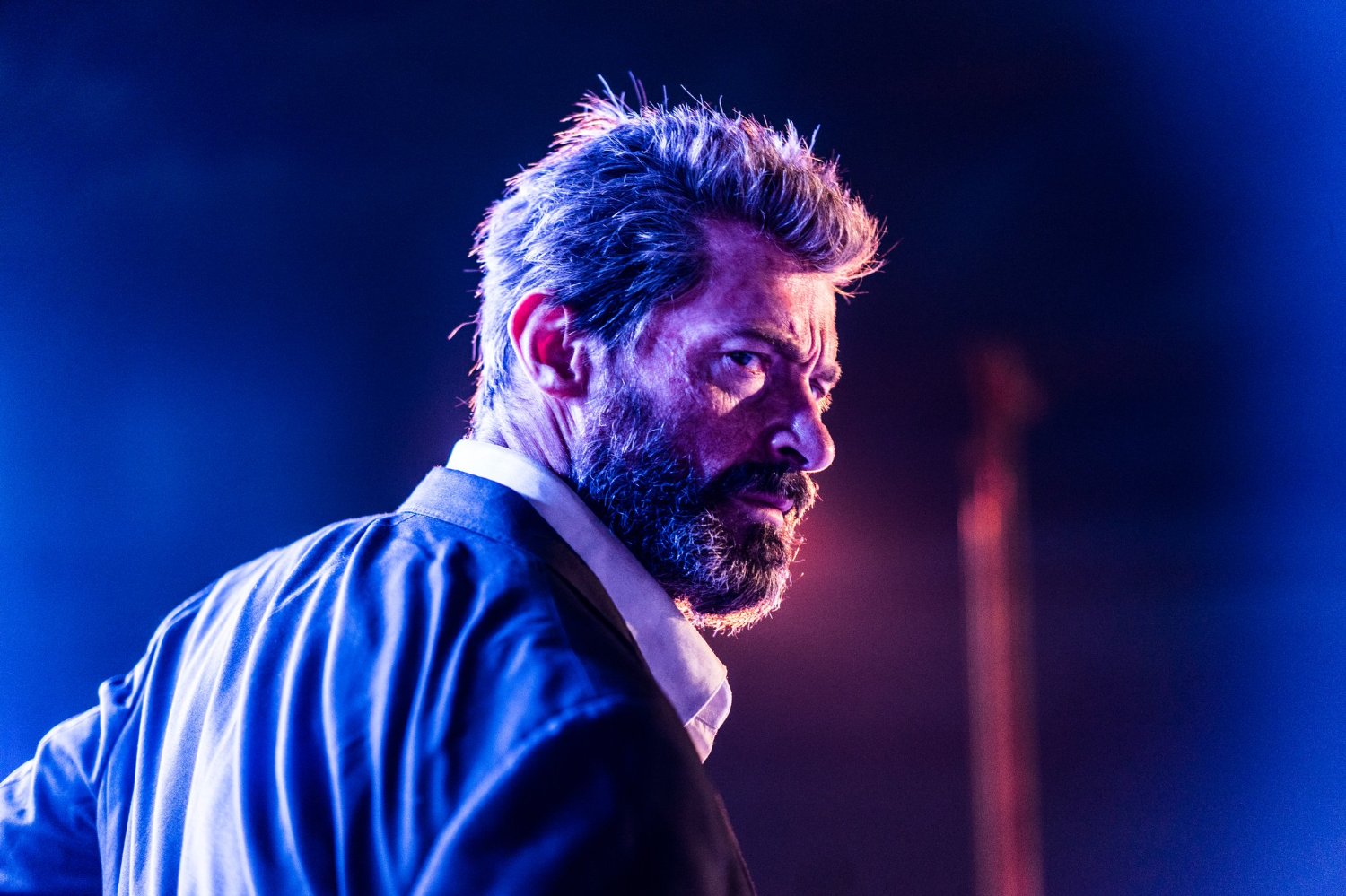 After seventeen years portraying one of the most beloved characters in the Marvel Universe, Hugh Jackman brings his reign as Wolverine to a close in the character's third and final standalone film, Logan, a decidedly dark and thoroughly compelling sci-fi actioner with elements of the Western and road movie genres.
Directed and co-written by James Mangold, whose versatility behind the camera has been evident in such previous works as Walk the Line, 3:10 to Yuma, and The Wolverine, this curtain-closing finale is a violent and vulgar character-driven superhero flick that earns every bit of its R rating, bringing a visceral quality to the bloodshed wholly unlike its predecessors. Part road movie, part dystopian Western, part sci-fi thriller, thanks to the edgy and substantive screenplay by Mangold, Scott Frank (The Wolverine, A Walk Among the Tombstones) and Michael Green (Green Lantern, the forthcoming Blade Runner 2049), Logan sends Hugh Jackman's Wolverine out on a high note, and even stands up enough on its own to invite newcomers to the superhuman proceedings. With standout action that nicely blends the digitally enhanced with the in-camera effects, and a host of notable performances from returning cast members and newcomers, most notably Jackman, his ass-kicking youngster accomplice Dafne Keen and Narcos star Boyd Holbrook, Logan sets the bar magnificently high for future X-Men installments.
Set in the year 2029, Logan kicks off with the titular clawed hero living in isolation in a smelting plant along the Mexican border with fellow outcasts Caliban (Stephen Merchant) and the debilitated, seizure-prone Charles Xavier (Sir Patrick Stewart). Perpetually drunk and content with hiding from the surrounding world, Logan's isolated existence comes to an end when the mysterious and distressed Gabriela (Elizabeth Rodriguez) arrives with a dire request that Logan usher a special young girl named Laura (Keen) to the safe terrain known as Eden in the South Dakota Badlands.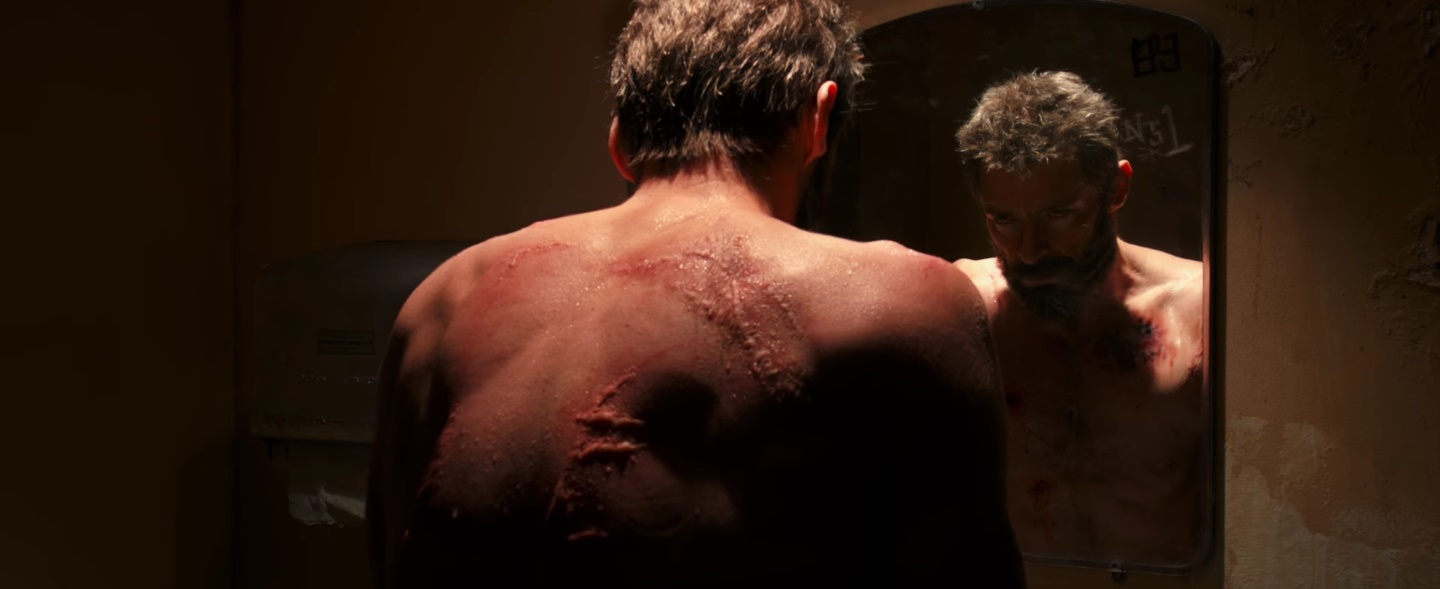 Logan's confusion behind the request soon gains some clarity when he learns that Laura is a lab-created mutant with killer claws and fighting skills much like his own, who was molded to become a child super-soldier by a diabolical geneticist named Zander Rice (Richard E. Grant). As Logan transports Xavier and Laura across hostile terrain in search of safe haven, the trio are hunted by Rice's band of cybernetic criminals led by Donald Pierce (Holbrook).
Director and co-writer James Mangold crafts this explosive finale to the Wolverine franchise as a deeply personal, character-driven road movie with as much emphasis on the human drama as the mind-boggling action sequences. Despite the storyline's more fantastical elements, the action within always feels grounded in reality, which is largely thanks to the well-drawn characters and the actors inhabiting them. Adding to the dark tone is Marco Beltrami's brooding score and John Mathieson's memorable cinematography, which richly captures the barren landscape from the Mexican border all the way to the Dakota Badlands. As for the action, unlike previous films from the "X-Men" franchise, here the violence has real-world consequences – for example, the fatal effect of Wolverine's claws and Charles Xavier's earth-rattling seizures. Notable action sequences abound, including an initial run-in with Pierce and his goons at the smelting plant, a deadly clash at an Oklahoma safe house, and an unforgettable finale across the harsh Badlands terrain.
With his final appearance as Wolverine, Hugh Jackman absolutely goes for broke in Logan, not only imbuing his character with the psychological torment inherent in his mutant makeup but also giving his all to the action sequences. In fact, Jackman actually performs double-duty for some of the action mayhem, as Pierce unleashes a Wolverine clone on Logan halfway through the proceedings. And while most superhero films are much more concerned with explosions and special effects, thanks to the script and Jackman's bone-deep portrayal, Logan stands out as by far the most personal and character-driven of the lot. Patrick Stewart is reliable as ever as the wizened and wizardly professor Charles Xavier, and Stephen Merchant proves a welcome addition as albino mutant Caliban. Other standout performances include Boyd Holbrook as chief villain Donald Pierce, and, in a nearly silent performance, relative newcomer Keen is a revelation as the manhandling mutant child that Logan shepherds to safety.
No matter if you're a diehard fanboy or an X-Men novice, Logan is a definite must-see.
Running Time: 137 minutes
Rated R for strong brutal violence and language throughout, and for brief nudity.